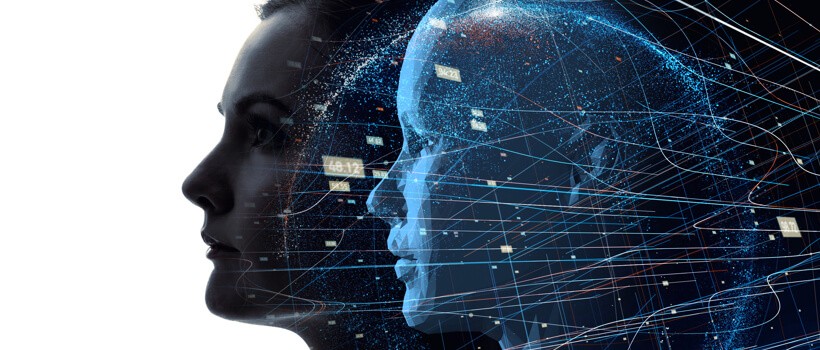 "The intelligent digital mesh is a foundation for future digital business and its ecosystems. To create competitive advantage, enterprise architecture and technology innovation leaders must evaluate these top trends to identify opportunities that their organizations can exploit." -Gartner
Technology has superimposed virtual world into the real world in such a way that it has created a massive disruption in all industries. The pace of this technology advancement is shooting up and it is designing absolutely new business models. This will, however, lead to a future that will be determined by connected devices delivering progressively thoughtful digital services worldwide. As a CTO of an organization, you must respond and keep yourself aligned to these digital disruptions and make intelligent strategies for your business.
"The continuing digital business evolution exploits new digital models to align more the physical and digital worlds for employees, partners, and customers more closely. Technology will be embedded in everything in the digital business of the future," says David Cearley, vice president and Gartner Fellow in Gartner Research.
Gartner has grouped their top 10 strategic technology trends into three groups, they are; Intelligent, Digital, and Mesh.
Intelligent – This set of group will dig into how AI is soaking into virtually existing technology and building purely new technology categories. And if it is used perfectly it has a potential to deliver flexible, more insightful and more autonomous techniques to run your business.
Digital – This group emphasizes more on how to merge the real world with virtual to build a digital experience. Gartner stated, digital trends, along with opportunities enabled by AI, are driving the next generation digital business and the creation of digital business ecosystems.
Mesh – This group fully utilizes the link between people, businesses, and smart devices to pull out upshot for digital businesses. In order to respond to events across connections, the mesh requires in-depth security and functionalities that can decrease the friction to a certain extent.
Digital business has enabled rapid digital innovation and accelerated transformation in all industries. Now the question is, how prepared is your organization to undergo the impact of digital disruption?
Here are the '5 Emerging Technology Trends for 2018' to watch out.
Digital Twins
A digital strategic technology, digital twins is a digital representation of the real-world system that provides information on the status of the real-world analog. It functions as a channel that connects the real world with the digital world by offering a strong way to monitor and respond to changes. In the coming year, digital twins are also going to add value in operational efficiency and usher business leaders to use and improve their products. According to a Gartner estimate, with 21 billion connected sensors and endpoints by 2020, digital twins will exist for billions of things in the near future.
It helps all the digital leaders to manage risks and maintain the manufacturing quality and enhance customer experience. "City planners, digital marketers, healthcare professionals and industrial planners will all benefit from this long-term shift to the integrated digital twin world," says Cearley.
Blockchain
As the world is being disrupted by the technological innovation, blockchain is another disruptor that has a potential to shape technology advancements in emerging markets. It is an incorruptible digital ledger that generates multiple chained blocks of information where each block maintains cryptographically approved data which is impossible for an individual to break.
Besides the limitations, an enterprise can still extract value from the blockchain technology. With the clear understanding of the technology potential and the business opportunity, an enterprise can enable faster transactions, advanced durability, reduce transaction costs and improve cash flow.
Artificial Intelligence (AI)
Artificial Intelligence (AI) technology is going to be a game changer for the organizations to enhance their decision making and boost customer experience. Most of the organizations have already embraced AI into their business operations, whereas according to Gartner survey, 59% of organizations are still gathering information to build their AI strategies.
The technology is evolving and it's transforming the entire business operations which makes it essential for all the digital leaders to focus and invest on the right skills and tools and include AI in their top investment priorities list. AI-enabled service is today's reality and as it continues to emerge it is going to have a huge impact on the rapidly growing digital businesses.
Intelligent Things
AI and machine learning enable intelligent things to perform or interact in a more connected way with people and surroundings. AI has a potential to make existing things (i.e., a watch) intelligent (i.e., a smartwatch). It is the integration of computing, networking, and sensors into things to make them smarter. Amazon Echo is one of the best examples of an intelligent thing. A smart speaker by Amazon which is connected to the voice-controlled intelligent personal assistant service Alexa.
Likewise, there are multiple smart devices that are adding convenience and comfort to things by increasing safety and environmental benefits. Global Forecast published by MarketsandMarkets(TM), the Smart Home Market is expected to be valued at USD 137.91 Billion by 2023, growing at a CAGR of 13.61% between 2017 and 2023.
Immersive Experience
Immersive technologies such as augmented reality, virtual reality, and mixed reality have played a huge role in revolutionizing the way people interact with the digital world today. Digital business leaders are going to witness a continuous flow of investment on these immersive technologies. According to Gartner's report, in 2016, there was a huge amount of funding ($2.09 billion) and this is projected to increase by 3% to $2.16 billion in 2017.
Though AR and VR are two different technologies, they both have disbanded the borderline between the real and digital world. Now, MR is becoming the immersive experience of choice where people can interact with both digital and real world at the same time keeping their presence active in the real world.
The technology trends and innovations are revamping the digital industries and have improved the way they do business. Blockchain, augmented reality, machine learning, virtual reality, digital twins are a major part of the technological megatrends list. The list is expected to keep growing and has remarkable disruptive potential in the coming years.