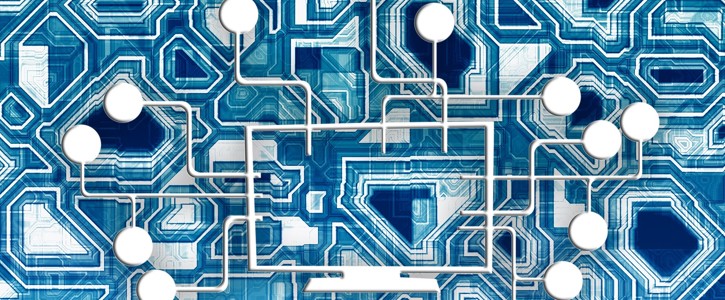 In the world of technology, change is the only constant. But that's old news, you might say, nothing has changed on that front. Or, rather everything has. Or–well, that's a muddle we'll never get out of, so let's move on. Be it technology or organizations, everywhere there is the euphoria of change, where everything is unpredictable and dynamic. And to cope with this pace of change, organizations are now taking up the arduous but exciting project of digital  transformation.
Netflix is a great example of a successful transformation. Netflix originally started as a DVD by mail business. In 2007, they expanded business with the introduction of streaming media, while still retaining the DVD and Blu-Ray rental service. As of 2016, Netflix serves over 190 countries. In 2013, Netflix entered  itself into the film and television industry with its first series, 'House of Cards' debuting the same year. It greatly expanded into film in 2015, and now offers its "Netflix Original" content through its online library of films and television. As of July 2016, Netflix reported over 83 million subscribers worldwide, including more than 47 million in the U.S. Netflix disrupted the home entertainment industry with its out of box concept and focus on constant transformation with focus on going where their customers needed them the most.
This type of transformation requires not just new tools, but a new mindset, new culture and brand new organizational capabilities.
A recent Forrester Consulting study looked at how companies approach digital transformation amid evolving customer demand and expectations. The result was that organizations are barely scratching the surface of their digital potential. It's clear from the research that businesses recognize the need – and are working tirelessly – to harness digital technologies.
However, they are hamstrung by an outdated, constricting organizational structure. Organizational issues are viewed as critical barriers to successful execution of digital strategy. Specifically, lack of digital expertise and skills (57%), functional disagreement on digital ownership (52%) and overall organizational inertia (51%) topped the list of hindrances.
Although digital investment is almost unquestionably the right course of action for most firms, organizations still struggle to create the desired results. Estimates of digital transformation failures range from 66% to 84%. Such a high failure rate isn't surprising, as leaders are trying to create entirely new competencies and wedge them into an organization with strong legacy cultures and operating models.
Unfortunately there is a lot of confusion about what digital transformation is and how to carry it out.
On our quest to unearth the mysteries of the roadmap to Digital Transformation, we introduce you to some expert tips which can ease your difficulties.
Always have a strategic plan:
Planning is the first step before embarking upon any transformation. Strategic planning is a long term planning process and if done correctly, it can provide maximum utilization of resources. Debra Ruh, CEO of Ruh Global Communications and CO-Founder of AXSChat shares her thought on this:
"Many firms start a digital transformative initiative without creating a plan. Since a digital transformation is about your brand that is very dangerous. Without a strategic plan that includes a digital transformation roadmap there are many ways to create a bad impression with your audience.  Once problems have been created on social media it is hard to fix it. A best practice is to create a strategic plan that includes a road map, engagement, content, and marketing strategy. The plan should also include ways to capture, measure, manage and analyze metrics."   
Know your processes and implement changes:
Change does not come overnight. It is a gradual process. When you are embarking upon digital transformation, you cannot expect an entire overhauling of the organization in one night. It takes time. But you cannot scrap your old processes at one go. It's a collaborative effort. Holger Mueller, Vice President and Principal Analyst at Constellation Research, shares his expertise on it. Here's his take,
"Know your old processes and define future proven to be processes, don't just lift and shift your existing processes, as technology upgrade alone are not really (digitally) transforming your company."                                                    
Prepare the mindset of your workforce:
It is a daunting task to convince your workforce and implement changes. Frederique Murphy, Mountain Moving Mindset Strategist opines:
"Do not underestimate the fear of change of your workforce. And, instead make sure that mindset is one of your change drivers: having mindset as part of your digital transformation plan will ensure that you consciously focus on it, thus helping your people accept, embrace and push through your digital transformation. Change is an opportunity. Make sure your digital path includes mindset. Remember, your organization's best moments are on the other side of your employees' fears. Work WITH them, help them push through WITH you on your digital transformation."                                                    
Digital transformation is a disruption:
Digital transformation disrupts existing business models with the new wave of technologies it brings along. Ray Wang, Principal Analyst & Founder Constellation Research, Inc. says,
"Digital Transformation is not about a set of technologies. This is about a business model disruption that happens to use some kick butt digital technologies.  Form must follow function. This requires you to rethink your brand and mission; and how you want to provide a business model to support that mission and then you want to think about the products, services, insights, experiences, and outcomes that support the brand."        
Digital Transformation is a journey:
Digital transformation is a journey. So before embarking upon the journey, you must set attainable goals. You have to flexible and dynamic to be able to incorporate the desired changes. Shelly DeMotte Kramer, Marketing veteran and co-founder of V3*Broadsuite has her take on this:
"Don't expect for change to happen overnight. Digital transformation is a journey and requires commitment by senior leadership, patience, tenacity, a willingness to take a leap of faith, a willingness to fail along the way, and a commitment to learning every step of the way and improving as you go. None of those things happen overnight. Set reasonable expectations, adapt and adjust, be agile, and change will happen."                  
Transforming an organization is difficult. But it is still worth doing. Forrester's assessment is that by 2020 every business will become either predator or prey. As a leader, you likely already know the basics of managing change, but a digital transformation goes deeper, and thus makes different demands on you, your team, and your organization. In return, you have the opportunity to invest in the most profitable and valuable business models the market has seen.