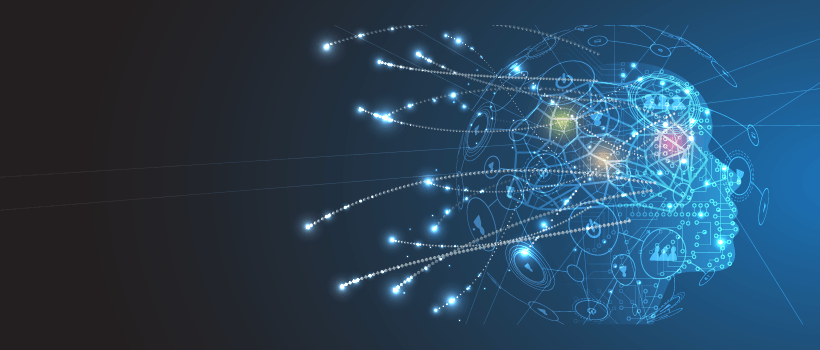 The last few decades have seen a wave of technological revolution that has to a large extent changed the way we live and work. Many of the familiar devices and services delivered have become digital — from Internet-based banking, music, films, and shopping. In addition, social media sites empower us to interact with friends, family, and businesses in new ways. All of which leaves a data trail which is visible to companies that provide these services to leverage upon.
Enterprises need to ask the question: " Is our business strategy still relevant in a digital world?" With the mass adoption of digital products and services, consumers are generating huge volumes of personal data across all aspects of their lives, which is captured by organizations through digital channels or devices.
While data about a person's friendship networks, hobbies and interests are captured on social media, details of their shopping patterns are captured by online retailers. In addition to these established data sources, technological developments contribute to new sources of consumer data that provides unique insights into consumer behavior. We look into how businesses can harness and filter the insights from this information through social media analytics and digital analytics to drive innovation and improve customer experience.
Socialize Data and Share the Vision:
In most enterprises, the journey toward becoming more data-driven or data-informed is uneven. Enterprises need to move away from isolated data platforms, meant to support a business unit or role, to centralized platforms with multi-team access. This technology shift will create the required synergy with today's cross-departmental, design-thinking collaboration strategies. Instead of teams maintaining their own work styles and dedicated discrete projects, enterprises need to form diverse teams from different groups and environments that share expertise and knowledge.
This type of culture aims to make the knowledge held by data and people hyper-collaborative and accessible across the company. Customer purchase histories, addresses, and persona, for example, aren't available only for sales and marketing. Other business interest groups and project teams should access this valuable CRM data for their goals to leverage business and operations insights.
Data-Driven Cultures Work Together to Empower Teams
With data being available to all and free from silos, employees working in marketing, supply chain, finance, and other groups could have first-hand knowledge of the business processes of all the groups concerned. Their in-the-trenches expertise makes them the best source for engaging with the data and pushing it toward creating better business outcomes. Teams, working under a comprehensive data framework plan, need centralized analytics tools that let them interact with the data. A platform that enables assigned levels of access and role-based security keeps data-driven cultures within the defined framework outlined by the IT departments. Most importantly, this modern-day approach is faster than earlier models, for example in the past, a data query was sent to IT and a report would get generated weeks later. In the current scenario with data-driven culture, and constantly evolving technology lets a functional-expert query and wields the data to visualize the results immediately.
Executive Support Separates Data-Driven Cultures from Traditional Businesses
In a data-driven culture, leaders encourage employees to understand and interact with data for necessary action. Teams have the freedom to act upon, review, and respond to the results. It's plausible that not all results will be positive, and learning would come from both good and bad outcomes. What is critical, is feeding data into models and promoting an iterative process so that business decisions based on the outcomes are mature and precise over time.
In tandem with this support, data-driven leaders rely on dashboards in their day-to-day activities and they give credit to the data which is at the core of the business decisions and results achieved. This creates transparency with regards to change and shifts in the business. Since the irrefutable data serves as the role model, everyone in the organization get on board and begin to practice data to work, innovate and gain insight.
Realizing an Adaptive Enterprise
With changes underway, the possibilities are endless. Enterprises can enter into new markets, proceed with the desired demographic, or create business models around untapped assets. Data will reveal itself in unexpected ways, as businesses become more empathetic and aware of their customers' needs. Under Armour, for example, created apps tied to Fitbit for its customers committed to exercise. Once an enterprise puts itself in its customers' shoes, it can build service models and products that cut costs, create efficiencies, and improve customer engagement.
This insight to empathy is only possible in an adaptive enterprise, which is derived from a data-driven culture. They respond to customers, partners, and market changes in real time based on insights from data. To stay ahead, they constantly ask: Where are we now? What did we do today? Where are we headed?
Adaptive enterprises respond to those queries through a mixture of reports, that is more experimental and agile. They look at marketplace activities, including tests, trials, and theories that are revolutionizing the industry and causing disruptions. Adaptive enterprises assimilate these two modes to present a common view across the business. From this central platform, teams throughout the company can test and hypothesize, productize, and operationalize by manipulating the data. They run multiple tests and iterations, to pour the learnings back into the business.
Conclusion
Data is as vital as oil for the digital economy and is at the center of dictating insight-driven business transactions – from decision-making to cross-departmental collaboration. Businesses deal with plenty of data across the width and breadth, creating an opportunity to deliver insights and drive material outcomes to gain a competitive advantage. Reaching this inflection point starts with enterprises committing to redefining their businesses and creating data-driven cultures. This culture can spread when businesses establish three goals: break down data silos, engage teams through leadership and empower teams to explore data to drive better outcomes and insights that can be used to make a company's offerings more relevant to its customers