Increased adoption of digital tools by customers has led to a massive shift in their behavior and expectations. No longer a customer is satisfied by traditional benchmarks like cost, timely delivery etc., but also expects personalized and rich experience every time he engages with your brands. This massive shift in customer expectations has led to businesses transforming their customer services and experiences. Transforming your customer experience is a daunting task requiring massive resources and deep planning. If your business is thinking of transforming customer experience then we have tried to make it easier for you. We've reached out to 12 leading experts in customer experience transformation, asked them to share their thoughts and listed out 12 winning secrets for successfully transforming customer experiences.
Secret #1 Customer Experience Should Be Part Of Your DNA
It is essential for an organization to know their aspiration pivot on what matters to their customers and how it can affect their business. A shared aspiration is a very important thing that requires in customer-experience programs. Shep Hyken customer service and experience expert, keynote speaker and NYT bestselling author, advises: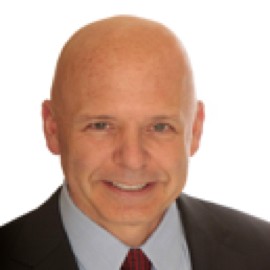 "There is a lot that goes into creating a customer experience transformation in an organization. Step one would be to recognize this:
Customer service is not a department. It is a philosophy to be embraced by everyone in the organization, from the CEO to the most recently hired.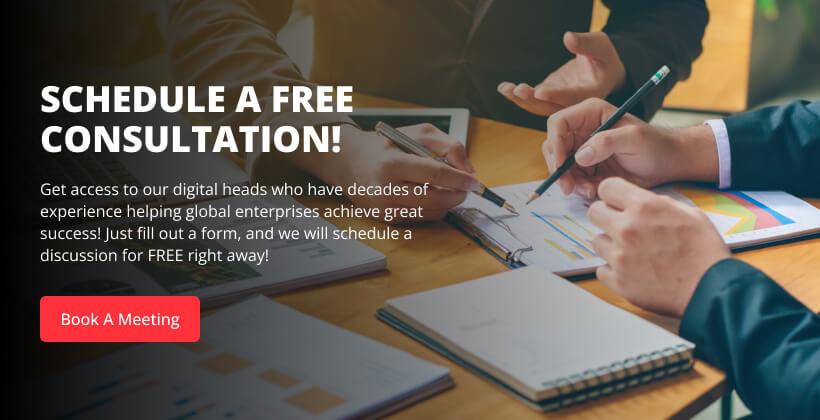 Brands that deliver amazing customer experiences make it part of their culture. Take a look at the companies best known for service and experience, and you'll see it is in their "corporate DNA."
It starts with leadership defining what the brand's customer experience looks like. That's the customer service or experience vision. It has to be a simple message that is easily understood and followed. From there everyone (not just customer-facing employees) is trained to the vision. And, leadership must lead by example. They set the tone and example for others to follow by the way they act out and support their vision."
Secret #2  Great Customer Experience Transformation Means Collaboration, Commitment and Transparency
To run a successful business and remain competitive in the digital era, one must understand that the secret sauce of any organization's success is 'Teamwork' and staying focused. Ian Golding, Certified Customer Experience Professional, speaker and blogger says,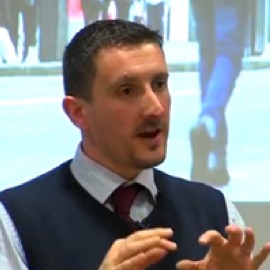 "My biggest advice to any organisation is summed up in three words – COLLABORATION, COMMITMENT, and TRANSPARENCY! The only way any organisation will be able to sustainably transform putting the customer at the heart of everything they do is if everyone in the business, from top to bottom, is prepared to work TOGETHER to achieve that aspiration. To that requires a huge amount of courage and COMMITMENT – it is a long-term business strategy that will require the will and effort of leaders to keep going, whatever barriers are put in their way. Finally, if the transformation is going to work, every decision and action made in relation to the customer AND employee experience must be made TRANSPARENTLY – all employees of the organisation need to know the what, how and why!"
Secret #3  Transformation Is About Change
Adapting to change is a must for any organization. And one cannot bring the change overnight. It is a more daunting task to implement the changes, but not impossible. Your frontline employees hold the keys to boost your Customer Experience. Chip Bell, Customer Service Expert, Keynote Speaker and author of Kaleidoscope opines: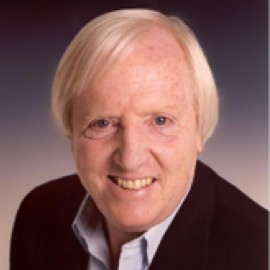 "The biggest mistake companies make is not actively involving their frontline ambassadors who are armed with great insight into what matters to customers. Transformation is about change. People do not resist change; they resist the prediction or perception of "pain" over which they have no control. Involving the frontline helps gain their commitment (not just compliance). People are more likely to care when they share."
Secret #4  Customer Experience Transformation Is a Long Game
Customer Experience is a long term business strategy. If you are looking for short term results, then Customer Experience transformation will not be the way to achieve it. Todd Bouldin, Trainer, coach, blogger, author says,
"My advice is to make sure you have passionate and authentic commitment from the C Suite. If not, short term sales and profit goals will get in the way because CX requires long-term thinking."
Secret #5  CX Is About Strategy and Culture
The biggest fence to transformation is not just technology, it's strategy and the culture. Technology provides the opportunity to do things better, it's people who need to extract gains from the technology. Tim Hughes, #1 Global Social Selling Pioneer and Innovator, Speaker – Co-Founder of Digital Leadership Associates has his take on this: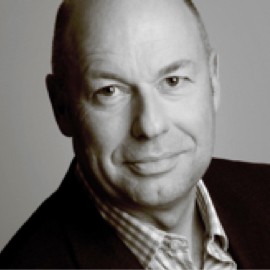 "There are three things that people need to take into account when they look at any transformation; People, Process and Technology. It is the people, the process, and the changes in behaviour that will have the most impact and not the technology. Don't forget that any change needs to imbedded as people will always revert, initially back to what they did before the change."
Secret #6 Both Customers and Employees Matters
Employee experience and customer experience are real. Listening and fixing issues will increase the satisfaction level of both customers and employees. Adrian Swinscoe, Customer Experience/Service, Consultant,  Best-Selling Author/Speaker says: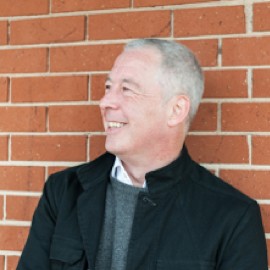 "My quick piece of advice is to start by listening to your customers and your frontline staff and fix what they say is broken."
Secret #7  Empathy Is the Key to Great Customer Experience
The best way is a customer-obsessed approach to innovation and excellence. It requires commitment and the leaders should be able to persuade and be resilient and act as the authority for the end-to-end customer experience. Joakim Thörn, Customer Engagement Transformist & Speaker, suggests:
"Customer Experience Transformations is all about three things to reach success:
1. It´s all about TLC: Total Leadership Commitment around CX as a business discipline and the only sustainable competitive advantage
2. It´s all about embracing the outside in perspective, in the whole organization, and to gain deep understanding and empathy about your customers need, wants and desires with Customer Journey Mapping and strong personas.
3. It´s all about emotions. When companies are able to identify, measure (Voice of the Customer Program), and tap into these emotional motivators, they have a winning strategy to create loyalty, where customers stay longer, pay more and recommend your brand to friends and colleagues."
Secret #8  Emotions Are the Best Customer Metrics
Gallup research says, companies that have optimized emotional connection have outperformed their competitors by 26% in gross margin and 85% in sales growth. Their customers spend more, return more often, and stay longer and companies who failed to build an emotional connection they are long forgotten. Maurice FitzGerald, VP Customer Experience HP Software (rtd.), HP, Compaq, DEC, Wrangler, blogger and author shares his thoughts: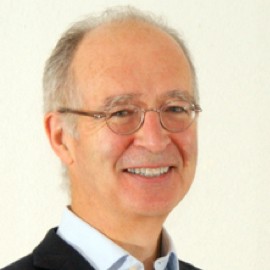 "Here are the two main 'secrets of success' that I learned over many years. I learned the first one a long time ago. I learned the second one about two years ago and wish I had understood it much earlier.
1) It is essential to position the enemy as outside the company. The purpose of any strategy, including a customer experience strategy, is to win. Understanding what competitors are doing and how you compare helps sales people and facilitates communication.
2) Communicating progress using numbers is ineffective. You must grab your audience at an emotional level. A security software company could talk about numbers internally. It is more memorable to show a photo and say "This is John Smith. We lost his data. He lost his job."
Secret #9 Develop Customer Experiences with Human Centered Design to Create Advocates
Customer experience is human. If any company overlook this then this is the biggest mistake they are making.
Jeofrey Bean, customer experience expert and author of 'Customer Experience Rules' and 'Customer Experience Revolution' says,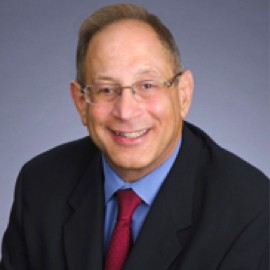 "HUMAN-CENTERED DESIGN is a simple and effective way to create a virtuous feedback loop to develop the total customer experience, from discovery to advocacy.
Design every part of the customer experience continuum with input from real people who closely match your present and future customers (Personas) to improve your CX interaction continuum including your people, messages, technology, products and services.
At every stage of development, from prototype to market, have real people test it. Refine the each part of the experience with their feedback until actual users report that it is as good and easy to use as it can be.
Modern companies such as Warby Parker and Etsy have embraced human-centered design to improve their products and services.
Keep people in the loop to determine and develop a complete customer experience for them. One that creates high levels of customer advocacy!"
Secret #10 CX Requires CEO's Commitment
Culture change is one of the requisites to run a successful customer experience transformation. To do so, we need a clear vision and CEO's commitment to do bring people together and extract gains from the technology. After all, customer experience is all about culture. Andrew Witter, Adviser in growing the small business and improving customer experience, public speaker on consumer behavior says,
"That has to be executive commitment. Without commitment from the CEO you'll never change the culture geared to superior customer experience. It's not about strategy, it's about culture from the top down."
Secret #11 Customer Experience Transformation Is Done Right If You Focus on the Word 'why':
Before embarking upon the journey, you must set attainable goals and know the purpose behind. If you ask why behind every change, then you can perform better. Adam Toporek, Customer Service Expert suggests: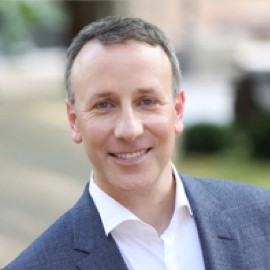 "Embarking on a customer experience transformation? Then make sure to focus on WHY. At a strategic level, WHY clarifies your purpose and helps define your goals. At the executional level, sharing your WHY with those who will be driving the transformation throughout the organization is essential to getting not only buy-in but motivation as well. Too often the WHY is "we need to improve our customer service." If you show your team what the changes will mean to customers, the organization, and them, it will help align you around a common purpose and set you up for success."
Secret #12 Customer Service Begins at Home
Technology has made a huge impact on consumer behavior and their expectations. Customer experience begins even before the customer pulls into the parking lot. In order to meet their expectations, concentrate on your employees first, because they hold the key to success in transforming the customer experience. If the employee engagement is done correctly, then it will help companies adapt to fast-changing customer expectations, as they both work conjointly. Karolyn's Corner, Teacher, Speaker, Customer Service Blogger/Coach says: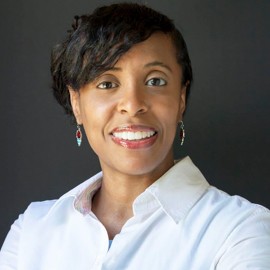 "Customer service begins at home. Don't reach outward until you reach inward. Take care of your employees and they will take of the customer."