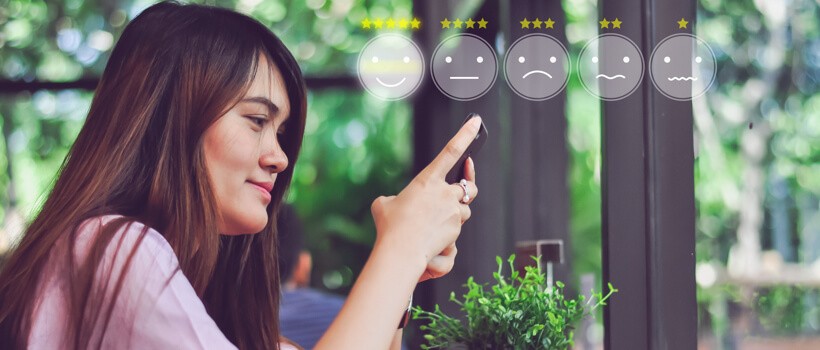 "You've got to start with the customer experience and work back toward the technology, not the other way around." –Steve Jobs
How can you make your customers want to come back to you? By promoting your products/services aggressively? No! Remember, there are other competitors in the market who are sharing the same space and they too can fulfill your customer's need.
Of course! Promotions are one important way to let your customer know about your products and services, but also your processes, policies, skills, and motivations have a lot to do in prioritizing your customer's needs and expectations. That's when they want to come back to you.
Customer experience is not immobile, it's a process that needs to be transformed with innovation. You need to keep on innovating customer experience by developing new product ideas, making processes and policies that are convenient for your users and creating new ways for customers to access value. So, what you deliver to our customers is not just enough, it's how you deliver.
Here are the 5 tips which will help you gain momentum to reinvest in your customer experience transformation
1. Enhance Your Customer Experience Vision
We all are in the customer experience business. Whether it's Amazon, the online retails giant, or Uber, an American worldwide online transportation network company, every organization is bound to this principle for their success as businesses. To build a unique customer experience, every organization must deliver the conviction and should know their aspiration pivot on what matters to their customers and how it can affect their business. A shared aspiration serves as a guiding light for strategic decisions and execution. Every company should have a shared aspiration, that can unify all interested employees to work together towards a common purpose to have the desired outcome. To build a shared aspiration you need to engage frontline leaders who can fully engage with the problems and are committed towards the goal of promoting change in the organization.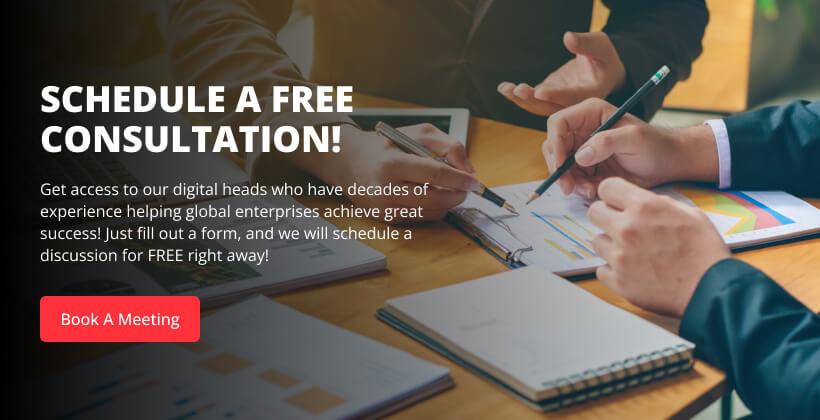 2. Identify Opportunities Within Customer Feedback
To start with, an organization can gather and segment data, which is the typical way of understanding customers. Sources like social media can be used to gather customer's feedback. This will help an organization identify opportunities to improve within functions, and also help them to identify upstream and cross-functional issues and address the root cause of problems.
Collecting data is not enough though, it needs a human filter, which means, the collected data needs to be analyzed. With the help of the analyzed data, the company can pull out who are their audiences? What motivates them? What can they do to meet and exceed their expectations? The benefits of this approach are that it emphasizes answers to all the questions and then the plan of action can be implemented to embrace the company's goals.
3. Set Priorities For Customer Experience
Every action will have its impact, whether it's high or low, so it's important to set priorities first when planning for your company's future goals. Should you pick the low-hanging fruit first, which may have less impact, or jump on high impact which may have revenue growth and reduce costs immediately. Again, the impact can be measured in both short and long- term impact. For example, when an organization abolishes some of their policies that might cut down the cost, but it doesn't really benefit their customers, likewise, when an organization takes pricing actions that can have a quick impact, however, it will reduce the company's revenue. Impacts are often measured operationally, and other costs are measured through simplifying the business.
By having customer experience data from the customer's feedback, companies might have to change or eliminate their old policies to drive the long-term impact. This approach will help to create more promoters for the brand. Find the existing problem and fix it! Appreciate each customer for giving their valuable time. This will help you gain more customer experience and exceed their expectations.
4. Digitize Customer Experience Transformation
Advanced technologies and the digital channels have changed customer's behavior. Digital has transformed the traditional way of doing business along with the quality of the customer experience. It has made products easier to commoditize, bringing in immediacy, personalization, and convenience. Put yourself in your customer's shoes and give them a delightful experience. For example, if you provide a banking service, then improve or minimize the process for your customer and surprise them with some rewards to exceed their expectations.
For the established businesses, it requires following a new method to drive customer experience transformation through digitization. They have to transform their digital customer profile and try to achieve a quick digitization process using concurrent-design approaches. The company also has to keep adding and refining elements in their cycle of testing and learning. This process will result in the company to know what action will have what kind of impact. For example, Starbucks has introduced an app where their customers can order coffee using the app. The objective is to make the coffee-buying process a unique experience. They created a new set of processes that integrated the company's mobile loyalty program and point-of-sale applications. They re-engineered the flow of line operations and they also built a fully functional mock store within the company's Seattle headquarters.
5. Measure Employee's Performance
The collected data helps to determine what programs failed and where did they go wrong? Also, with the help of the same data, they will be able to bring out a solution and motivate leaders to take actions. Measuring the performance, as an organization, will engage their employees to know their goals and encourage them to bring a change. To help employees realize their goals and identify their strength areas, it's important to understand and plan strategically important capabilities. Based on which they can intervene, like leadership, role modeling, training and career-development programs, etc.
It is vital for an organization to make each individual's effort count in the process of achieving the business goals. At the same time company must establish a customer experience transformation, by aligning its functional and cross-functional initiatives with metrics.
Case Study
"You've got to develop relationships. You can't do things just in a formal context." –Kenneth Chenault, the CEO of American Express.
American Express, the financial services brand, established in 1850, best known for its credit card and traveler's cheque businesses. The company that is roughly worth $15 billion and acquired 22nd rank as the world's most valuable brand in the BusinessWeek magazine, is extremely focused on providing excellent experiences that enrich their customers' lives and build business success. They believe, with a heritage built on service and sustained by innovation, the company ably lives up to its reputation, ranking at 16th place in the 2015 US customer experience excellence rankings, with scores across The Six Pillars that are 16 percent higher than the American average.
They changed their business practices and their contact center employees are now referred to as Customer Care Professionals. The employees are specifically taught to adapt their interactions depending on the personalities of the individuals and trying to resolve customer's issues at first contact. Employees are empowered to take necessary actions to ensure the customers are satisfied.
The key part of American Express's customer experience transformation is 'service recovery paradox', which means, recognizing issues beforehand and finding a process that ensures the swift resolution of customer issues. The company has learned how to harness the pillar of resolution to build its business and reputation. It describes itself as one of the most "respected" and "trusted" service brands in the world, laying down a list of Blue Box Values that remind customers and employees of its core beliefs. These include
A Customer Commitment – "We develop relationships that make a positive difference in our customers' lives."
Integrity – "We uphold the highest standards of integrity in all of our actions."
Respect for People – "We value our people, encourage their development and reward their performance."
Personal Accountability – "We are personally accountable for delivering on our commitments."
For Tamsin Jenkins, head of Customer Experience Excellence, KPMG Norwood, the consequences of the brand's improvements are far-reaching. She says, "American Express' switch from call duration of engagement has benefited both customers and its business as a whole. The brand's emphasis on more authentic conversations has optimized customer loyalty, leading to a 400 percent increase in retention. In addition, the company's stock price is now higher than it was before the global financial crash and as such, demonstrating the impact of such customer experience transformation."
Source: engagecustomer.com
An organization requires to frequently transform their customer experience efforts to meet their customer's expectations. Keep redesigning the program, see what goes well, engage your customers and minimize the inevitable resistance. The Customer Experience Transformation program helps you to identify, design, and implement strategic solutions to the customer management issues.