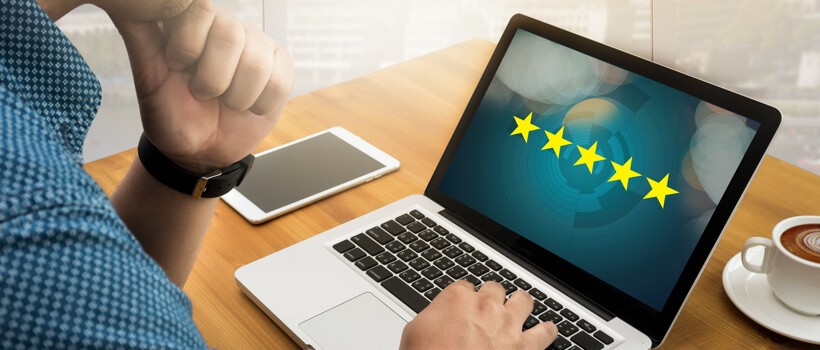 Who are your customers? What do you want to do for your customers and get better? Are your employees aware of your vision? Answers to these questions are an absolute necessity for business leaders to deliver a seamless customer experience.
"The most powerful journey maps are produced when the right leadership support is provided, the appropriate people are involved and the necessary data is analyzed."
-Augie Ray, Research Director, Gartner for Marketers.
What is Customer Experience (CX)?
Customer Experience (CX) is the term used to describe a company's interactions with a customer. It is an essential chunk of Customer Relationship Management (CRM) which is divided into three elements such as, the customer journey, the brand touchpoints, and the environment where the customer's expectations are being matched.
According to a recent Gartner survey, "89% of companies expect to compete mostly on the basis of customer experience, versus 36% four years ago".
Why Is Customer Experience (CX) Important?
As per experts research, customer choice has become the main differentiator, they have multiple choices between products and services to pick from and can call for an omnichannel experience, so, it becomes very important for enterprises to not only deliver a product or a service to their customers, they also need to shift their focus to customer experience management (CEM) by delivering it with a customer service excellence and differentiating the brand from competitors.
The kind of experience they get, decide their loyalty and advocacy, as customers carry experiences throughout their journey. Always remember a company cannot run successfully without its customer, thus your customers owe your brand name, not you. Bloomberg Businessweek took a survey and found that delivering a great customer experience has become a primary strategic objective. Also, a recent Customer Management IQ Survey says, 75% of customer management executives and leaders rated customer experience as the highest importance.
A Journey Framework
Source- Gartner
A customer journey framework provides a structured approach to Customer Experience. The framework is needed to align company's ideas to be more customer-centric and have omnichannel exposure and interact with customers to deliver an outstanding customer experience.Here are the 5 key points to be kept in mind while strategizing the foundation for a customer experience framework:
1. Map Customer's Journey
A customer's journey framework shows how company's vision and transformation activities are created, with a more detailed customer experience. It helps business leaders understand the customer's interaction with their product and unveil improvement opportunities. Lewis C. Lin is a bestselling author and according to him, there are 5 stages of the customer experience which are called 5Es. They are;
1. Entice: What event triggers a user to enter into the UX funnel?
2. Enter: What are the first few steps in the UX funnel?
3. Engage: What task(s) is the user trying to accomplish?
4. Exit: How does the user complete the task?
5. Extend: What follow-up actions occur after the user completes the task?
2. Understand Customer's Perspective
It is one of the most imperative foundations of the Customer Experience (CX) framework. It's all about customers and the way they interact with your brand, so it becomes important to know your customers. Divide your customers into categories, into personas based on their behaviors, thoughts, and feelings, as each customer needs different approaches and so the framework. One of the common approaches is 'Mystery Shopping'. It is a tool used to measure the quality of service, or compliance with regulations, or to gather specific information about products and services. The second one is the 'Business Diagnostics' approach used to analyze the strength of the business. Gartner defines it as a form of advanced analytics, which examines data or content to answer the question "Why did it happen?", and is characterized by techniques such as drill-down, data discovery, data mining and correlations. And the third one is 'Voice of the Customer' approach, a term that is used to describe the in-depth process of grasping customer's expectations, their preferences and aversions.
3. Identify Required Action
While creating a customer journey framework, enterprises have to go through both positive and negative experiences. As the framework design helps to determine what the future customer experience is going to be like, leaders can identify their business opportunities and align their business priorities. But before designing the framework, it is important to adhere to the business promises and loyalty. This indicates the effort that the enterprise is making to transcribe the perfect customer journey framework and evaluate an actionable framework. When altering the framework, initiate changes according to the customer's behaviors and expectations and make sure there is no inconsistency in delivering what was promised to the customers.
4. Transforming The Customer Experience With Multiple Touchpoints
Touchpoints are interactions between the enterprises and the customers. Design a touchpoint to know what customer feels or thinks and find a way to improve. Once the relevant action is identified, the next step is to transform the business which demands leaders to arrange customer experience across multiple touchpoints. This helps to fill the gap between the touchpoints and the customer's experience. Also, being the key strategy to identify and estimate the investments and plan accordingly. An organization needs multiple channels and touchpoints to have a deeper strategic visualization of the customer experience to build a significant competitive advantage.
5. Build The Journey Framework On Data And Insights
Data works as a fuel to build a strong framework because an enterprise cannot exercise on the assumption basis to drive value in the future. According to Gartner, frameworks which are built on data and insights provide a solid foundation to develop an accurate journey and expand collaboration. It also becomes the guide to gain harmony when there is any dispute. '
Gartner data includes, direct feedback surveys such as relationship, transactional or special purpose survey, indirect feedback such as text, speech and interaction analytics for customer care calls, operational data from CRM systems, call center software and marketing analytics to infer customer perceptions, market research to understand the target audience, qualitative research including focus groups, online research communities and ethnographic research.
Google uses 'HEART' framework to identify their customers and their emotions. It is the first user experience tool that helps Google to measure progress towards their key goals and drive product decisions. It uses user-centered metrics which are integrated with traditional metrics with emotion-led indicators. HEART framework helped to make decisions that are both data-driven and user-centric. The HEART – Happiness Engagement Adoption Retention and Task success that tells what customers think and behave to interact with the customers.
Having the framework will help an organization to proceed with current journey to the expected journey. It is an area which requires focus for higher retention and empowers decisions to enhance end-to-end customer experience, address vital touchpoints and build a customer-centric approach.