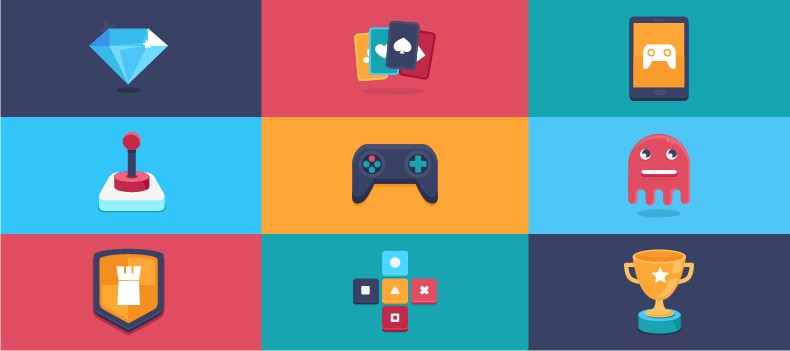 "The market for gamification is expected to reach the $5,500 billion mark by 2018."
-eLearning
The digital innovation has transformed the marketing technique to encourage their customer's engagement by adding elements of the game into it. New tools are being tried out in order to drive maximum customer engagement for the longest time. Among the various new tools, gamification has pulled the maximum buzz in the technology by the digital leaders.
The term gamification was coined by Nick Pelling in 2003. It embraces game mechanic to non-game frame basically to engage users with the company's brand. The main objective of this technique is to make the engagement fun, challenging and entertaining. Kevin Werbach, the author of "For the Win: How Can Game Thinking Revolutionize Your Business", said you shouldn't forget that gamification isn't about building a full-fledged game. It's just about using some elements of games, and because it operates at the level of elements, using gamification offers more flexibility than using a game.
"Brands that successfully engage their customers through gamification realized 63% lower customer attrition and 55% higher share of wallet."–Gallup
An American multinational footwear manufacturing company, Nike fueled gamification in their customer engagement strategy to gear up their marketing and sales operations around the world. They introduced their first gamified app Nike+ in 2006 to track the user's running, speed, and time. The app stores the user's data which are useful for the user to track progress. The app also allows users to view other Nike+ users status and can compete with their friends. The app has leaderboards for different time frames which is updated weekly or monthly where app users can see who is on the top. The aim of this app is to keep the user fit and active by implementing gamification to secure a controlling portion of the sports shoe market.
By implementing the game elements, Nike was able to control 57% of the market by 2007 and 61% by 2009. The bar kept increasing and in 2013, there were 11,000,000 Nike+ members and it's still counting.
-Source: Gamification Co
Enhancing your business should be a continuous process and incorporating gamification into the process will escalate your conversion rate, brand awareness, and raise your customer loyalty. As per the TechValidate's report, "30% of companies using gamification improved registration conversion rates by 50%."
Here are the four different industries that have infixed gamification in their business process to transform their customer engagement:
Gamification In Retail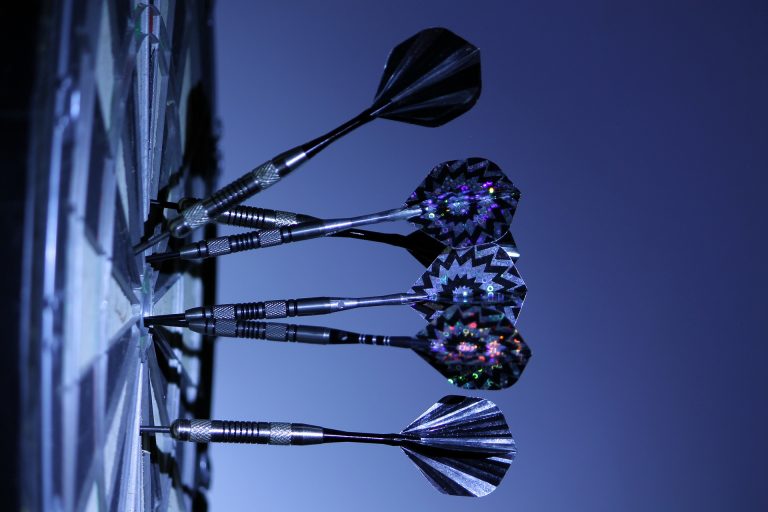 "Gamification" is not an alien word in the retail industry. Although it isn't a new concept, long before retailers have been running campaigns with exclusive deals or loyalty programs to drive new customers and retain their existing ones. At the same time technology is a game changer in the retail industry. It has ushered retailers to transform their process from simple purchase transactions to an intense customer centric engagement.
Using game mechanics like, scratch cards, gift cards offers that create a fun shopping experience into the retail operation will enhance the customer engagement by satisfying every customer and raising the sales bar. Boston Retail Partners surveyed & found that around 87% retailers are willing to use gamification methods in the next five years and 46% of those retailers identified that a loyalty program incorporating these elements is one of their top priorities.
Badgeville founder, Steve Sims, says, "for consumers, gamification might just mean fun, but for brands and retailers, it means collecting crucial customer data, while increasing engagement and conversion rates. Fundamentally, gamification is taking techniques and the psychology behind games, and using it to get more people to do more stuff more often, and for longer periods of time. It can help your salespeople to be more productive, or it can boost engagement for your social channel or loyalty program."
Gamification In Healthcare
Technology has transformed every aspect of the healthcare industries. Now we don't have to go to a doctor every time we fall sick. We can stay fit or have a home consultant with the healthcare app available today, like Fitbit. The company was found in the year 2007. An American company launched their first product called "Fitbit Tracker" that tracks the user's daily activity, calculates data like heart rate, exercise, sleep and weight. Such gamified tools are helping healthcare service providers to engage more patients in a healthy lifestyle.
Meticulous Research reports, "the global healthcare gamification market is expected to grow at a healthy CAGR of 54.7% from 2017 to 2022 to USD 3,780.6 million by 2022, driven by the growing technological advancements, rising use of smartphones, changing lifestyle, increasing digitalization, and growing focus on wellness at workplace."
Gamification In Hospitality
Hospitality industries were the early adopters of  gamification in their marketing strategy. They used game mechanics to upgrade loyalty programs, promotions, and increase customer engagement by offering reward points to their customers on their spend per visit.
Best Western Hotels & Resorts, headquartered in Phoenix, Arizona are trying to arrange Augmented plus Virtual Reality devices for their guest as well as for their staff. They believe this will open up new opportunities for them to increase their productivity and profit margins while making the guest experience more fun.
Gamification has become an essential Key Performance Indicator (KPI) in hospitality industries. As it emphasized on fun experience, hospitality providers are discovering and surveying new sets of data. Gamification is a hotelier's new approach to win over their competitors and amaze their guests every time they visit.
Gamification In Banking
Digital Technology is acquiring the banking world as we know it and transforming people's interaction with the banks. Now with the launch of mobile banking, people can take their bank with them wherever they go and access their bank benefits from anywhere. Research says, mobile transactions will increase by five times in 2022.
Gartner predicted in 2011, "that more than 50% of organisations that manage innovation processes will gamify those processes by 2015." and here we are! Banks have incorporated gamification into their processes which they offered to customers in order to drive more loyalty and revenue. Mobile-banking apps allow users to check their account status, pay bills, transfer money, instant transfer, and so much more. Here with the great innovation idea, Banco Bilbao Vizcaya Argentaria (BBVA)a multinational Spanish bank added points to the user's account each time they finished a transaction. The user will be given some challenges and missions which they have to clear to get their rewards. The rewards can be in form of medals or badges which can be shared on their social networking site.
Organizations are integrating gamification techniques into their business processes to become more customer-centered. It's not about just playing games, gamification includes play rules, ideas, and more game-like features to increase customer engagement and boost retention with the brands.