Product development is the entire process of introducing a product to the market. Finding a product concept, getting market feedback on the idea, developing a prototype, planning marketing and sales campaigns, constructing the product and releasing it to customers, and making changes in response to feedback from the market are all possible steps in the process.
We also need to be familiar with concepts like product development roadmap since these three terms are sometimes used interchangeably to have a nuanced understanding of what a product development idea is and why you need one.
Building a successful product without a solid product strategy is comparable to trying to win at chess without understanding the clever moves you'll need to pull it off. You'll have a difficult time.
What is a Product Development Strategy?
A product development strategy is a method for introducing a new product into a potential market by doing extensive testing, ongoing market research, and rigorous product ideal preparation.
Some businesses concentrate on new product development techniques that enable them to produce new items while assisting the growth of their existing ones. Whether or not your product is profitable, you can still utilize a product development strategy to increase growth.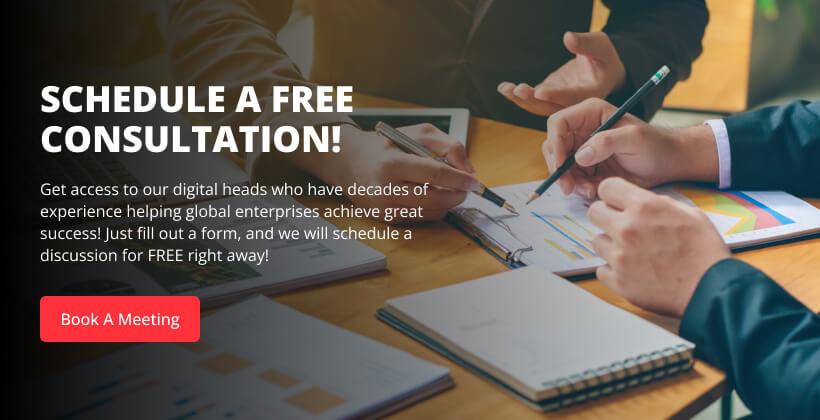 Any current product may also be introduced into a fresh market. Occasionally, you might also need a product development strategy for existing products in the present market; however, this generally occurs when introducing a new feature, rebranding, or launching a new complementary product line.
Every product eventually reaches a plateau as the expansion of the company's revenue, according to the product life cycle. Usually, at that point, businesses introduce new product-led growth plans, more product lines, or a fresh marketing approach.
A business strategy typically coexists alongside a product development strategy. The product development process might vary depending on whether a product is being commercialized, going through further iterations, or anything else.
Why is a Plan for Product Development Essential?
A product development strategy is crucial because it uses market research to create a plan for success in selling items. The approaches and tactics you'll employ at each step of product development should be part of your overall plan. With this aid, you can focus on the most effective techniques and conquer barriers. Making plans to create different products will allow you to improve current products and expand your brand. How crucial is product strategy?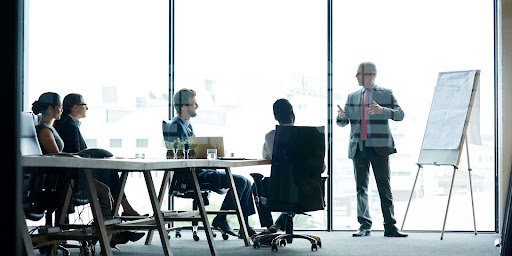 Benefits of Product Development Strategy
A process for product development provides a framework for developing new goods or enhancing the functionality, value, or quality of current ones.
The tactic aids in achieving objectives, including expanding into new markets, increasing sales to existing clients, or luring clients away from rivals. A good product development strategy can also boost sales and profitability, but careful preparation is necessary to reduce the likelihood of costly errors.
A solid product development strategy can help your company transform a concept into a successful product and tweak it to stay competitive. Your product development plan can highlight opportunities for development and the most effective approaches.
Consider how different strategies would work for each step of your product development strategy to get the most out of it, then make adjustments depending on your prior experiences.
Control and Evaluation for Success:
Developing new products is risky, and many new initiatives fail. Set measurable targets and analyze progress at each level of development, from idea generation to technical and commercial assessment to detailed product and launch, to reduce risk and ensure the program achieves its intended advantages. Instead of creating fascinating technical features that customers do not need, businesses should concentrate on innovations that address customer demands.
Boost Your Quality Reputation:
You can boost sales by including quality improvement goals in your product engineering program. By implementing the necessary modifications, you can ensure that you meet the requirements for being an approved supplier if you work with businesses that impose their quality standards as a prerequisite for purchasing.
You can modify the product or use more dependable materials to match the customer's quality expectations. Quality improvements also aid your ability to join markets where suppliers must adhere to regulations.
Gain Clients with Better Performance:
You can assist your sales staff in capturing market share from rivals who cannot match the improved performance of existing items by enhancing their performance. By charging more for a better product, the improved performance also enables you to boost revenue or profit.
You can establish measurable goals for improvement by conducting research or interacting with customers or sales reps to determine the performance variables that are most crucial to the market.
Cut Expenses to Boost Competition:
A key objective of product development is cost minimization. Reduced payments allow you to maintain prices and increase your profit margin or drop rates to attract new customers.
Product development teams can cut costs by removing features the market does not require, switching to less expensive materials, or restructuring the product to make manufacturing easier.
Assess The Hazards:
At various points during the process, a product development strategy may fail to provide its intended benefits. When the team comes up with ideas, it needs to undertake more study into market demands, which results in advancements that don't satisfy customers. The team must ensure the business can turn the concept into a final product using the technology and production resources available during the technical evaluation stages.
It must also conduct a commercial assessment to ensure the project can make enough money to pay for development, production, and marketing expenditures. Putting the product through market testing before launch might help lower risk. You can adjust the production version to better suit the market by seeking input from a sample of clients on a prototype.
Elements of Product Development Strategy
A comprehensive business strategy must include new product development in planning and implementation. Therefore, it must be consistent with the broader idea of strategic portfolio management, or SPM. That strategy framework requires NPD too.
Let's take a look at each of those components.
Utilizing Ideas Effectively and Managing Demand:
To accomplish that, everything must be guided by strategy.
You must connect your product development priorities with other organizational systems to guarantee alignment with the overall design.
Targets and metrics must be established through integrated business cases and cost-benefit analysis. This provides a strong foundation for delivery and matches the proposed activity with the anticipated benefits.
Similarly, you must ensure that the relevant projects are being worked on and that the performance standards are appropriate.
Consideration of Customer Feedback:
Your customer-focused elements must be fully and thoroughly considered when designing and prioritizing products. If you want to ensure that you are making suitable investments at the correct times and implementing them correctly, you must be able to use your understanding of those customers' needs and wishes.
Then when clients' needs change and develop, you must continually validate those choices by modifying and altering your plans in real time. Consider that the customer's voice must be considered in the other aspects of new product development when we examine them in the sections below.
Giving customers what they want is the most straightforward approach to ensure that the proper items are being developed. The concept of the voice of the customer is to provide development that includes stated and unstated customer needs. These are gathered through focus groups, interviews, surveys, and usage habits. At the same time, most businesses can incorporate feedback into the product development process.
Stage-gate Governance Restrictions Being Used:
Work teams must be allowed to concentrate on producing solutions in today's fast-paced world without being hindered by onerous governance requirements. However, that strategy needs to be tempered with a governance architecture that guarantees investments continue producing anticipated returns.
A stage-gate approach to new product governance that offers sufficient control points throughout the whole process, from initial funding to commercialization, is necessary to achieve that goal optimally.
Poor governance should be used to apply those controls as part of a lean portfolio management strategy, giving leaders the required rules without impeding their capacity to execute. You can guarantee that there will be no loss of supervision and productivity by directly integrating governance with funding at the investment layer.
Capital Management and Financial Performance Planning Jointly:
The expense of creating new items is money, a scarce resource. You must ensure that the initiatives to which you allocate funds will produce results, and you must then manage that funding to guarantee that the return on investment occurs.
To accomplish so successfully, you'll need capital planning tools to assist you in closely aligning everything with your strategic priorities, which should be the driving force behind all you undertake. Investments must be chosen and approved from the top down based on how closely they correspond with these priorities and how much they can contribute, as determined by the business case.
Integrated Road Mapping and Accelerated Time to Market:
When your products are launched, you must see that this occurs immediately. This calls for a strategic assessment of your whole product line, both in the present and concerning your long-term goals.
Road-mapping tools let you create and manage these plans, make adjustments, and communicate with stakeholders.
However, creating roadmaps for planning and communication is only the beginning; you also need to be able to track your progress against that roadmap.
To do that, all work must be integrated into a single platform that allows for the management of ongoing projects through contextualized status reporting, the capture of variances, and the analysis of those variances' effects on each product and the portfolio.
Therefore, your ability to provide the correct products to market and value as quickly as feasible is enabled, promoting your ability to optimize decision-making and eventually achieve higher performance.
Favoring Integrated Working Methods:
Today's products have many components, frequently mixing produced elements with software. Therefore, work is done to create those products in the tri-modal realities. Teams use a variety of technologies in different arrangements. Each of those teams must be able to operate in a manner that suits them without being compelled to alter and adapt due to system constraints.
Resources and Planning That Are Optimal:
The right people, with the right talents, at the right moment and time, are essential for quickly bringing the right solutions to market.
Additionally, it entails ensuring they can focus their energies on the task. In a setting where resource demands are continually changing, organizations need help to sustain that ability, frequently encountering bottlenecks from excessively assigned resources and inefficiencies from under-allocations.
It would help if you had a single, integrated resource management solution to capture resource demand, capacity, allocations, and usage – both by function or role and by the individual – to tackle those challenges in your product development channels permanently. You must understand forthcoming capacity and capability demands, identify the effects of various portfolio models on resources, and manage people more skillfully across all initiatives. You can only accomplish it by relying on disjointed systems or spreadsheets.
Extensive Monitoring and Reaping of Advantages:
Complete measurement and benefits realization Getting the appropriate products to market fast and profitably is the secret to effective new product development, not merely getting items to sell rapidly.
You must establish your success criteria, choose the correct measurements, and assess performance to do it. Utilizing a top-down strategy that connects everything to the strategic priorities is the most efficient way to accomplish this and is the only reliable option. With benefits realization tools, you can link each variable directly to strategy, whether verifying financial performance or gauging non-financial indicators like NPS.
Considerations for Developing a Product Development Strategy
For several reasons, a product development plan is essential.
Here are a few examples:
Cross-functional Team Alignment
When difficulties and concerns arise—which they inevitably do during the product development process—this will assist the team in making more intelligent tactical decisions.
To deploy a product on schedule, the team must develop excellent communication so everyone is on the same page and knows where to go. Regardless of the roadmap the couple chooses to follow, a product development plan is a valuable tool, in this case, to keep the team concentrated on the final objective.
Feedback and Product Development Journey
Consider a scenario where the product team's user personas show less interest in the new concept than anticipated during the market validation phase.
The team will be in a better position to decide whether to stick with their original plan or change course and give priority to other capabilities if they are working from a predefined product development strategy.
Robust Development
A corporation will be better able to allocate resources and forecast timeframes throughout the development cycle if it has a properly defined product development plan.
This will also clarify which task-level initiatives are more important right now and which ones should be included in the next sprint in an agile development company.
Risk Avoidance
A team has a better chance of creating a product you want, and users require they have a product development strategy. The strategy must be supported by a thorough market, competitive target audience, and other research. By doing this, you eliminate speculation and rely on actual data.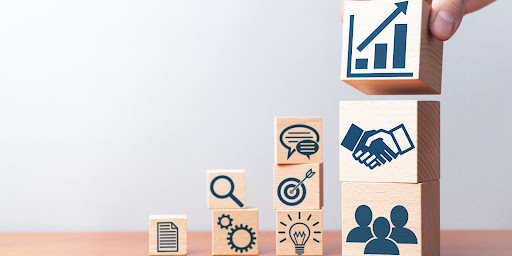 Understanding Customers & Market
You might be tempted to jump straight to production with your product idea in mind, but it requires validating it to be a mistake. Before you begin developing a product development plan, you should research the environment the product will exist since it shouldn't be produced in a vacuum.
Market Research:
To avoid wasting time, money, and effort on a product that won't sell, product validation assures that you are developing a product that consumers will pay for. You can validate your product ideas in various ways, such as
You are posting about your belief in internet forums, etc., with your target audience.
Initiating a fundraising effort
Launching your concept to a tiny segment of your target market to gain early feedback is known as test marketing.
Using Google Trends to investigate market demand.
Running an online poll to gather feedback.
Releasing a roadmap for a product launch to assess interest through email opt-ins or pre-orders.
Requesting early feedback on forums like Reddit.
Regardless of how you evaluate your idea, receiving feedback on whether a sizable and objective audience would purchase your product is crucial. A word of caution: Don't give feedback from people who say they "certainly would buy" your hypothetical product with too much weight. After all, you can only consider someone a customer once they purchase. You should only ask your family and friends for guidance if they have experience.
Customer Understanding:
Maintaining and enhancing brand performance is conducting market research on current items. To keep a competitive edge in the market, businesses must always look to the future. A brand's long-term success depends on developing new products since they offer opportunities to increase market share and break into untapped markets.
Even though it might be expensive and time-consuming, development pays off when done well. It lets companies produce goods that are more likely to sell, draw in new clients, and foster brand loyalty by helping them better understand their target consumers.
As with all market research, engaging customers is essential to obtaining accurate and valuable insights that support effective product development. Consumer research is used in some stages of new product development, allowing businesses to test the features and prices of their products in virtual environments.
We look at four key customer engagement strategies organizations can use to involve customers in decision-making and the insights they can gain.
Locate Possibilities and Concepts:
This study aims to identify the requirements and wants of consumers, as well as what they like and dislike about present products, what they would change, what they believe is missing, and what they value most when making purchases. Conducting a consumer insights survey is the most efficient way to obtain these insights from the target population.
New product ideas are created throughout the idea-generation process, during which businesses compile an extensive list of ideas from internal and external sources. Multiple teams and departments work together to find new opportunities and generate ideas.
This approach externally necessitates rival analysis and thorough market research to obtain crucial consumer feedback.
Define Attributes:
Consumer research separates the key and desired product aspects from those less important or expected after the idea-generating phase. Businesses can build pertinent product concepts that can further hone throughout the development process by knowing which elements to concentrate on. During the concept testing stage, using customer insights can lead to the development of more complete product ideas. Based on consumer rankings.
Cost Analysis:
A product's consumer preference and profitability can be significantly affected by even a slight change in price. Various variables, including pricing goals, pricing psychology, and pricing strategies, can influence the pricing of a product.
Testing several possible prices on the target market is crucial to see which closely matches sales, profits, and consumer acceptance goals. Van Westendorp's Price Sensitivity Meter can assist in determining which price points the market is most likely to accept when pricing new products.
Conceptual Evaluation- Concept testing should occur when a company has decided which concepts and features need further examination. By doing consumer research, firms can adjust to areas requiring more development based on real-world circumstances. These insights into the target market's impression of possible items are captured.
To increase the likelihood of a successful launch, The Product Variant Selector tests up to 300 product concepts to choose the most alluring one. It employs various techniques like open-ended feedback to determine audience reaction.
Types of Product Development Strategies
Nine product development strategies are divided into proactive and reactive categories; let's look at those strategies for a better understanding.
Proactive Strategies
Proactive product development techniques significantly increase a company's chances of making a technological or scientific breakthrough. These companies do as follows:
Invest in the Market Analysis:
Businesses that use this strategy look into the current market environment, including customers and their demands, trends, tendencies, and primary and minor market players. Such thorough investigation and analysis support discovering hidden opportunities for new products and acquiring insightful knowledge.
Generate Research and Development Expenditure:
Companies make long-term investments in innovation and technology when establishing R&D hubs. This strategy aims to make discoveries that may use for new products to provide their developers with a competitive edge and market leadership.
Encourage Internal Vanity Projects:
The goal of this strategy—an investment in entrepreneurship—is to encourage the team members to think creatively and innovatively about producing new products. The tactic is actively utilized by Google, which permits (and encourages) employees to devote 20% of their workdays to personal projects that may have no bearing on the remaining 80% of their workdays. In the wake of such an attempt, Google introduced Gmail and AdSense, which now generate enormous cash.
Forming Ties:
The plan implies collaboration with businesses from different industries. Through this collaboration, partners can design difficult-to-replicate, one-of-a-kind user experiences.
Invest in Other Businesses:
The objective is to identify promising (and frequently rival) companies and buy them to add to their service or product offering. When Facebook acquired Instagram in 2012, this is what transpired.
Reactive Strategies
Organizations that employ reactive product development techniques adapt to market changes by concentrating on improving their products to remain competitive. These businesses do as follows:
Attend to Client Requests:
Based on client input, they can use this method to enhance or create a new development. The tactic aids in maintaining positive client relations.
Nevertheless, companies that use this tactic should be able to develop a solution.
Safeguard Yourself from Rivalry:
Companies that adopt a defensive strategy may find themselves in a situation where they must make concessions on some of their offers to survive. To keep their prices low, companies typically lower their costs, make their offers less functional, spend more money on advertising, alter their targeting, etc.
Copying Rivals:
Competitors steal the idea and saturate the market with clones when a paradigm-shifting product enters the market and becomes indispensable. The strategy may be successful if a copy is made available in a market Where the original product is unknown. As a result, the clone might become more well-known than the actual item.
The Second-Best Position:
Like the previous method, this one improves or modifies the original product rather than completely copying it. The strategy enables businesses to identify product flaws or take advantage of chances the previous company missed introducing an improved outcome.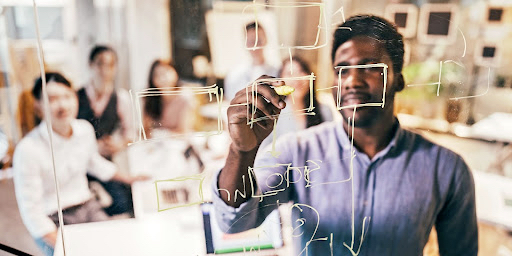 Best Practices & Examples of Product Development Strategy
Keep in Touch with Your Clients – Create a client-driven product development strategy and regularly conduct customer surveys to gather additional information to help you appropriately focus your system. Being attentive to consumer feedback can provide you with a significant competitive advantage. Naturally, you want to take only some suggestions into account. However, you will only benefit by recognizing and handling the repeated ones.
Utilize the Enthusiasm of Attempting Something New – We see the never-ending lines of people eager to purchase their brand-new iPhones every time October rolls around. This is precisely the mindset that customers adopt when a reputable brand announces the debut of a new product. People are interested in trying new goods from a company that innovates to meet their requirements and preferences.
Disregard Some Criticism – Although gathering client feedback is essential, you should still consider them cautiously because you can't reply to every single one. Additionally, it's possible and likely that customer preferences will alter without your knowledge. As a result, you might produce a product that no longer piques consumer interest. To prevent that, it's a good idea to shorten the duration of your plan and launch your products while there is still a substantial market for them.
Maintain a Tempo Balance – Being quick is essential when introducing a new good, service, or feature to the market. You must therefore maintain a balance between the rate of product development and its quality. You can choose a minimal viable product (MVP), which enables you to shorten the time to market by concentrating only on the elements that address clients' most essential needs.
Set Sensible Objectives – The team might establish goals that the product can only achieve with adequate market research and quality criteria. As a result, the team needs to develop practical roadmaps and break the strategy into milestones.
Instances of Product Development Strategy
Microsoft – Bill Gates established the technological behemoth Microsoft Corporation in 1975. The corporation is well recognized for acquiring profitable products, including Nokia, Skype, GitHub, Slack, Linkedin, etc. However, it has consistently made significant R&D investments.
Atlassian – Like Google, the Australian software business Atlassian Corporation Plc promotes its internal pet projects. Significant enhancements, a long list of new features in Jira, Bamboo, and Confluence, and hundreds of new add-ons on the Atlassian Marketplace were all produced due to this development strategy.
Virgin Hyperloop – The innovative vacuum trains developed by the American transportation business Virgin Hyperloop are made possible through research and development.
Coupler.io – Coupler.io is a Google Sheets add-on for transferring data from various apps to Google Sheets, Excel, BigQuery, and other platforms.
Mailtrap – An online program called Mailtrap is used for secure email testing in development and staging settings. Developers use it because it's a simple tool for catching test emails, seeing them in virtual inboxes, and modifying (debugging) before the actual mailout.
Here are five more examples of a product development strategy based on the task:
Create novel products and services outside your primary market.
Decide whether you want to be an innovator, a follower, or a cheap participant.
Set up your product portfolio following your level of risk tolerance and market position.
Make a connection between your company's goal, product strategy, and annual budgets.
When deciding on a new product strategy, implement appropriate processes, finance, and governance.
Item development.
Steps to Create a Product Development Strategy
Product development encompasses all facets of producing innovation, from developing a concept to providing the product to clients. These phases check the likelihood that changes will be successful in generating sales while adjusting an existing product to spark interest. The following seven stages of product development: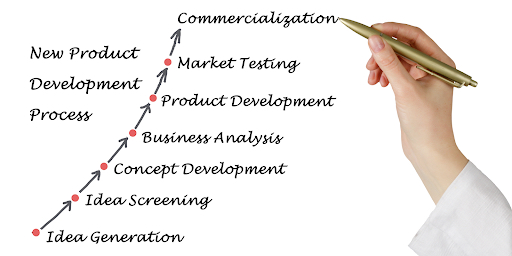 Ideation:
Creation entails creating fresh product concepts and innovative ways to improve existing items.
Formatting and Selecting:
The product development team decides which images can succeed during the selection phase.
Production of Prototypes:
Following the selection of an idea, the business must produce a draft or prototype of the suggested product. This prototype can assess whether the product meets the needs of your target market and performs as anticipated.
Evaluation:
During the product development process analysis phase, the business examines market research and assesses potential issues with the product.
Product Design – The finished product can be made after the prototype has been modified to include analysis-related information.
Market Research:
Products are frequently made available to a smaller market or focus group before being open to a larger public. Customer input and the success of the product's Marketing are two things that are evaluated throughout the market testing phase.
Commoditization is the last stage of product development, when modifications are made in response to market research, and the product is made available to the entire market.
Modify Current offerings:
A successful existing product might receive a significant boost by being transformed into a newer, better version. You can improve the product's functionality, work on its promotion, and add new features. This gives a current product room to flourish while introducing a unique viewpoint.
It's also a fantastic chance to determine which features clients most frequently desire and what they want to see improved in the final product. This aids long-term planning for supplementary and complementary product lines.
Trial Product Offerings:
An excellent strategy to get buyers to try your product is to provide a cheaper or free version as a sample. People can be reluctant to try new things, particularly when they have to pay for them.
Offering product trials as a means of early onboarding is an option if you have a terrific product that will convert customers. If you can persuade a buyer to try one of your products, there's a significant chance they'll also be persuaded to try other products.
Discover New Market Areas:
Your product development idea should consider that every product can be sold in various markets. Targeting individuals in multiple demographics, groups, places, and other categories is best. It gives the product a chance to expand tremendously.
Final Remarks
The strategic process of developing new products must be done thus to provide value to customers effectively. It calls for dedication and effort on several levels, including knowing your customers, fostering internal excellence, and coordinating with other strategic initiatives. It also wants the capacity to control those many components via a solitary, integrated platform.
A universally effective strategy needs to be included. Nevertheless, thorough research should be the first step in every product development approach. You must do a comprehensive analysis and use all the facts acquired to develop a strategy that will set your brand apart from rivals and assist you in overtaking the market.