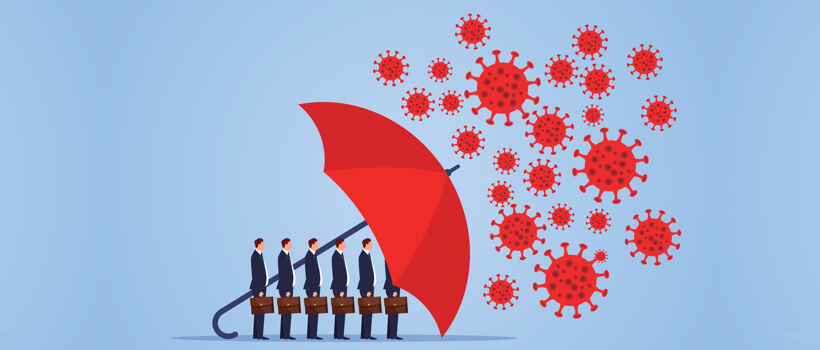 Table of contents
"Not since the attacks of Sept. 11, 2001, has a crisis enveloped so much of the economy so quickly"; quoted the New York Times in an article on the costs of Coronavirus to businesses and workers.
So will the Coronavirus be a black swan event, or is this a wake-up call for various industries and a reminder for everyone to be prepared for what may come in the future?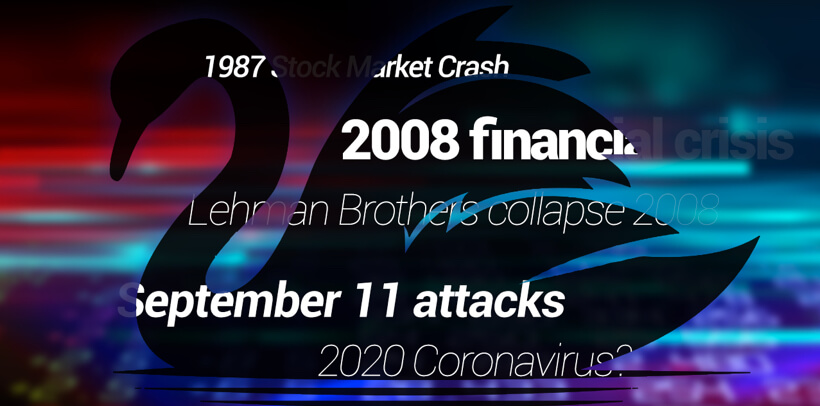 So what is a black swan event and why shall we care?
Basically, black swans like the September 11th attacks are rare events that no one could have predicted which dramatically alter the course of history, society, and economies.
Coronavirus is shaking up businesses and consumer behavior on a massive scale. While the public and private sectors are taking action to minimize the spread of the virus and the complete economic consequences are yet unclear, we know that the measures being taken to contain the virus have had a deep impact on certain industries and call for change.
Here are the ways we think the deadly Coronavirus is set to impact Healthcare, Retail, Manufacturing and Banking, and what opportunities they hold to tackle it.
1. Healthcare
One of the top pieces of advice to inhibit the spread of Coronavirus being passed along to the public by health organizations is to limit time spent in public settings.
This provides an opportunity for Telemedicine providers to step up. Virtual Consultations with doctors in lieu of non urgent situations can minimize the need to step out. Doctors not involved in Coronavirus treatment can consult their patients remotely from home or office.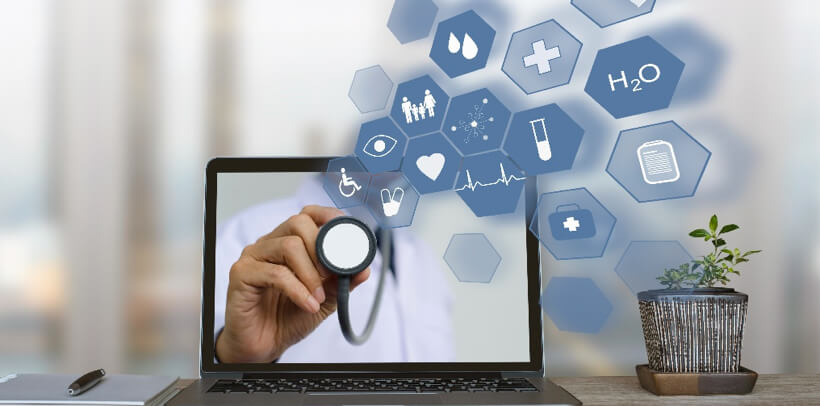 With more people being steered toward virtual care, telemedicine providers are seeing substantial upticks in use.
PlushCare, a digital healthcare firm has witnessed a 40% bump in appointment volume since December—a month before the first case was reported in the US. For context, the company reports seeing a 10% increase in volume during flu season generally.
Now we can expect that a majority of users who hadn't tried virtual healthcare earlier would rely on such means even after the Coronavirus outbreak is contained in the future.
On the other hand, AI-powered remote monitoring tools are granting clinicians the ability to keep track of patients' health remotely in real time.
Social distancing has prompted the increase in need for Remote Patient Monitoring systems (RPM).
Similar to telemedicine, the necessity to start implementing these solutions now could pave the way for increased adoption among healthcare pros and their patients moving forward.
2. Retail
Brands like Nike, Lululemon, Apple, Lush, Urban Outfitters, Under Armour and Patagonia have recently announced the temporary closure of their stores across various geographical locations for a period of about 2 weeks to contain the spread of the virus and in light of employee safety. While food retail which remains a necessity is experiencing a boom in demand with consumers 'panic buying' under the state of quarantine or after being suggested by their governments to stay indoors.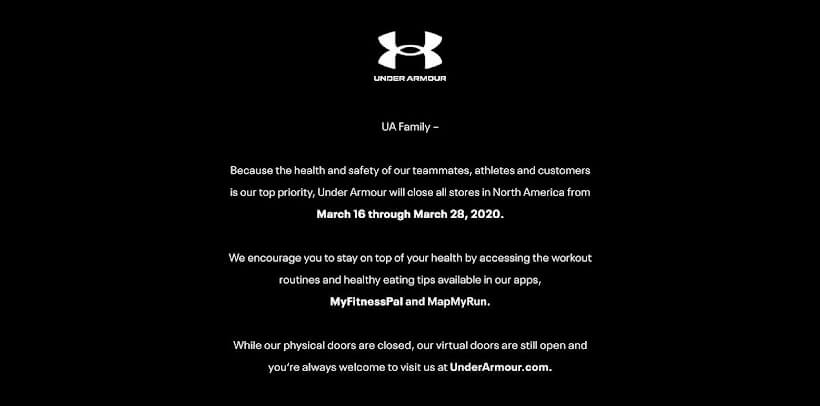 The crisis has changed what an average grocery basket looks like. The supply chain is struggling to keep up. To restore the balance, we believe food retailers must simultaneously manage their commercial calendars and supply chains.
This is the right time for retailers to focus on transforming their business model and make it tech enabled and future proof.
4 key areas to focus on right now:-
Smart Stores. Make your stores smarter to reduce congestion and enable contactless cash transactions. WHO has suggested consumers and retailers to opt for digital payments and make the process contactless. This can also reduce waiting times and enable faster checkout. This way customers won't have to wait in lines and avoid staying in a congested area. Employ IoT to track inventory and on-shelf availability and automate replenishment so that customers won't face a shortage of supply.Use of such smart technology can make your customers have faith in you to serve them at times like these.
Supply chain. It is crucial to keep up with your supply chain at times like these. Employ technology like IoT to track inventory using smart tags and sensors which can automatically monitor changes in the inventory and enable efficient stocking. IoT allows you to track transport and delivery of products which in turn result in more accurate logistics.You can keep track of inventory levels in real time and make sure that the most popular products are always available in stock. Smart tags can also help employees track the exact location of items in a warehouse or store.Adopt Machine Learning to forecast demand and make sure you are prepared in the future, because the impact is going to last for a while.
E-commerce. Customers are now looking to shop from online portals and avoid visiting stores. Leverage mobile applications and offer a seamless service to your consumers.Proactively shift spending to an online channel, in a model that serves your customers better in the long term. Actively engage your customers on this platform and suggest appropriate products based on data from their previous purchases to make it easier for them to shop.Set-up a smart delivery network that provides real time information to customers and ensures timely delivery.Enable secure and multiple modes of online payment to ease the experience.For instance when Panini, a celebrated name among enthusiasts of published collectibles, magazines, and books approached us to discuss digital strategy, we quickly recommended a transition from brick and mortar to digital stores. The change brought about a remarkable increase in the number of paid users and average revenue per paid user. Read all about it here.
Head office. Transform your head office into a flexible, remote-working team supported by IoT and cloud based applications that let them function remotely without discrepancies.Also ensure proper security measures to tackle the cybersecurity issues that arise due to remote working.With large workforces suddenly finding themselves coordinating on work from home, business leaders must figure out the best practices to ensure employee morale and productivity stays high. So here's a Comprehensive Guide to Remote Working During Covid-19 Pandemic to get you started and keep teams engaged, motivated and focused in these trying times.
3. Manufacturing
The manufacturing industry has taken a significant hit due to the coronavirus outbreak. Many large companies that are dependent on or have manufacturing units in China are the most vulnerable as their activity has fallen and will continue to remain so for the upcoming months.
Some manufacturers have already had to throttle back production in their plants outside of China, and the list gets longer by the day. For example, Fiat Chrysler Automobiles NV announced on February 14 that "it is temporarily halting production at a car factory in Serbia because it can't get parts from China." Similarly, Hyundai said that it "decided to suspend its production lines from operating at its plants in Korea … due to disruptions in the supply of parts resulting from the coronavirus outbreak in China."
To counter such problems, it's high time companies consider sourcing from multiple regions.
From a technological standpoint, companies should consider automation in the earlier stages of the supply chain and as well as at assembly stages which could reduce their dependence on intensive labor.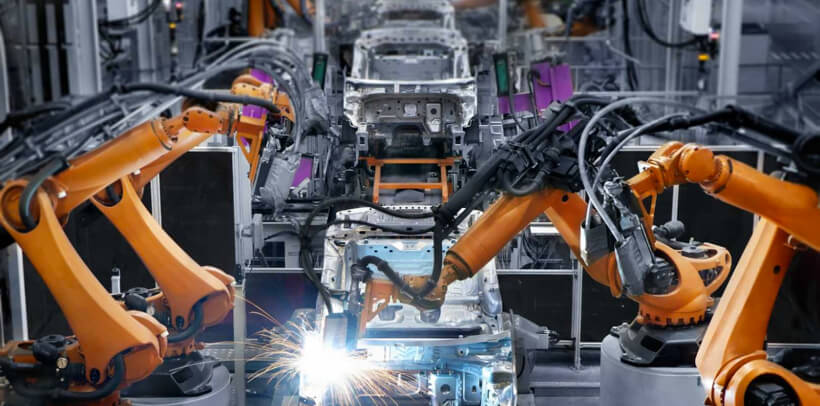 Companies should apply robust digital-twin and scenario-based modeling to assess changing operating conditions in real time and also proactively assess various disruption scenarios.
Inventory needs to be monitored through a detailed digital supply-chain mapping, including components and sources. Companies should differentiate how they hold inventory, using a multi-echelon optimization approach to prevent shortages.
4. Banking
Customers will now shift to online channels when it comes to banking as well.
Banks should encourage and support customers to use digital and other virtual channels, wherever possible. To encourage customers to use existing remote channels and digital products, institutions can launch positive and safety-oriented messaging aimed at reducing reliance on branches for services that are digitally available while also providing tutorials online and by phone and increasing remote support options.
Banks that have already established online platforms and enable the performing of various banking operations through apps/ websites or over call centers will greatly benefit in these times.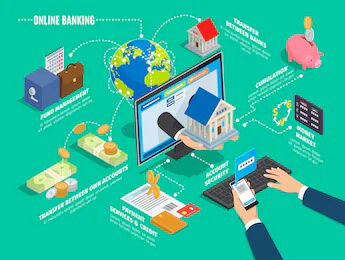 Beyond whether or not customers can carry out banking functions through alternative channels, greater usage will test how easy to use those channels are, especially for first-time users whose usage is a direct result of coronavirus concerns.
Banks can use this opportunity to effectively educate their customers on how to use these banking services online and continue this in the future.
Conclusion
Hopefully, the Coronavirus will remain less deadly than the common flu, but it should still serve as an eyeopener for changes we need to make now before we experience an even deadlier outbreak.
The effects from COVID-19 over the coming months are tremendously uncertain. The first priority must be to keep your people safe. Then, by understanding the scenarios and taking the appropriate actions, companies can build resiliency against the short-term shocks and lay the foundation for a strong recovery.
Taking lessons from this event, we believe that companies across the globe will have to come back stronger equipped with groundbreaking digital technologies that enable them to tackle such events in the future. What do you think?