In the race of who will impart the best experience to its customers, companies started experimenting with chatbots. It has taken over everybody's imagination and is now being used almost everywhere. It all started when Mark Zuckerberg, CEO of Facebook said, "people will be able to talk to Messenger bots just like they talk to friends." A year later Facebook launched its Bots for Messenger app which has the ability to deliver automated customer support. The software has a significant inference for enterprises in making e-commerce suggestions, content and interactive experiences much easier than ever and most effective. Chatbot is now the key practice for all businesses to interact with its customers. A personal service assistant to customers that books tickets, appointments, orders food for them and thus help enterprises to be more effective.
What Is Chatbot?
Chatbot also known as chatterbot is a computer program designed to imitate conversations with a human via natural language text or voice methods. It scans keywords and responds with the matching keywords from a database. Its features can be used in providing more personalized customer service, product recommendations, and so much more, therefore, chatbots are the future of Customer Experience.
"Chatbots have become the biggest thing in tech. They unlock the ability to provide personalized, interactive communication akin to talking to a human customer service or sales rep, but at scale for much cheaper than call centers. A conservative estimate is that chatbots could replace 1-800 numbers, offering more comfortable customer support experiences without the hassle of synchronous phone conversations, hold times and annoying phone trees." –TechCrunch
Chatbots Growing Travel Industries
Chatbot is a buzzword today. Research says, over 2.5 billion users have at least one messaging app in their smartphone and it is predicted to go up to 3.6 billion users by 2018. Travel industry was amongst the early adopters who found the grip on new technology like bots, virtual attendants to book flight tickets and hotel rooms, wearables, etc,. Adoption of all these technologies has revolutionized the whole travel and hospitality industry by generating efficiencies and elevating customer service. BI Intelligence report says, messenger app usage has become more extensive when compared to  social networks, which brings a huge opportunity for travel industries to target their customers in these platforms.
Online travel organizations such as Expedia, Booking.com, Kayak, Cheapflights, Skyscanner, are already experimenting with the new Facebook Messenger Bots to assist their passengers to find flights at the reasonable prices. Using the bot messenger app users just have to select the date, time and their destination. The app will then  show five different available options to choose from and without leaving the Messenger app users can also select hotels and confirm the booking. Kayak, is a fare aggregator and offers multiple travel sites to the travelers to compare and filter the results. They too have got Alexa, a voice interaction app which allows users to search and compare flights as per their preference and once the user is done with the selection they are taken to the Kayak site to complete the booking process. Kayak CEO, Steve Hafner says, "there's a whole generation who are more familiar with text messaging and voice via Siri looking for a different interaction with an online travel agency. We have voice interaction with Alexa, where you can actually talk to Kayak and say, 'Hey Kayak, what's the status of my flight to Denver later today? Where can I go this weekend for $300?'"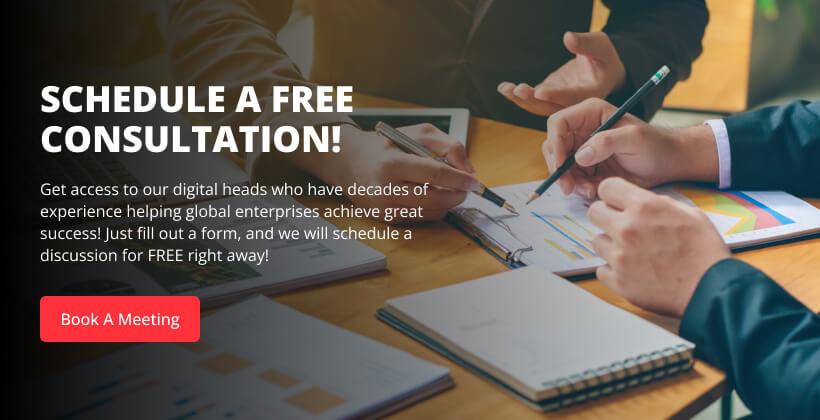 Source – Social Media Today
Chatbots brings competence and efficiencies to the organization by providing a personalized customer experience and 24/7 service to interact with the travelers in different languages. For example, most of the time travelers have some basic and simple queries for which they need to contact the call center which on the other hand could be handled over a chat interface. With all these automations the dependencies on agents will be less which also means company has to spend less. Travelers also get a quick resolution by simply sending a chat message and the chat robotic will answer and help the customer at any point of time, plus they will have the record of their full conversation in the app. On a recent survey taken by Travelzoo, a global Internet media company reports more than 6,000 travelers in Asia, Europe, North America and South America, said yes to have robots assistant and 80% expected robots to play a bigger part by 2020 in the travel industry. It ensures consistency, accuracy and prompt information to customers which are the key element for a travel industry to run a successful business.
Impact Of Chatbots In The Travel Industry
The evolving technology has furnished unmatched experience for enterprises as well as for customers. It is a well-known fact that the enterprises which provide excellent service are the ones who will lead the brand name and chatbots, having the huge impact in the travel industry are helping the travel and hospitality organization to reduce customer churn, increase sales and revenues.

Source – Gartner
Though AI is quite in its infancy in the hotel sector, however, it has a massive potential to reshape the entire travel and hospitality industry. As the usage of messaging options is growing, already there are various hoteliers and travel agencies that are building their own apps or initiating messaging apps like Facebook Messenger.
Here Are The Five Ways Chatbots Are Revolutionizing The Travel Industry
1. Acts As A New Digital Touchpoint
For a business to run an agile process it becomes essential to first understand what their customers want and then identify a platform where they can serve a great customer experience. There are multiple channels available, therefore, opportunities to reach broad audiences are plenty. The Chatbot is a new digital medium for the travel industry. It has opened an advanced dimension for customers to book their holidays. It's easy and 24/7 customer service, which makes it convenient for travelers to resolve their queries or concern at any point in time. Chatbots also offers cost savings by serving millions of customers around the world and take customer experience to the next level.
2. Accentuates Customer Engagement
Chatbots offers a great personalized customer service and boost travelers' experiences in every stage such as pre-arrival to the post trip experience. For example, chatbots assist potential customers by giving them multiple options to book their holidays. Once the booking is done, it starts sending out automated reminders to travelers about the booking date, time and their reservations in advance. When they arrive at the destination guest will receive a suggestion from the bots about the location, like hotels, spa treatments, transport facilities, and so on. It can even interact with the guest post-trip, by asking them for a feedback of their overall journey.
3. Augments The Staff
Chatbots have the potential to interact with humans at twice the speed. It allows hotel staff to foresee where their service is needed and move accordingly. It helps staff to optimize the guest experience and shun bottlenecks. Well, the front-office needs a human interaction because AI chatbots are skilled in responding only to uncomplicated question. Leaving everything to the bots will help online travel organization to have add-on features, without the aerial or training and payroll. This will lead to maximizing profit and at the same time saves customer time with the quick access and instant booking facility.
4. Creates Cross-Sell And Upsell Opportunities
Google reports, 65% of holiday travelers and 69% of business travelers go online to plan their travel. Research says 92% of millennials are pleased with live chat and 23% are predicted to travel and spend $1.4 trillion by 2020. Chatbots offers solutions to the travel industries to build a powerful relationship with customers and are more likely to bring opportunities which will increase revenue through the Cross and Upsell. These opportunities will allow travel industries to engage with their customers with little risk and drive definite ROI in a small duration of time.
5. Quick Access To Data For Personalized Service
Gathering valuable customer data is one way how chatbots are revolutionizing the entire travel industry. All the chatbots are integrated with PMS, that facilitates bots to interact with the travelers throughout their journey. As all interactions with the customers are recorded it lets travel agencies to create seamless experiences for frequent travelers and offer more personalized services. Chatbots create fantastic opportunities for the travel industry by enhancing customer experience with enlightened service.
In the travel industry, AI chatbots deliver a very simple and effective customer experience. Having a huge potential in future, chatbots offer a superior customer experience that drives superior revenue growth for the organization.