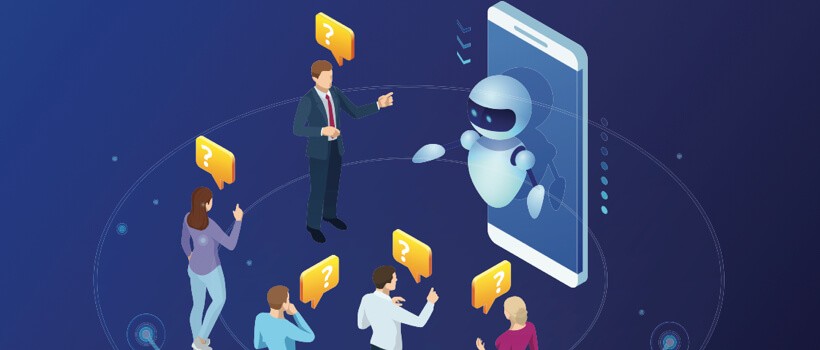 "A computer would deserve to be called intelligent if it could deceive a human into believing that it was human." – Alan Turing (Computer scientist)
Digital technology has made it easier for brands to learn customer's behavior, their needs and offer them the best experience. Technologies that include Artificial Intelligence, Big Data, mobility, wearables, IoT platforms, and analytics has taken the customer experience to the next level.
Chatbots or virtual assistants are creating an uproar in the digital market today. The Retail industry is embracing this technology majorly to redefine the customer experience. According to the Business Insider, more than 11,000 bots came online soon after Facebook released a bot-development platform for Messenger. Macy's, an American departmental store has launched AI-based app, "Macy's on Call" for their retail operations. This service is now available in 10 of its stores across the country.
Gartner predicts, by 2020 more than 85% of customer interactions will be managed by artificial intelligence. Also, chatbots are expected to be the subset of Artificial Intelligence technology in the next five years.
What's chatbot?
Google defines chatbot as a computer program designed to simulate conversation with human users, especially over the Internet.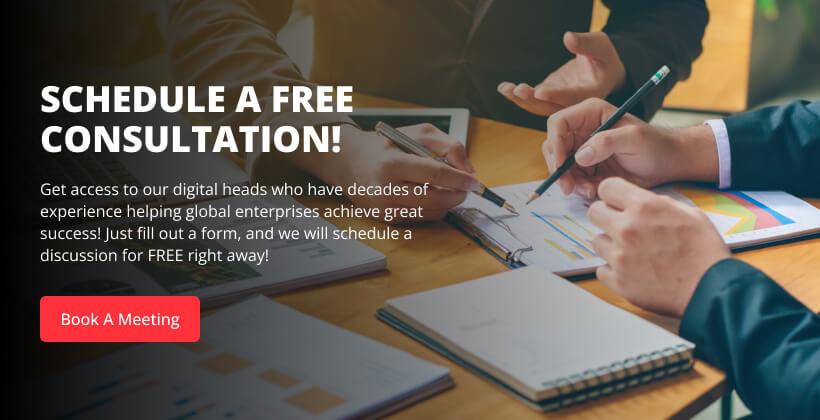 According to Techcrunch, Chatbots are programs that respond to natural language text and, optionally, to voice inputs in a humanlike manner. They can execute tasks, give specific commands (think voice control, or most Slack bots), but their raison d'être is that they listen, talk and seem to converse.
Chatbots in E-commerce
Chatbots perfectly fits into the e-commerce space. The business owners are finding numerous benefits and are encouraged to use and create chatbots. Chatbots has grabbed all the big brand's attention, as the study says, user penetration of messaging apps is estimated to be more than 68% by the end of 2019. It's basically a messaging app that offers an amazing customer experience, boosts business opportunities, interacts with customers, retains them, and provides personalized shopping experience.
Dylan Bourguignon, CEO and founder of insurance startup So-Sure says, "My take on chatbots is always: 'what do customers want?' My answer to that is: 'a quick, correct and complete answer to their question'. Until AI is able to do that, humans are the best respondents."
Chatbots act as an interface between the customer and the brand by conducting an intelligent conversation in natural language. It not only automates customer service by helping customers to make a shopping decision, but also solves problems and answers trivial questions. Therefore, helping e-commerce to build a faster relationship with their customers. Spring, an e-commerce company was the early adopter of this technology. Similarly, Taco Bell's also tested TacoBot where customers can order on chat. Other big brands like, Amazon, a giant e-commerce site has also launched their bot 'Alexa' to help customer have an excellent experience while shopping online.
Why Chatbots?
There are multiple reasons why chatbots have been able to establish themselves in e-commerce. It is completely changing the e-commerce functions, it holds multiple platforms that bring potential opportunities for the sellers. Once it's integrated it makes the retailer's job easy by driving sales. For example; you want to book a movie ticket with a chatbot— by simply opening your Facebook messenger and typing movie ticket, the bot will book it for you. It will ask your preferences like time, location, seats and show you some alternatives too. It also saves the order history so next time it will be more convenient for you to shop online! Chatbot cuts down all the extra apps, save lots of time and allow users to shop in a conversational way.
Also, helping sellers to generate more lead opportunities. For example; there is a chatbot for cooking recipes and 50K people have subscribed to it. The chatbot sends daily healthy food recipes to the subscribers. Now, a grocery store can target them and advertise its products on the chatbot or the chatbot can simply recommend the store's product with a link to make the purchase.
Likewise, chatbot can also act like salesman and do upselling and cross-selling of your product. Based on the order history it makes the recommendations or shows complementary products that the shopper might like while placing the order. All these things will help sellers to boost the customer experience by engaging with customers and providing personalized, quick and convenient service to their users.
Survey
Retale, a technology company that develops mobile-first shopping experiences, took a survey among 500 Millennials ages 18-34. Their study says, nearly 60% of Millennials have used chatbots. 40% who have not used a chatbot when asked, more than half said they'd be interested in trying one. Dan Cripe, CTO of Retale said, "chatbots are a relatively new consumer application, but it's a growing trend, especially among millennials. As we have seen with their embrace of other bleeding-edge platforms, millennials, as an audience, are early adopters – and they see real value in chatbot services."
Among those who have used chatbots, 70% described their experiences as positive, with 39% of that group saying they were "very positive." Alternatively, 21% have had negative experiences with chatbots. Of that group, just 6% described their experiences as "very negative."
In recent years, major brands have launched their own chatbot applications. When asked whether or not they had any interest in trying chatbot experiences from consumer brands, 71% of millennials surveyed said that they are interested versus just 18% who said they are not. When asked if brands should use chatbots to "promote deals, products and services" to consumers, nearly 90% (86%) of millennials said "yes," while just 14% said "no."
When asked how likely they are to purchase items and services from brands via chatbots, 67% said they are likely to do so, with 36% of that group calling it "very likely." Only 14% said that they were not interested and 19% were "neutral."
E-commerce future with Chatbot
We are living in the most advanced digitally empowered world where the expert says this is just the start! Chatbots have become the engagement tool that is convenient, easy and fun to use. With further developments in the bot space and artificial intelligence becoming more advanced, chatbots are expected to become more intelligent. In the near future each brand will have their own e-commerce chatbot to interact with their customers, solve issues and connect with human on an emotional level. Experts research says, Chatbots or virtual assistants are going to understand human emotional state, analyze itself and give accurate responses.