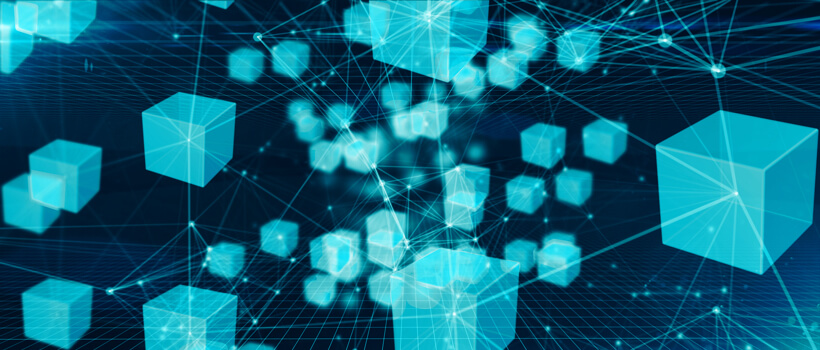 Table of contents
Introduction
In 1990, the first IoT device device was created- a smart toaster that could be controlled from the internet. It was in 1999 that the term "Internet of Things" was coined. Fasttrack 20 years, IoT devices are so widely used, that by 2025, it is expected that 75 billion IoT devices will be connected to the Internet. IoT devices have created an ecosystem of value creation- by transmitting data across the IoT network. Businesses capture data from IoT devices to get insights to make better decisions. Implementing IoT seemed a win-win situation for businesses, except the fact that something critical remains unaddressed- the security concerns.
Many businesses are still cautious about IoT deployment on a large scale. The security vulnerabilities make IoT networks an easy target for cyber criminals to exploit. Other than security, IoT networks are faced with another challenge- scalability. With the growing number of IoT devices in a network, the capacity of current centralized systems to manage different nodes in the network can turn into a bottleneck, thereby necessitating heavy investments in servers that are equipped to handle data exchange on a large scale. So what's the fix? Implementing Blockchain technology in IoT could be the answer.
Opportunities with Blockchain- solution to existing IoT challenges?
Blockchain, a form of Distributed Ledger Technology, has moved way beyond cryptocurrency since its inception and is finding its way into diverse areas and exploring applications when combined with other technologies such as IoT, specially to overcome the limitations of the latter.
IoT networks process data at multiple devices, managed by different owners, making it extremely difficult to identify the source of data breach in case of any cyber attack. Additionally, with multiple stakeholders involved, there's discrepancy around the ownership. The challenge presents itself as a use case in itself and blockchain technology, popular for addressing security, reliability and scalability issues, seems like the most obvious solution. Here's why: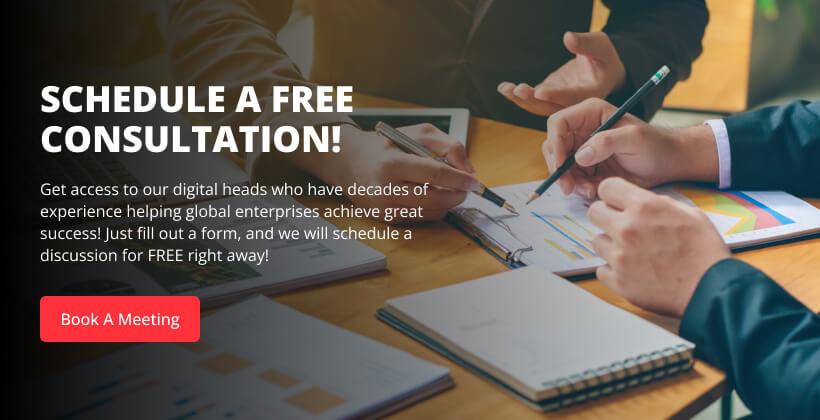 Tamper-proof:Multiple parties involved in transactions are often concerned about trust. The distributed ledger, being tamper-proof, eliminates the need of trust.
Added security: The blockchain encryption makes it impossible to overwrite existing records. This adds an extra layer of security to the IoT network
Transparency: Authorized users can track and access transaction history. This makes it easier to identify sources of data breach.
Fast: Blockchain is capable of supporting a large number of devices at speed, tackling the challenge of scalability conveniently.
Reduced cost: Overheads related to gateways involved in typical IoT networks can be eliminated, thereby reducing costs
Blockchain as a technology was designed for securing transactions and interactions in the first place, but adoption of blockchain in IoT is still in early days. However, the development and research in its applications is in full pace. IBM Blockchain, for example, already allows extending blockchain into IoT.
Source: IBM
Blockchain, undoubtedly, will serve as a game changer for IoT. From eliminating the need for costly centralized IT infrastructure to fostering better stakeholder relationships with added security and trust, blockchain is sure to compliment IoT and the combined synergy will drive great business results. Many industries have already implemented blockchain with IoT- BFSI, Agriculture and Automotive to name a few. Supply chain and logistics have also witnessed increased adoption of smart contracts, doing away with the need for a central authority.
Blockchain IoT Market Size and Growth
The global blockchain IoT market size is projected to grow at a Compound Annual Growth Rate (CAGR) of 45.1% and reach USD 2,409 million by 2026, up from USD 258 million in 2020. This growth is attributed to the need for secure IoT networks, simplified processes, transparency and immutability. North American and Asia-Pacfic region will account for the most growth during this forecast period. Application wise, the asset tracking and management segment are likely to register the highest growth rate.
This growth is encouraging for Blockchain IoT companies and businesses that want to capitalize on the opportunities that come with implementing blockchain in IoT.
Source: Markets and markets
Challenges in adopting blockchain in IoT
Despite the huge potential, there are some factors that may impede the adoption of blockchain in IoT. For instance, the architecture for IoT devices that needs to be coupled with blockchain has to be different from traditional IoT architectures. Some more challenges to be aware of are:
Ability to scale: The large network of sensors involves a lot of data exchange and often causes latency. As you transition to a synergized IoT-blockchain network, the need for a clear and efficient data model must be taken into account either way to avoid problems at a later stage.
Privacy requirements: It's difficult to get access to transaction history privacy in the shared ledger-IoT network on public blockchains. This needs to be considered beforehand to decide which one works best for business- hybrid or private blockchain
Processing power: IoT networks have different computing capabilities than the blockchain ecosystem. This means that not all IoT networks will be capable of running the blockchain encryption algorithms at optimum speed
Storage: The need for a central server to store transactions is eliminated with blockchain but the ledger has to be stored on the nodes. With time, the ledger will also increase in size and this could create problems for many smart devices such as sensors that come with a very low storage capacity.
Skilled talent: Before venturing into blockchain enabled IoT initiatives, businesses must have knowledge on how blockchain works separately and in combination with IoT
Compliance: Being a relatively new area, there's lack of definite compliances to follow, which may deter many businesses from venturing into this area
Blockchain in IoT use cases
Blockchain capabilities empower IoT devices to enhance security, improve transparency and create a decentralized environment. This has started to significantly impact industries- not just BFSI, as one would think, but other industries as well. Let's take a look at how the pairing of blockchain and IoT is revolutionizing industries in some IoT Blockchain use cases:
Supply chain and logistics: Due to multiple stakeholders involved across supply chains, end-to-end visibility and transparency has always been a challenge. While IoT resolved this challenge to a great extent by tracking shipments and collecting information at various stages, data security still remained a challenge. This is where blockchain serves to enhance the reliability and security. The data collected from sensors can be stored on blockchain and made available only to people listed in smart contracts, in real-time.
Pharmaceutical: Pharma companies are struggling with the issue of counterfeit medicines. To overcome it, tracking the complete journey of medicines is essential. This is enabled by blockchain coupled with IoT that can help monitor shipment of drugs from origin to end. The duo-technology can also be used to track legal change of prescription medicines' ownership when it comes to sensitive products.
Agriculture: As consumers demand more transparency in tracing the origin of their food, blockchain helps agribusiness to meet this expectation effectively. Not just consumers, but even retailers and distributors can track the quality of produce, shipment conditions and more that can help them make more informed decisions. Farmers, too, can improve their growing techniques by looking at the data collected.
BFSI: The industry has already acknowledged the importance of smart contracts and added transparency when it comes to using blockchain technology. Combined with IoT, it has the potential to move beyond the pure telematics model to real-time data provided by IoT for various intelligent and automated solutions.
Telecommunication: In a recent advancement, Telefonica, in an attempt to provide enterprises with more secure means of tracking and verifying data gathered by sensors, decided to combine IoT and blockchain technologies. They emphasised on how critical it is for companies to ensure the accuracy of the information collected and eliminate any form of tampering.
The future of IoT and Blockchain
Iot and data go hand-in-hand. Adoption of Blockchain in IoT will not only improve operational efficiency but also provide a more secure environment. Implementing blockchain with IoT not just keeps a record of every transaction along the way but makes them tamper-proof, too. Streamlined with blockchain, IoT will improve processes across various industries, as we mentioned earlier in this article. The question of security, transactions, identity and interactions would often invite application of IoT and blockchain.
As already mentioned, the global blockchain IoT market size is projected to grow to USD 2,409 million by 2026, at a CAGR of 45.1% and the asset tracking and management segment are likely to register the highest growth rate. We can already see how the combination of IoT and blockchain technology is contributing to the growth of various industries such as healthcare, supply chain, agriculture and more in asset tracking and management. From planning resources, enabling and improving real-time communication to proactively managing enterprise inventory, the adoption of blockchain IoT has made asset management easier and more secure. This also helps to predict anomalies and identify patterns which help to optimize processes and enhance the overall supply chain traceability, and cost-efficiency.
Even though the duo-technology is at an early stage, this number clearly indicates how the potential of IoT and blockchain are well accepted and the adoption has already caught pace. Big tech companies are not waiting anymore, they are in fact taking initiatives. Which is another reason why enterprises that play in this area must proactively start looking at the combination of these technologies already to keep ahead in their digital initiatives.