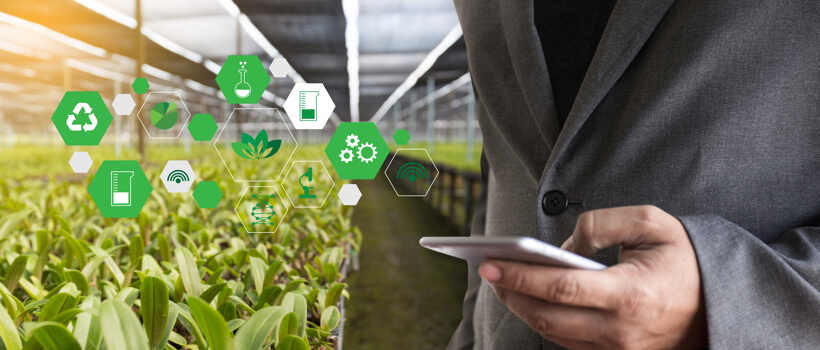 Table of contents
Introduction
With increasing population across the world, food production and farming needs to get increasingly productive and capable of high yields in limited time. The scope for manual experimentation, viability assessment through trial and error etc are no longer feasible. According to the UN Food and Agriculture Organization, "the world will need to produce 70% more food in 2050 than it did in 2006."
To meet this demand, farmers and agricultural companies will have to push the innovation limits of their current practices. Just as the Industrial Revolution took farming to the next level in the 1800s, emerging technologies, and more importantly, the Internet of Things (IoT) is slated to have a similar effect on the agricultural industry's future. This transition from agriculture to agritech is now imperative, to ensure we put food on the tables of everyone around the world while avoiding unrealistic time and labor requirements.
Adoption rates for IoT are accelerating across the board – reaching nearly 43% of enterprises worldwide. However, the IoT applications we presently employ  in today's agricultural landscape are only just the beginning.
So what's smart agriculture?
We have arrived at this term from the many ways we refer to the technology-oriented agriculture of now and the future.or example, Agritech refers to the application of technology in agriculture in general. Whereas smart farming and smart agriculture are mostly used to refer to the application of IoT solutions in agriculture. Such applications  include farm vehicle tracking, livestock monitoring, storage monitoring, and  more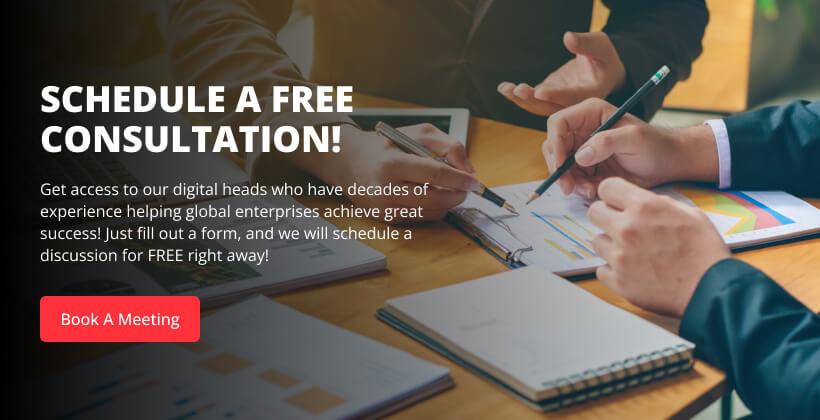 The  coming years will see the increasing use of these smart farming and other technologies. In fact, IoT device installations in the agriculture world are projected to experience a compound annual growth rate of 20 percent, and according to a January 2016 machina research report, the number of connected agricultural devices is expected to grow from 13 million at the end of 2014 to 225 million by 2024.
Benefits of using IoT in agriculture
As in other industries, the application of the Internet of Things in agriculture promises previously unavailable efficiency, reduction of resources and cost, automation and data-driven processes. In agriculture, however, these benefits don't act as improvements, but rather the solutions for the whole industry confronting a range of dangerous problems.
Excelled efficiency: Today's agriculture is in a race. Farmers have to grow more products in deteriorating soil, declining land availability and increasing weather fluctuation. IoT-enabled agriculture allows farmers to monitor their product and conditions in real-time. They get insights fast, can predict issues before they happen and make informed decisions on how to avoid them. Additionally, IoT solutions in agriculture introduce automation, for example, demand-based irrigation, fertilizing and robot harvesting.
Expansion. By the time we have 9 billion people on the planet, 70% of them will live in urban areas. IoT-based greenhouses and hydroponic systems enable short food supply chains and should be able to feed the people. Smart closed-cycle agricultural systems allow growing food basically everywhere—in supermarkets, on skyscrapers' walls and rooftops, in shipping containers and, of course, in the comfort of everyone's home.
Reduced resources: Plenty of ag IoT solutions are focused on optimizing the use of resources—water, energy, land. Precision farming using IoT relies on the data collected from diverse sensors in the field which helps farmers accurately allocate just enough resources to within one plant.
Cleaner process: Not only do IoT-based systems for precision farming help producers save water and energy and, thus, make farming greener, but also significantly scale down on the use of pesticides and fertilizer. This approach allows getting a cleaner and more organic final product compared to traditional agricultural methods.
Agility: One of the benefits of using IoT in agriculture is the increased agility of the processes. Thanks to real-time monitoring and prediction systems, farmers can quickly respond to any significant change in weather, humidity, air quality as well as the health of each crop or soil in the field. In the conditions of extreme weather changes, new capabilities help agriculture professionals save the crops.
Improved product quality: Data-driven agriculture helps both grow more and better products. Using soil and crop sensors, aerial drone monitoring and farm mapping, farmers better understand detailed dependencies between the conditions and the quality of the crops. Using connected systems, they can recreate the best conditions and increase the nutritional value of the products.
As a result, all of these factors can eventually lead to higher revenue.
Real time applications of IoT in agriculture and  uses cases
BOOK A CONSULTATION FOR FREE!
Avail a FREE consutation with our digital experts on scaling your agriculture business with digital solutions
Real time applications of IoT in agriculture and  uses cases
Now let's take a look at how the listed benefits can find their application in real life
Livestock monitoring
IoT applications help farmers to collect data regarding the location, well-being, and health of their cattle. This information helps them in identifying the condition of their livestock. Such as, finding animals that are sick so, that they can separate from the herd, preventing the spread of the disease to the entire cattle. The feasibility of ranchers to locate their cattle with the help of IoT based sensors helps in bringing down labor costs by a substantial amount.
A company called cowlar leveraged IoT for managing dairy farm operations. They launched smart  neck collars for cows. A non-invasive monitoring system  runs advanced proprietary algorithms combining dairy science, expert knowledge and machine learning to deliver actionable information such as temperature, activity, rumination & behaviour for any health alerts, disease symptoms, estrus detection & feed optimization.
Monitoring climate conditions
 Weather stations equipped with smart sensors can collect weather data and send useful information to a farmer. Moreover, the information is analyzed by special software and the farmer gets ready-made analysis that helps him have a detailed forecast and avoid crop losses.
As an example, allMETEO is an IoT-based agricultural project that offers farmers special software and equipment for monitoring weather conditions which alarms the early warning of extreme temperatures, frost and rainy weather on your farm fields.
Greenhouse Automation
 In addition to sourcing environmental data, weather stations can automatically adjust the conditions to match the given parameters and to provide the most appropriate condition for each greenhouse.
GreenIQ is also an interesting product that uses smart agriculture sensors. It is a smart sprinkler controller that allows you to manage your irrigation and lighting systems remotely.
Crop monitoring
As in the case of weather condition monitoring, sensors for crop monitoring also collect all information like crop health, humidity, precipitation, temperature, and other parameters. If there are any deviations, farmers may identify them beforehand and take appropriate actions. Also, sensors help farmers determine when the best moment to plant crops and harvest them.
Semios, one of the most popular IoT projects for monitoring crops, provides farmers with remote control of climate, insect and disease monitoring.
Drones
In precision agriculture, drones have a range of uses from soil and crop field analysis to planting and pesticide spraying. Drones can be used with different imaging technologies like hyperspectral, multispectral, thermal, etc. that can provide the farmers with time and site-specific information regarding crop health, fungal infections, growth bottlenecks, etc.
Drones can also identify drier regions in a field and measures can then be taken to irrigate such regions with better techniques. Precision agriculture provides farmers with such concrete information that enables them to make informed decisions and utilize their resources more efficiently.
The eBee SQ agriculture drone can cover hundreds of acres in a single flight for extremely efficient crop monitoring and analysis.
Conclusion
The development of the agriculture sector will always be a priority especially given the dynamics of the world today. Therefore, using IoT in agriculture has a big promising future as a driving force of efficiency, sustainability, and scalability in this industry.