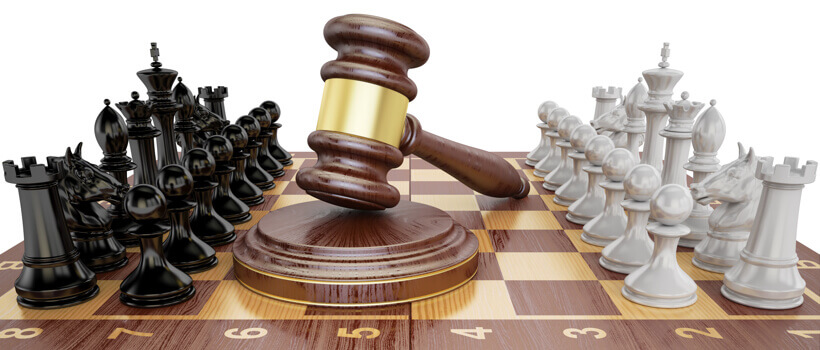 The debate on how "private" our online activities are is probably going to take center stage in 2021 and beyond. With increasing exposure to emerging technology, dependence on various ecosystems which keep our contacts, messages, search histories and more in sync, this topic has been gaining prominence for a while, but at the end of last year, the very public tussle between two of the biggest corporations in the world, namely Apple and Facebook, has kicked things into high gear. With both companies trying to justify their actions with elaborate marketing messages and in-your-face ads, the consumers have begun to educate themselves further on how deeply companies pry into personal lives and how bad could things become in the event of a data breach.
Adding to the mix is the 2020 docu-drama "The Social Dilemma" which aptly summarized the prevailing mantra of online platforms as "if you're not paying for the product, then you are the product". Over the years, platforms such as Facebook, WhatsApp, Twitter and ecosystems built by Apple and Google have become such integral parts of our lives that these companies probably know more about our lives than they have any right to. As more companies look to upsell and cross-sell new products and services through the first product that we pick up from them, we will be unwittingly giving away more of our information by allowing companies to track a variety of online activities that we indulge in. Using that information, companies will then try to sell us more of their products or those of their affiliates.
End of last year saw a war break out between a company which presumably has the highest regard for user privacy and another which again, presumably, has the least concern for the same. Apple, the former, revealed that with an upcoming update to their iOS 14, they will ask companies which track user activity through the web, ask for permission before doing so. Facebook, the latter, was incensed and came out all guns blazing against a move, which in their opinion, would crush small businesses worldwide that depend upon targeted ads to reach specific groups of users who'd be interested in buying from them.
The latest row has been brewing for a while though, almost a decade, if we do some digging. Apple's philosophy has always been that the internet is an extension of the personal computing space, with the smartphone being the most personal device of all. As for Facebook, it has increasingly ventured into enabling consumers to launch digital commerce ventures by taking advantage of the vast amount of data it has at its disposal. The recent launch of Facebook marketplace has further established this intent. The cost of using their free service, as per Facebook, is access to browsing data which can then be leveraged for ads. Till date, most of Facebook's millions of users had no clue exactly what they are allowing the company to do, and with controls to disable tracking buried deep into privacy settings, monitoring was difficult for everyone except the informed few. However, with Apple making it simple by popping up a single message which would turn tracking completely off, it was time for Facebook to be worried.
The battle has now amped up to the extent that it might be brought to court very soon. Both companies held press conferences this week to talk about their respective quarterly performances and apart from the financials, both Tim Cook and Mark Zuckerberg mentioned the burning issue at hand. The Facebook CEO was dismissive of Apple's criticism saying it's not coming from a virtuous angle, but from the perspective of protecting Apple's interests. After targeting Apple with full-page newspaper ads in December, Facebook is now reportedly preparing a lawsuit that will accuse Apple of using its market position to damage parties like Facebook and others who are presented as the saviours of small businesses.
For Apple, this isn't new. For a company that just had its best quarter ever even in the middle of a pandemic, the command it has over the market and the influence that power can exert is undeniable. Just a few months back, we witnessed the Apple vs Epic Games dispute where the latter tried to bypass Apple's in-app purchase mechanism in its game, Fortnite. The result wasn't very favorable for Epic in the end and if prevailing opinion is anything to go by, Facebook doesn't find itself in a favorable position either.
Tim Cook, in his disclosure yesterday, made it very clear that Facebook's protests aren't going to sway Apple's opinions at all and the tech giant will be very much moving forward with the update to its operating systems which will make users aware of data tracking by apps and ask for their permission.
"At a moment of rampant disinformation and conspiracy theories juiced by algorithms," Cook said, "we can no longer turn a blind eye to a theory of technology that says all engagement is good engagement — the longer the better — and all with the goal of collecting as much data as possible." Apple also released an infographic detailing how data is tracked and used by various companies and what's their take on it. Clearly taking the context of the ongoing dialogue surrounding data privacy to present their case.
Sensing the increasing awareness among the general public about this issue, Facebook knows their stance won't be that popular. The company has already expressed apprehension about less number of users giving them access to data and the resultant obstacles it will have to face in the business of targeted ads. However, they will go ahead with the lawsuit to keep the growing number of businesses using their platform happy and leverage their own considerable influence to work out a few favorable terms if not achieve complete victory. Helping their cause would be the fact that in the wake of COVID-19, more retailers would bring their businesses online and depend on Facebook's huge user base to reach potential customers. Facebook would definitely argue that it is taking a leading role in helping people affected by the pandemic to turn things around and it's insensitive of Apple to throw a spanner in those efforts with their obsession with privacy.
This battle will be in the works for a while and we will stay tuned to see how it plays out. If Facebook decides to indeed sue Apple and attempt to prevent the iOS update from hitting consumer devices, we could be looking at a lengthy battle in the days to come. While digital adoption is the way to go for businesses to become more efficient, cost-effective and customer friendly, the world is waking up to how much of their personal information big tech companies actually have and the sway it gives them as a result. Discussions are raging on the possibilities of companies holding national governments ransom, influencing decisions and increasingly commodifying their customers. While walking the thin line between keeping business interests intact and avoiding alienating users, companies have to be extremely wary of missteps and the winner of this battle between Apple and Facebook will give them an idea about which side of the line they need to lean towards in formulating policies for the new decade.