Dallas, TX., June 14, 2011- Leading mobile technology company, [x]cube LABS, has won the prestigious Bronze award at The Dallas Show 2011 organized by DSVC ( The Dallas Society of Visual Communications). The company won the award for Interactive category for "Mobile + Experience" for its mobile application LoyalTree Rewards. The Bronze award was presented to Mr. Justin Pocta, design team member, [x]cube LABS in a well-attended award ceremony at Dallas Contemporary Museum.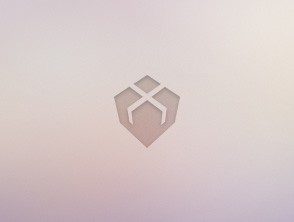 Commenting on this accolade Brock Bergman CEO of LoyalTree said, "When we were looking for a partner to help us bring the LoyalTree vision to life we literally scoured the country. What we ended up finding in [x]cube LABS was an organization that not only understood our goals immediately, but they also made it very clear that every single detail was important to them." He also added, "After long, tedious efforts, we found a design that truly spoke to us, and [x]cube helped make this possible. I would recommend their design team to anyone and look forward to working with them well into the future of our company."
The Dallas Show—an annual professional awards show for regional studios is organized by DSVC (The Dallas Society of Visual Communications). The DSVC Professional Show is one of the preeminent creative competitions in the country, showcasing the very best of the past year's accomplishments in design, advertising, photography, and illustration.
Two of [x]cube's designs, LoyalTree and Zephyr were nominated for the final round of the competition, where the Jury adjudged LoyalTree Rewards as one of the medal winners.
"The DSVC award recognizes the significant efforts made by [x]cube LABS in mobile app design and development, and is a tribute to the creative artistes of our organization, who think out of the box and come with innovative and ingenious designs to provide the best mobile experience to a user." said Mr. Ravi Korukonda, COO of [x]cube LABS.
The award winning 'LoyalTree Rewards' is an application for iPhone, iPad and iPod that offers users a brand new way to save money and earn rewards at favorite local destinations in their city.