Take the 2006 STARTECH Chrysler 300C dashboard. Let's do an approximate count of switches/buttons on it. My tally comes to approximately 40. That includes CD changer controls, AC controls, radio, maps etc. That's a lot of controls to handle and to use, especially if you are using your vehicle for the 20 mile drive between your home and office. You might not even use some of these controls for years together. Most of the time, you don't even know what to do with the data that these OnBoardDiagnostic systems (OBD) generate. So, is their space on the dashboard justified? Well, your car isn't the BatMobile and you definitely can't get a custom dashboard.
What if I were to tell you that the next battleground for mobile is the dashboard of your car? Unbelievable? Impossible even?
We all know how Google is obsessed with 'Self Driven' cars. 'Self Driven' cars require millions of calculations and calibrations per second perhaps per millisecond to ensure accuracy, stability and safety of the person sitting inside it. It also involves thousands of user tests and approvals before it can go commercial.
In an automotive shopping Behavior study conducted by Google in 2012, Automatic Service Reminders, Voice Activated Controls, Heads up Windshield Display, Automatic Parking assist, and on-board multi information display system etc., were some points that gathered maximum votes.
Imagine this- Google already provides you with current traffic information based on information collected in real-time from millions of bus operating services. When it was busy scouring for Street View, it managed to pull off all the necessary data for its 'Self Driven' Cars. With its acquisition of Waze (and assuming it doesn't scrap it off) Google now has access to real-time traffic information and enough crowdsourced knowledge for it to re-route your car. So basically it "knows" what you need. The car would remind you during your in-transit movie that you have approximately 4 minutes to your stop.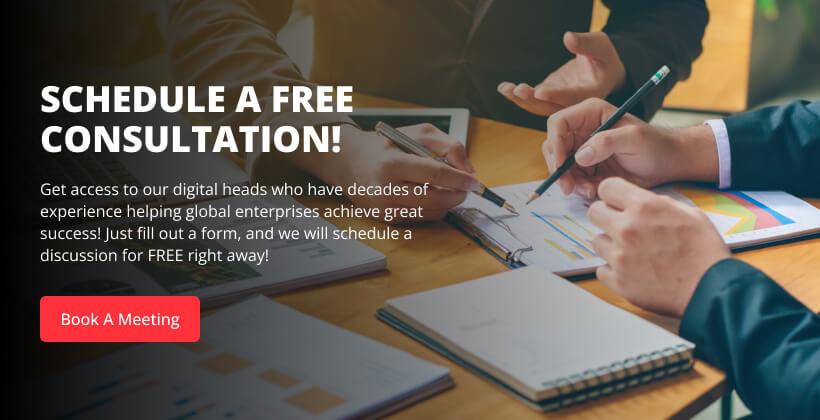 On the other hand, Apple is rapidly signing deals with automotive providers. Talks are already going on among Industry Gurus about potential SIRI integration, Location and contextual marketing, Maps, iTunes Radio. There is a 90% chance that within next year we might have MFi compatible hardware on these automobiles. With iBeacons and GPS combined your phone will know exactly when your car is in motion and when the next fuel-refill is due.
Imagine these scenarios
– SIRI could tell by using the on-board sensors that you are not looking at the road and possibly alert you. It might even flash your head and tail lights to indicate to other cars on the freeway that you are possibly not stable.
– What if your vehicle can sense that you are nearing another vehicle with at an accelerated pace and quickly bring the "auto-driver" mode on and quickly slow down or take another lane?
– What if your car could communicate using the devices on-board for searching/reserving a parking spot for you?
– What if your car would automatically slow down in a school-zone or act as a jamming centre when approaching a no-mobile zone – just by reading the specially placed sensors on roads or with the image-recognition technology on board.
Chevrolet, Ferrari, Opel, Nissan, Mercedes-Benz, Infiniti, Honda, Volvo, Acura, Hyundai, Kia and Jaguar are the brands that have expressed interest in iOS-in-the-car initiative, which Apple by the way gave only 90 seconds in its WWDC keynotes, but we believe that Apple is seriously downplaying its interest in the automotive industry.
The auto industry is known its slow development. It takes approximately 3 to 5 years for a vehicle to come to market. Apple, on the other hand, innovates every 6 months. This might be a real bottleneck to Apple's innovation fire-hose. What industry experts feel is that if Apple has to penetrate the automotive market – they will have to obey OEM rules in some way, but if it did manage to win over the auto giants – it has a lot going for it. The Ecosystem, the hardware, the software and the services. Sweet Spot to be!
It's not a bad deal for the automobile makers too. They get an industry standard software/operating system to work with. They can also now "track" user analytics without having to rely on third party services. Imagine this – if only you could track your vehicle's mileage, performance, oil temperatures – across users – to arrive at performance metrics which can be fed back into the R & D loop for better, faster, more efficient cars. All this at the touch of a button! Now that's an (online) dashboard to look forward to.
While on one end of the spectrum we have Apple which does not like people to tamper with its products and actually "makes" products, the other end we have a services oriented giant named Google whose services are undeniably easier and possess more utility. Google has always avoided getting into the manufacturing or making side of things. Look at how it simply gave away Android to Samsung, LG, HTC and other OEM's and expected them to come up with the necessary hardware. On the other hand look at Apple and how closely it works with its OEMs to "create" a product that its users will love.
All of the scenarios discussed earlier totally reek of the "Minority Report" but what if they were to come true. Driver-less cars were thought of to be impossible, until Google stepped in and said we can do it. Making science (fiction) work is the job of giants like Google and Apple and they are doing a fine job. By the look of it, your car's dashboard is the next big battleground for these giants.
Check out our latest cover story for deeper insights on how mobile technology is altering the automotive industry.