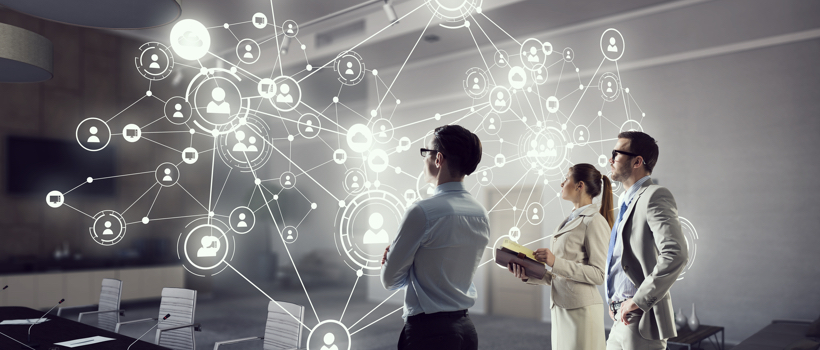 Table of contents
The Decade of Disruption
The past decade witnessed businesses heavily investing in digital transformation. What began as a source of competitive advantage became the new norm by the end of the decade. We saw a multitude of technologies being put to use and disrupting the traditional ways of doing things. The impact was such that the term "disrupt" became synonymous with innovation and success.
34% of companies have undergone a digital transformation (Smart Insights), email overtook voice as the most commonly used customer service channel in 2018 (Forrester), 31% of companies have invested in AI in an effort to get ahead of the competition (Accenture) and44% of companies have moved to a digital-first approach for customer experience (IDG). All these and a lot more happened over the last decade!
9 technology trends that will shape 2020
With the decade of 2010 coming to a close, enterprises must keep abreast of the latest disruptive technology to achieve timely transformation. Based on our extensive engagement with the industry and experience of deploying innovative solutions using a variety of technologies, we have listed the top 9 that we believe hold significant promise to drive real value for businesses and consumers over the next decade.
AI as a service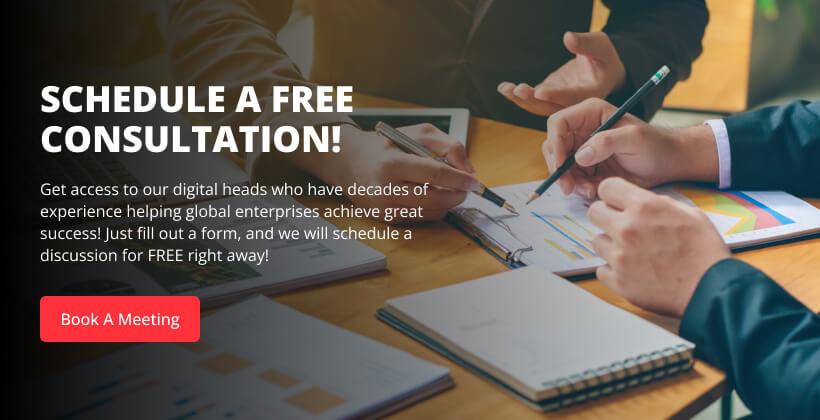 Most companies have been exploring how they can leverage AI to enhance customer experience and streamline their business operations. The trend will continue through 2020 and beyond, but deploying in-house AI-based systems will remain an expensive affair, leading to the rise of AI-as service platforms where businesses can pay for algorithms to providers and use their own data.
Currently, Amazon Web Services (AWS), Microsoft Azure, Google Cloud, IBM Cloud and the likes of them provide AI as a service. In future, we can anticipate wider adoption and a growing number of providers that are likely to offer tailored applications and services for specific tasks and at a lower cost, making it easier for companies to take advantage of the many benefits of AI.
5G data networks
With an expected speed of up to 2.5 GB/s and latency range between 1-4 milliseconds, 5G networks will cover 40% of the World by 2024, handling 25% of all mobile data traffic.
5G mobile data was made available for the first time in 2019, but it was expensive and limited to a few major cities and selected areas. 2020 will see 5G becoming more affordable with improved coverage, making it accessible to everyone.
The availability of super-fast and stable internet access anywhere hint at strong business implications for companies. The increased bandwidth will enable smart devices, robots, autonomous vehicles and other devices in the connected ecosystem to collect and transfer more data than ever and at a faster rate leading to further advances in Internet of Things (IoT).
Autonomous Driving
2020 marks the year over which the excitement and innovation in autonomous vehicles would build up. Elon Musk's self-driving cars promise already made enthusiasts optimistic, especially after the successful testing of smart summon feature that allows Tesla cars to autonomously drive from a parking spot to the driver's location (on private roads, such as a shopping mall lot).
Other leaders in the automobile industry are also investing heavily in R&D- Ford, GE and Honda, to name a few. Breakthroughs in this space won't be limited to cars but extend to trucking and shipping as well. IHS Markit estimates that there will be 51,000 autonomous vehicles worldwide by 2021 and around 1 million by 2025.
Predictive medicine
The first decade of this century saw some of the key milestones including the digitization of health records, access to big data and storage in the cloud, advanced software and mobile applications. All of these milestones have collectively presented several advantages in the healthcare sector, such as workflow reduction, faster access to information, lower healthcare costs, improved public health, and more. The coming decade expects technology to continue to play a fundamental role in improving healthcare and reducing mortality rates among people. Predictive medicine will play a pivotal role in achieving this.
Throughout 2020 we will see that the data captured from wearable devices will be used to predict and treat health issues in people even before they arise. Doctors will be able to prescribe personalized medicines and apply treatments by following a data-driven approach to understand the efficiency of precision medicine.
Computer Vision
The next promising disruption is likely to come from what we call computer vision, meaning, computers with the ability to "see" and understand the content of digital images such as photographs and videos. If you don't already know, it is the same technology that enables face recognition feature and powers google image search.
Computer vision will find more use cases in 2020- be it in the way autonomous cars see and navigate around danger, or identification of defects and failures in production lines. However, this technology comes with a potential debate around eroding privacy.
Extended Reality
Extended reality is an umbrella term given to all computer-generated environments. It primarily includes virtual reality (VR), augmented reality (AR) and mixed reality (MR) but can be extended to several new and emerging technologies being used to create more immersive digital experiences.
These technologies have been around for a while now but have been confined to the world of entertainment- video games, and smartphone features such as camera filters, for example. The last few years have seen businesses exploring its applications and trying to create new solutions such as training and simulation solutions and offering new ways to interact with customers. From 2020, we can expect AR and VR becoming more prevalent across various industries.
Blockchain Technology
Until last year, blockchain was able to find a number of potential use cases. You can read more about them in Blockchain Landscape Report 2019. However, it was still considered over-hyped and not very useful as a technology. The continued investments by FedEx, Walmart and their likes have generated a lot of curiosity among enthusiasts, and if it works out well, it could lead to quick adoption by small players as well.
If we evaluate the penetration of blockchain across various industries, the financial sector accounts for over 60 percent of the market value of blockchain worldwide. However, the technology has spread to nearly every industry from healthcare to agriculture. Forecasts suggest that spending on blockchain solutions will continue to grow in the coming years, reaching nearly 16 billion U.S. dollars annually by 2023.
Edge computing
Cloud computing phenomena grew exponentially over the last decade. However, as more and more businesses migrated to a cloud solution, they discovered its shortcomings. The current cloud computing architecture becomes less efficient as the quantity of data we're dealing with continues to increase. This is where edge computing comes to the rescue and helps to solve some of those problems as a way to bypass the latency caused by cloud computing and getting data to a datacenter for processing. Forbes' 12 business use cases for edge computing explain how edge computing has the potential to impact business processes on a fundamental level.
Businesses concerned about their growing network bandwidth requirements for video delivery, high-bandwidth cloud connectivity, and others must take to edge computing to stay on top of their competition.
Hyper automation
Hyper automation is the application of advanced technologies like artificial intelligence (AI) and machine learning (ML) to automate processes in ways that are significantly more impactful than traditional automation capabilities. The idea of hyper automation is to involve multiple tools such as robotic process automation and intelligent business management software with the goal of eliminating human involvement to the extent possible.
This trend was kicked off with robotic process automation. However, RPA alone is not hyper automation. Hyper automation requires a combination of tools to help support replicate pieces of where humans are involved in a task.
Conclusion
With every passing year, the tech community engages in debates on what's next, as the landscape is changing so fast and more and more verticals are being revolutionised by technology. Starting off to solve a singular problem, it's fascinating to think how wide a net has been cast by some of them and the new possibilities they are presenting. While the trends above have been in vogue for a while, we have only seen what they can do at a basic level. 2020 and the coming years will provide a launchpad to move these trends from disruption to true transformation across industries enabling leaders and firms to better adapt and capitalize on opportunities. As digital transformation experts, we look forward to engaging with global leaders to deliver solutions which will define the new decade and open up newer avenues and trends to get excited about, year after year!
Tags: 5G, AI, AR, automation, Blockchain, digitalhealthcare, digitaltransformation, extendedreality, list, technologytrends, trends, VR