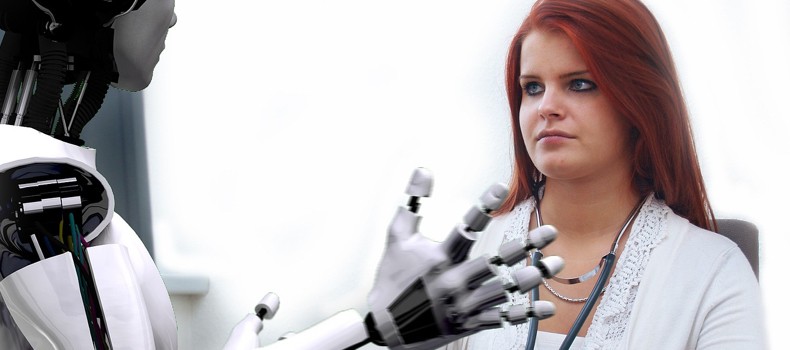 Forrester predicted that investments in AI will grow 300% in 2017.
Artificial intelligence (AI) is increasingly being considered as a game changing technology to achieve further breakthroughs in healthcare sector. There's currently a scarcity of over seven million physicians, nurses and other health workers worldwide, and the gap is widening.
Doctors are being overextended to respond to the growing needs of the population. Also, training physicians and health workers is historically a strenuous process that requires years of education and experience.
OpenText research revealed that nearly two in five (38%) UK consumers would trust the medical diagnosis given by AI and just over 1 in 10 (11%) said they would trust the diagnosis of AI more, or just as much, as a doctor's diagnosis

~OpenText
Artificial Intelligence, is the cornerstone of digital transformation for healthcare and you must infuse intelligence into all of your products, applications, services, and experiences.
Here's how AI algorithms and software are improving the quality and availability of healthcare services.
1. Optimization Of The Clinical Process
One of the most basic yet efficient use cases of artificial intelligence is to optimize the clinical process. Usually, when patients feel ill, they go to the doctor, who checks their body functionality, asks questions, and gives a prescription. AI assistants can now take charge of a large part of clinical and outpatient services, freeing up doctors' time to attend to more critical cases.
Ada: Is a health assistant that integrates  its technology with Amazon Alexa to improve the user experience. Ada becomes smarter as it gets familiar with the user's medical history. Ada also provides the option to contact a real doctor, besides generating a detailed symptom assessment report.
2. Personalized Experience
The assistant provides a personalized experience by using natural language processing and generation to provide a rich and fluid experience, and machine learning algorithms to create a complex map of the user's condition.
AiCure: Is the only clinically-validated and scalable platform to confirm medication ingestion on mobile devices. This helps patients with a personalized experience and ensures accurate data on a dose by dose basis. It has the potential to transform and streamline the clinical trial process.
3. Early Detection Of Diseases
The treatment and prevention of rare and dangerous diseases often depends on detecting the symptoms at the right time. Early diagnosis can result in complete cure. Conversely, a late or wrong diagnosis can have damaging or potentially fatal results.
Google's AI division, utilizes DeepMind's AI technology to analyze more than one million eye scans and find out the early warning signs of visual degeneration. Machine learning is expected to recognize those symptoms that even experienced doctors may miss.
4. Unlimited Competence
Human skills and experience are limited and hard-to-earn when it comes to examining images and samples and making reliable decisions. AI algorithms can quickly ingest millions of samples in short order and glean useful patterns. And unlike humans, they don't lose their edge with age. Several institutions and firms are investing on this scheme in developing healthcare solutions.
Your.MD: Is an AI-powered mobile app that provides basic healthcare. The chatbot asks users about their symptoms and provides easy-to-understand information about their medical conditions. The platform has a vast network of information that links symptoms to causes.
The assistant uses natural language processing  to provide a rich and fluid experience, and machine learning algorithms to create a complex map of the user's condition. These two collaborate to provide a personalized experience. Your.MD suggests steps and measures to remedy the illness, including warning users when they need to see a doctor.
5. Sustainable Future
With rising costs of treatment, ageing populations and doctor shortages, today's healthcare is not sustainable. The future of medicine will be innovative, patient centered, digital and sustainable. A healthier and more inhabitable future for societies depends on scaling the art of medicine which is being facilitated by AI.
Babylon: Currently provides video consultations with doctors. The AI-driven app receives and checks patient's symptoms against  its database. In addition to its database of papers and textbooks, the app also considers the individualized history and circumstances of the patient including family health history, medical records, daily habits, heart rate, cholesterol levels, allergies, and more.  Babylon examines hundreds of millions of combinations of symptoms and  offers appropriate pieces of advice.
There will be technical and ethical challenges that will certainly scatter our pathway forward—all of us in the health industry need to stay the course and continue to dream big about AI. We'll need to navigate carefully and thoughtfully to ensure the effectiveness of AI in healthcare. Fortunately, artificial intelligence can help the healthcare sector to overcome present and future challenges.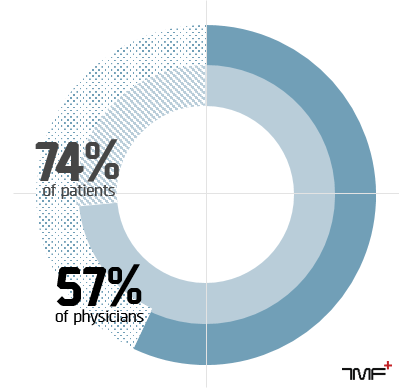 It is necessary to  digitize healthcare to ensure access to quality, affordable and outcome based care. Here are a few recommendations on how to go about it
Make devices and sensors that record health data.
Develop integrated systems that can store and analyze it, growing our understanding of disease and measuring physician performance.
Design smart algorithms to support decision-making, prescribe personalized treatment and ensure compliance with therapy.
Make access to someone's own health data a basic human right.
Protect health data and privacy of patients to avoid misuse of information.
Where will AI impact healthcare the most? Respondents said that the maximum impact would be around improved customer service (35%), operating efficiency (27%) and decision-making (22%). These could be considered as broad indicators of where investments in AI will be made for the industry as well as where we may see the first widely successful implementations of the emerging AI technology.