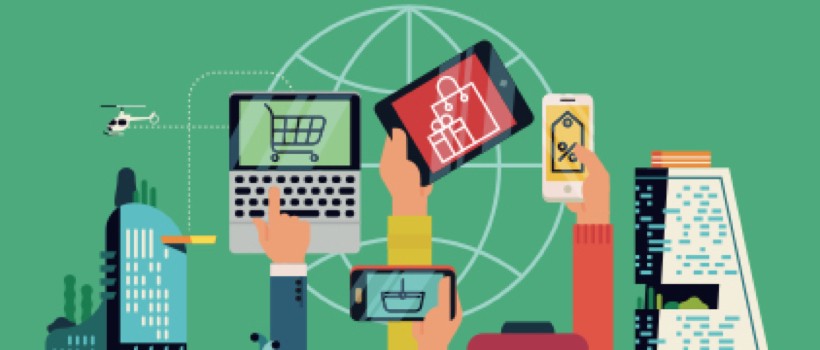 "90% of growth in the consumer products industry over the next decade will go to companies that engage more deeply with consumers."

-Simon Ellis predicts that, IDC analyst
There is so much research that shows customer engagement is a major differentiator of a winning enterprise. With big investments being made in customer engagement strategies, business leaders seek to create a relationship with their customers to enrich brand loyalty and awareness. As research says around 50% of customers are not willing to engage with the brand because of a bad experience. So, how are you planning to engage your customers more deeply in this digital era?
Your business entails a digital transformation in order to build strategies to engage evolving customers for your digital products. The transformation is huge and CIOs have to think about it end to end. This will help brands to individualize products or services as per the data collected and enhance the lifetime value with the customers while providing the customer with a seamless engaging experience with the omnichannel approach. This will also lead to automation, which means, all the communications that are taking place be it interacting with a customer or internal management process are done using advanced technologies. Technologies like virtual assistants or AI have already started engaging customers and delivering customer satisfaction in an outstanding manner According to Gartner, "by 2019 more than 10% of IT, staff in customer service department will be spending most of their time writing scripts for the bot."
In this digitally competitive world, survival is not the option anymore. Your business's success is built upon the potential to add more customers and retain the existing ones. Businesses are required to rapidly adapt to the diversified behavior of customers and win at every interaction they have with them.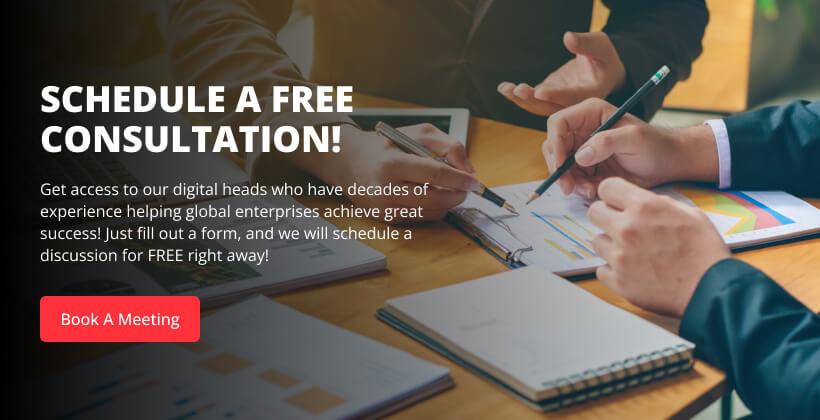 Digital native enterprises have acknowledged the power of digital transformation and new requirements of customer engagement strategies for their digital product. They are more focused on designing new digital experience for digitally enlightened customers.
According to the IDC MarketScape: Worldwide Digital Strategy Consulting Services for Digital Product Innovation 2016 Vendor Assessment, the demand for digital consulting services, particularly in support of enterprise product and service innovation is in "hyper-growth".

–Pwc
These 5 customer engagement strategies will help you spot the right approach or digital strategy for a successful digital product in the digital era.
Seamless Interaction Experiences
Customers demand more seamless interaction experiences as they have more options and platforms available to shop online. Websites, mobile apps or any other online interactions are more convenient, a customer will have more variety to choose from and compare the prices. As a digital product manager, you must ensure that with each interaction you deliver value and the interaction must be seamless.
A born-digital company like Google has introduced revolutionary email services that have offered users with a cloud storage to store and share any file without email attachment and can be accessed from any device. Therefore being a digital leader of an organization you must endorse every customer product being developed and design a framework for product development to deliver a seamlessly connected interaction round the clock with customers.
Test and Integrate
A great customer experience requires effectiveness, uniqueness and a human touch. As a digital product leader, product knowledge becomes more vital to offer a personalized and great experience. The enterprise must evolve the potential to rapidly lead new products or services by adding new features and functions covering multiple channels. Test among different sets of customers and integrate what works well. Instead of slowly developing the ideal new product or service and then making it available on all the channels to the customers. Any program initiated with this end goal in mind should cater to incorporate customer's behavior & feedback and include rapid modifications and implementation of new ideas.
Pull More Users First
The ultimate goal isn't to draw revenue from the digital products. To run a successful customer engagement strategy a digital manager must be able to gather users information that will further help them to refine their digital products. For example, how many apps get downloaded? How many active users? How much time is each user spending on the website or app? All these measures the success of digital products. Allow users to download the app for free, don't care about the revenues. Once you're able to collect customers data, you can watchdog users activities, figure out what features customers are liking and then start strategizing for monetization.
Data and Analytics
Data plays a key role when you are strategizing customer engagement for your digital products. However, you will be able to withdraw any conclusion if you're able to analyze the collected data accurately. The objective is to draw a dashboard that shows real-time data and based on the data, product manager take rational steps to develop a framework for customer engagement for digital products. Data helps an enterprise to forecast the future market and boost their revenue generations. The data can be used to upsell or cross-sell product or services to the customers. Hospitality industry exploits the customer data and analytics to offer personalized services such as their customers favorite in terms of food, facilities, preferences, etc.
Customize Global Marketing
The digital manager has to design their digital products or services for worldwide customers, as it's persona is not confined. Introducing your products or services to this digital world is not easy as we think. There are diversified behavior customers because cultures, languages, around the globe, differs universally. It becomes challenging for a product manager to cater and customize each product or service to customers at the individual level. These all things need to be kept in mind while framing customer engagement strategies for digital products. It is always better to have a basic technology first, research well, analyze the data and then personalize your digital product or services as per the market demand.
Essentially, if the customer engagement strategy for digital products is done right, the upshot is revolutionary innovation and business success. As per Mckinsey, "over the next three to five years, we see the product-management role continuing to evolve toward a deeper focus on data (without losing empathy for users) and a greater influence on non-product decisions."