To Perfect Your Digital Strategy Before Starting Digital Transformation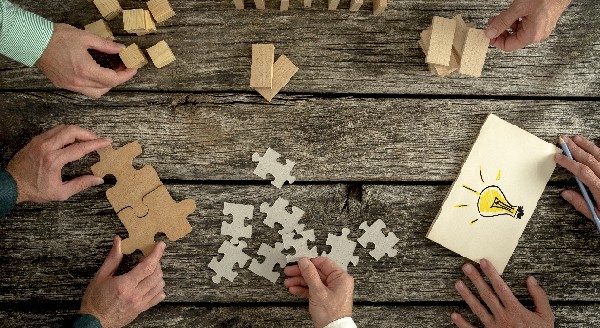 With a wave of digital technologies having a deep impact on customer behavior, productivity and more, digital transformation is critically important for businesses to remain competitive and relevant. However, organizations often make the mistake of initiating digital transformation without crafting a precise strategy. Numerous studies have shown, that formulation of a clear strategy is an essential first step. A Microsoft Asia Digital Transformation study shows that high 80% of businesses believe transforming to a digital business could lead to future growth. The MIT Sloan Management Review's study in 2015 indicates how only 15% of respondents at companies that have reached the preliminary stages of digital maturity (where digital has improved processes, talent engagement practices and the business model) claim to have a clear and coherent digital strategy.
Digital transformation is often initiated without a lot of clarity with regard to a company's capabilities or goals. Far too often, the problem is caused by well-meaning but technology-obsessed third-party partners that enterprises work with. When enterprises seek help from new players in the digital world, companies that are typically technology-driven, there is typically a rush to launch new things quickly. This seems exciting at first, but enterprises typically struggle to sustain this pace and also fail to benefit from it.
Having seen this happen way too many times, we'd like to dive in and recommend why getting your digital strategy right well before the digital transformation journey is so crucial:  
1. Digital success cannot be measured just by volume of technology deployed
Digital transformation is usually measured by the kind or the quantum of technology that is incorporated into the organization. Enterprises think that adding a suite of customer relationship software or a suite of engaging cloud mobile applications onto their existing customer support or accounting processes will help them cut their costs and make their processes more intelligent and growth-oriented. While that may be true in general, without a clear strategy and appropriate change management, such efforts are very likely to fail. As David Rogers suggests in his book, Digital Transformation Playbook: Rethink Your Business for the Digital Age there is need for emphasis on including customers, data, competition, value and innovation. Today, digital strategy services offer case studies as examples to show how a mindset shift helps businesses scale up rapidly.
2. Helps develop clear vision to set objectives, meet digital needs and execute them
Digital Strategy helps bridge the gap created by counter forces to growth and allows organizations to create a vision which focuses on growth and transformation. This process essentially begins by asking the core questions:  Why, What and How. A cross-functional strategic approach is key to answering these questions clearly, and formulate a strategy that fuels growth and transformation in an ever-evolving industry. Digital strategy, therefore, is not only the key to fuelling growth and transformation, but goes on to become the very DNA of the business on which all future innovations will happen and eventually they go on to become potential game changers.
An IDC survey shows how over 70% of digital transformation projects are standalone initiatives. Organizations that devise a clear strategy that suits their context stand to benefit from the adoption of digital technologies the most. Click To Tweet

3. Facilitates in Leveraging Technology That Lead to Effective Digital Results/Outcomes
Digital technology is transforming everything that it touches on its way. The characteristic features of convergence, collaboration and always on (replacing the on slow on-premise system) has helped in facilitating and driving results. Enterprises are able to better collaborate cross functionally, and are able to drive synergy with minimal ramp-up time on business initiatives which otherwise were tedious manual tasks. Digital transformation has ensured business are now keen to revamp and change their entire operating models and tweak their mindsets so as to be on par with their competitors and offer the best in class value to all. This has had a tremendous effect, and businesses have grown exponentially.  [x]cube LABS digital strategy and transformation roadmap services are used by organizations at the cutting edge of innovation and digitization.
At [x]cube LABS, we associate with large enterprises as end-to-end digital strategy partners. We help businesses identify and formulate precise digital strategy, create an innovation and transformation that focused on the short term as well as the long term, and defines a clear path to business transformation, maximizing competitive advantage. To learn more about why we prioritize strategy as the first step and to understand our unique digital-native enterprise framework, connect with us.