The insurance industry is usually associated with lengthy form-filling, elaborate questionnaires, time-consuming background checks, shortage of staff, and a cumbersome customer service. Global consumers trust the insurance industry less than they trust supermarkets, banks and car manufacturers, according to a new survey from Ernst & Young. With the limitless possibilities of innovation Artificial Intelligence now has to offer, insurance companies find themselves in the fray to win customers. And, like a phoenix rising from the ashes, insurance industry is adopting chatbots powered by Artificial Intelligence to stay in the game.
What's A Chatbot?
It is a software program that interacts with customers using voice or text, interpreting their queries using Artificial Intelligence. A chatbot is a smooth operator: efficient, consistent, tireless, and available 24X7. It can interface several customers at once without missing a beat. Today, a customer typically has to wait on the phone, or put several details together in an email to get the simplest of queries answered. But with chatbots, she can instead interact with the friendly neighbourhood bot which can resolve her queries in a split-second.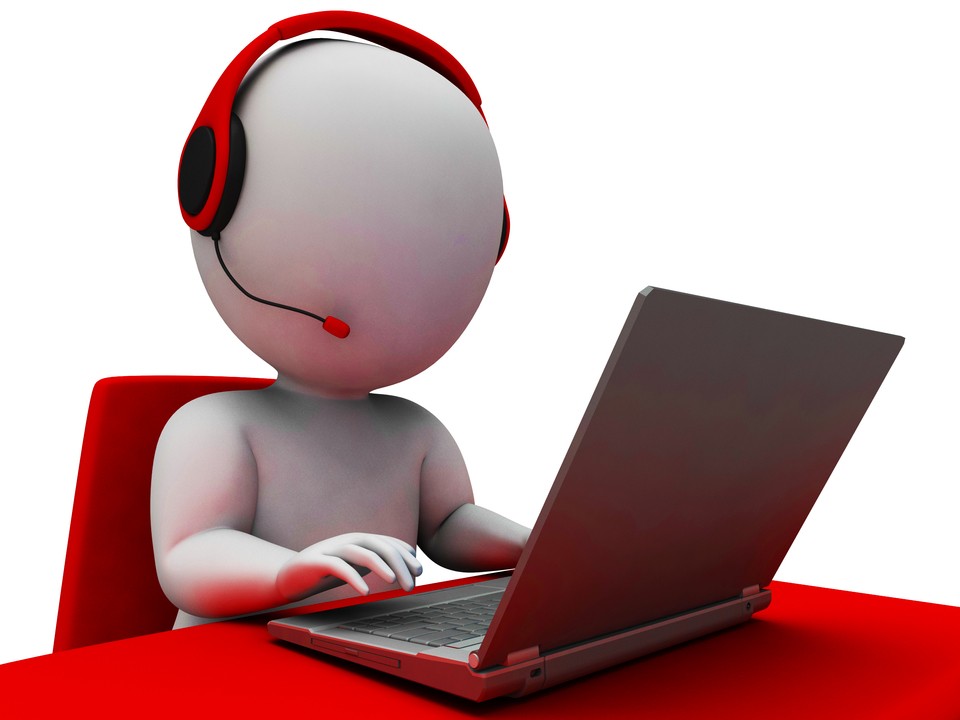 Picture Courtesy : Ingimage.com
How Are They Relevant To Insurance Companies?
Millennials make a big piece of the potential-customer-pie: According to a survey by Swiss Re, US consumers under age 44 are more than twice likely to buy life insurance on the internet than those over 65. And, since millennials are dependent on smartphone for everything from texting friends to buying financial products, it is in fact, best to reach them at places where they inhabit – their messaging apps. Recently, in an act that brings its users closer to companies through conversational commerce, Facebook has opened up its Messenger app to chatbots. Customers can now talk to a chatbot from their favourite messaging app.
Insurance companies involve repetitive, time-consuming, and lengthy questionnaires: Chatbots have a way of engaging customers by texting them little snippets in response to questions soliciting to-the-point answers. They avoid redundancy as they can quickly connect the dots of data they collect from the customer to arrive at the risk profile. Chatbot avatars have a way of making the conversation very personal and friendly, so the customer almost enjoys the experience.
Customers expect an on-going communication from insurance companies: According to a study by EY.com, customers of insurance companies world over want more frequent, meaningful and personalized communications. This is best facilitated by chatbots who can make conversations with the customer from time to time, ranging from wishing him on his birthday to arranging relevant assistance during accidents.
Customers find the fine print of insurance lengthy, arcane and almost intimidating: Chatbots help share the same information in digestible chunks and make insurance something easy to deal with. In turn, the insurance companies gain the trust from the customers.
How An Insurance Company Benefits Out Of Chatbots
Bringing in new customers: According to Forbes, 70% of people are now buying insurance on the phone. Each time a customer visits the website of the insurance company, the chatbot can talk with him about what he is looking for and make it exceedingly easy to position a relevant product. It can fetch a quote for what he is interested in with no time to lose. A virtual assistant doubling as an insurance agent simplifies the obscure aspects of insurance to a great extent.
In their marketing efforts: Chatbots have a way of engaging customers in a friendly way. They can be used to position relevant insurance products as a part of their ongoing conversation. Since chatbots can potentially reach an unlimited number of customers in one go, this means of communication slashes the marketing costs for insurance companies. That the customers are more likely to pay attention to a chatbot also implies more conversions. The exercise also reinforces a positive image of the brand in the customer's mind.
To process claims: Think of all the data that needs to be gathered, carried and submitted to an insurance agent. Chatbots make it a breeze to collate and process all the information. Lemonade Insurance Company has recently used its claims-bot to process a claim in just three seconds, with zero paperwork. It also used its algorithms to run a speedy fraud-detection check. Chatbots even facilitate the process by suggesting the fastest way to reach the insured.
For customer service: A chatbot answers customers questions in the simplest language possible. In case a chatbot is not able to interpret a customer's question using its algorithm, it can connect him to a customer service agent seamlessly. For the customer who has a ton of things on his mind, insurance is usually not at the top of the list. Moreover, he's likely to have home, travel, car, and health insurance and it takes time and effort to stay on top of them. To ensure that he doesn't miss payment of premium and go through the hassle of renewing his policy, chatbots can remind him in time. In fact, chatbots are so reliable that in case of impending storm, they offer advice about how to submit a claim. In so doing, imagine the reach a chatbot can have!
Insurance Companies, Don't Miss The Big Opportunity!
According to a report by PwC, "Social and technological trends, which shifted customer needs and expectations, are a source of opportunity for tech-savvy insurers. Those market players who have been taking action and adapting their offerings to changing client demands will at least maintain their market position."
Providing innovative solutions using Artificial Intelligence (AI) throws up a big opportunity for insurance companies that want to increase their market share by giving them competitive advantage. The corollary holds true, too: Insurance companies who will not take advantage technology will miss out on a customer base that is eager to get insured. So, companies need to take a deep and strategic approach to drastically change the their operational efficiencies. Those who automate customer-facing roles, underwriting and claims processing are likely to emerge as the market leaders. And those who use reliable algorithms to identify potential fraud will have better profit margins as they would be able to offer a more risk-aware underwriting.