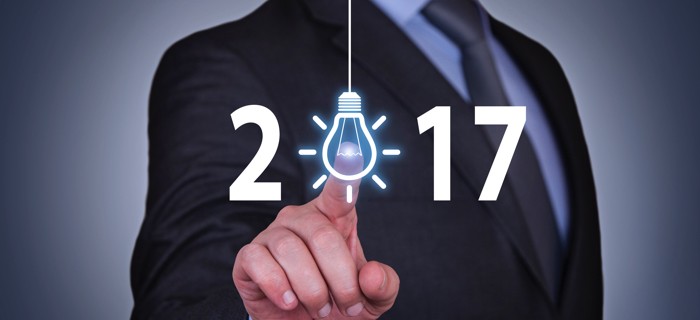 As we enter 2017, the world of technology is changing at a dizzying pace, offering consumers and businesses more innovations to choose and profit from. Here is a glimpse of what we can expect to see in 2017
In-Van Pizza Cooking
Zume Pizza is building robots that make your pizza in the van, on the way to your doorstep thereby effectively killing delivery time. Fresh and fast, just the way pizza should be.
Alexa In Hotels
Rooms in Wynn, Las Vegas are being equipped with Amazon Echo. So the next time you want to switch on the lights or crank up the air conditioning: Simply say "Alexa…"
HoverCrafts For Real
You've probably seen hovercrafts—the little boat + plane + helicopter machines that hover a few feet above the ground in a James Bond movie. In 2017, if you're living in the right place, you can buy your own personal hovercraft from Aerofex, an American company, and head out to the beach or the flat lands. How much cooler can transportation get?
Ultrahaptics
Huh? You're driving the latest Tesla with a fully digital, touch screen dashboard. You want to change the music track but you don't want to be distracted looking at the touch screen while driving. How do you do it? Enter the UK-based startup called Ultrahaptics. Ultrahaptics has developed technology that allows you to make a sign in the air to change your music track and you can actually "feel" the touch of a ridge on your finger, that lets you know that the track has indeed been changed. This amazing technology is expected to finally go commercial in 2017.
VR Test Drives
The next time you visit an Audi showroom looking to test drive their latest vehicle, instead of risking high-speed maneuvers on a busy thoroughfare, you're instead going to sit in a simulator and pop on the VR headset. You're going to feel all the controls for real, including the pit in the stomach as you do those curlies. Enjoy!
More And More Digital Assistants
The giants of tech—Google, Microsoft, and Apple—have all released their assistant technology toolkits. Pretty soon you're going to have a lot of apps integrated more directly with assistant technology. Which means, instead of opening an uber app and booking a cab, you're simply going to ask Google voice to do an Uber booking, and wait for it to happen, while you finish up your conference call.
Launch A Rocket Into Space Off The Web
The United Launch Alliance has put together a website, rocketbuilder.com where anyone can build a custom rocket, configure the payload, and schedule the launch of a rocket. So you can now go to Flipkart and get a packet of chips home delivered, or buy yourself an Atlas V "starting at $109 million only." Tell that to your grandpop.
There are of course many more exciting things that we're going to see using technologies like IoT, machine learning, block chain, Augmented reality and many others. Wish you a happy new year and enjoy the tinkering.