If there's one field where Reverse Innovation has been most influential and beneficial, it's the Healthcare industry. By reversing the entire process of innovation and taking it to a new level, this emerging trend is slowly-yet-steadily making its mark in the global health segment, more so when placed in the context of a developing nation.
If we look at the current global health scenario, the number of people who cannot afford healthcare far outweighs the number of people who can afford it. In terms of infrastructure, the facilities in hospitals in remote areas are quite poor which makes rural health care a distant dream. As much as philanthropists and promoters of public health aspire and strive for it, taking healthcare to different regions becomes difficult. Against this backdrop, let's now figure out how to use Reverse Innovation and take healthcare to the bottom of the pyramid.
Expensive, unaffordable health care
We live in a world where healthcare has become way too expensive as the costs of hospitalization keep skyrocketing. Added to that is the apathy of the government and the reduced support for patients who deserve economic assistance. Thanks to Obama Care Act, a few things are going to change in the USA and are set to make the lives of people without health insurance coverage better. Nevertheless, we're still a long way to go in terms of affordability when it comes to expensive health care.
In a world where every company – small or big – thinks of profits and increasing profit margins, it's unrealistic to assume that the healthcare organizations will display altruistic tendencies. It's only natural, then, that affordability and survival become huge issues for patients without insurance coverage.
Innovative monitoring system for critical care
Thanks to our innovative idea, creativity, and problem-solving ability, we have used the mobile platform effectively to come up with a viable solution and take healthcare to the bottom of the pyramid. And when we developed this mobile-based monitoring system, in collaboration with a leading US-based healthcare company, we realized how our innovation is going to change the lives of poor patients.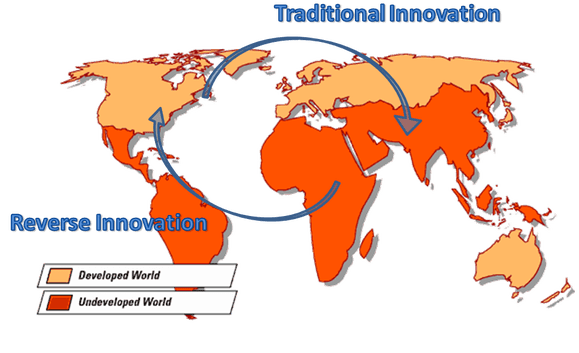 Currently being tested at a leading hospital in India, our unique solution makes it possible to convert every regular bed in a hospital or a healthcare center into an ICU. By doing away with the bulky monitoring systems that are now being used at hospitals for critical care, we're aiming at:
reduced capital expenditure for hospital
increased revenues
optimum utilization of resources
better care for critical patients
From 'Pay for Visit' to 'Pay for Outcome'
A regular hospital scenario involves the nurse going on manual rounds every 20-30 minutes to check the condition of the patient(s) in ICU, note down the vitals, administer medication, and alert the doctor if something wasn't right. But with this unique monitoring system, the nurse will now have all the essential data related to the vital signs of a critical patient displayed on her desktop monitor in real-time; if there's a deviation in the condition of the patient, it will get escalated to the nurse's workstation and s/he is alerted immediately.
The current model of hospitalization costs would mean:
The hospital gets paid when a patient visits it.
The hospital gets paid again when a surgery is done.
But if there's a recurrence of symptoms after patients get discharged, hospitals face penalization. So it's in the best interests of the hospitals to make optimum utilization of all available resources and ensure that patients walk out of the hospital in good health. Healthcare organizations are increasingly moving away from the current revenue model of 'Pay for Visit' and embracing the 'Pay for Outcome' model. So, implementing a low-cost solution like this will certainly make it beneficial to poor patients, and highly useful for hospitals to avoid penalties, besides making a phenomenal positive impact on the healthcare sector.