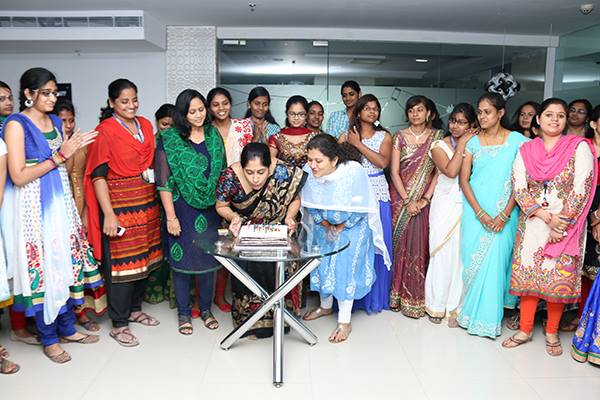 Gender equality is one of the core values of PurpleTalk and with its women employee-friendly policies, it is certainly something that the organization considers to be of paramount importance. Though we believe in treating women like queens through the year, we don't let go of any opportunity to make them feel like one. So, like every year, this year's Women's Day celebrations held on March 09, 2015, happened to be a grand affair.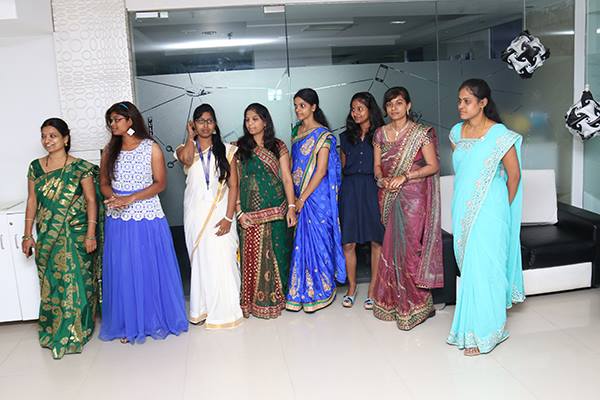 The excitement in the air could be felt through the day and the super-charged atmosphere peaked by evening. The celebrations started around 5 p.m. with a cake-cutting ceremony where women took to the centre stage. At PurpleTalk, March 9th happened to be a celebration of womanhood and a dedication to women employees of the organization whose enthusiastic participation made it a phenomenal success.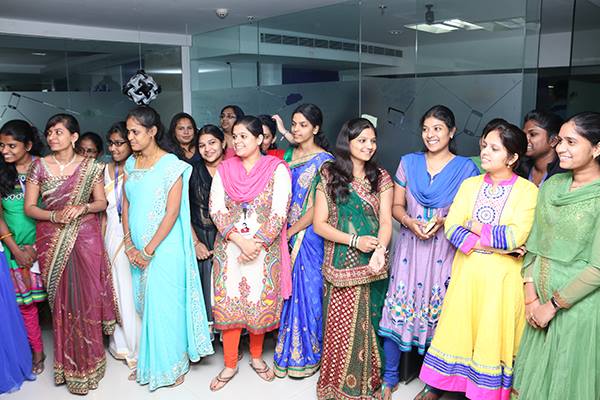 The highlight of the evening was the 'Best Dressed Woman' Contest where around 5 women employees were adjudged the 'best dressed' and received cash prize from the CEO. A lot of women employees expressed their happiness and shared their experiences of being a part of an organization where they are given equal opportunities.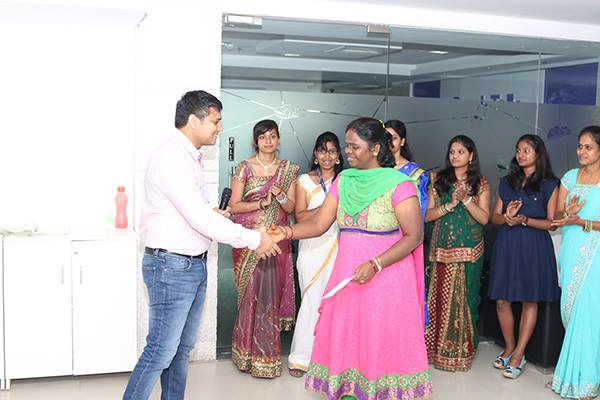 Our CEO Bharath Lingam encouraged women employees to make best use of opportunities that help them take up more challenging roles, and expressed his hope to see some of them in leadership roles as well.