All Hallows' Eve, also known as All Saints' Eve and commonly, Halloween, has long become an integral part of popular culture in the west. The tradition of trick or treat, cosplay, decorating places with jack-o'-lanterns and other props are what this day is all about. Gradually, Halloween is becoming a global phenomenon which is welcomed for the fun quotient it adds to our lives. When Halloween came calling this year, PurpleTalk was ready and in my experience, it easily was the best observation of the festival so far.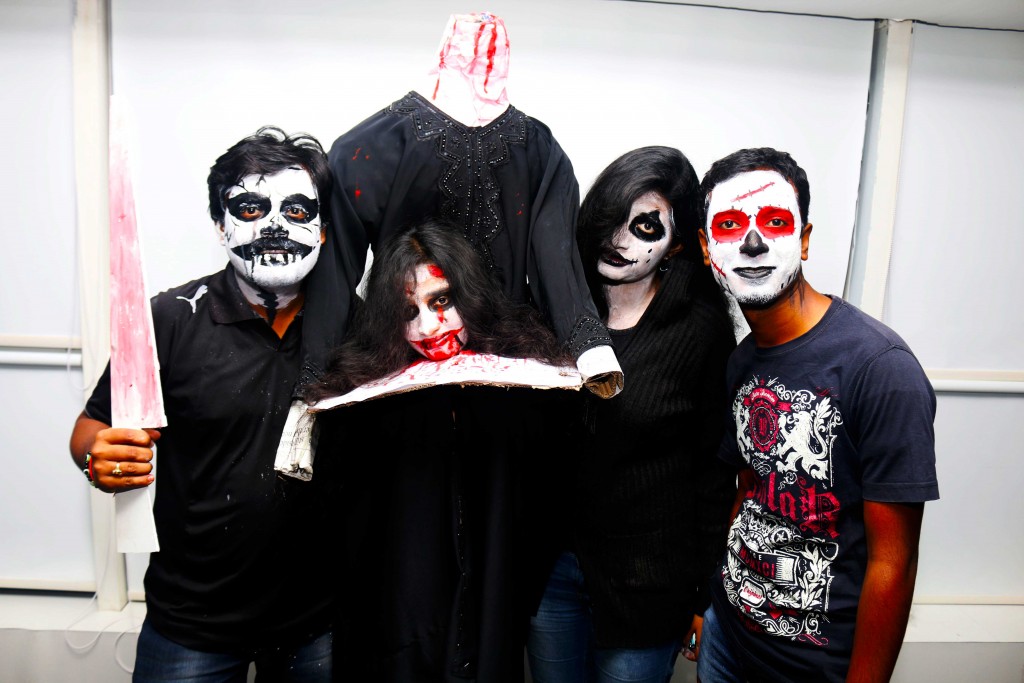 The festive ambience was in the air a few days prior as we were notified of it. A day before Halloween, two ghouls paid us a surprise visit. They went around announcing the festival, getting everyone's attention and spreading the excitement. When the day arrived, PurpleTalkies were decked up as anything but saints. Hollywood characters, monsters from horror movies and popular sc-fi lifeforms overran the floors. Teams were formed according to departments or projects. Each team was asked to choose a theme and dress up accordingly. The promise of unlimited fun and exciting prizes saw the teams give us their best. Some of the prominent themes included Batman movies, Zombies, Mummies and Vampires.
The celebrations moved into top gear as judges went around in the evening inspecting the teams and interacting with them about their choice of themes. Artists got busy painting faces and before long, familiar looks transformed remarkably as creativity unfolded. The evening was crowned in style as all the participants gathered in the eleven floor for group photos.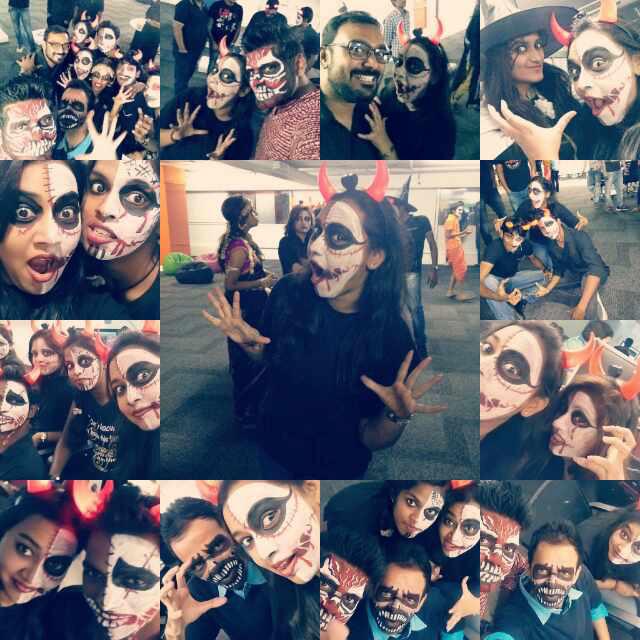 All Hallows' Eve was thus appropriately hallowed! Here's looking forward to the next event.