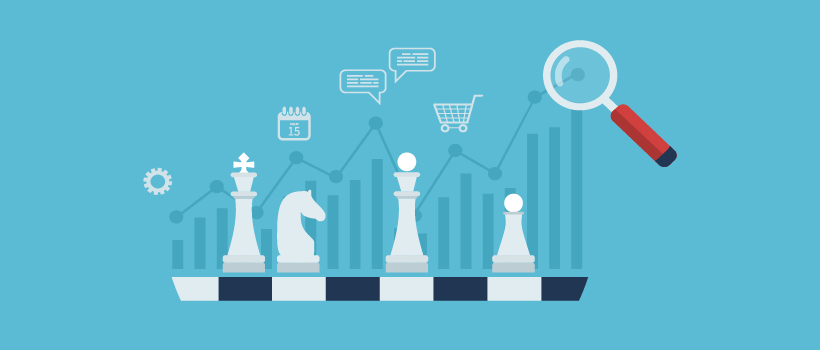 The Digital Age has brought with it a host of technological advancements. Building an enterprise digital strategy will immensely contribute to the growth of an organization and its people. Inducing new technology and tools in your enterprise, could boost productivity, sales, and help you make better, faster choices. However, having every employee on board is a hurdle. In order to increase participation and adoption, employees need the right encouragement which drives them to accept the change and become a part to move ahead. "Buy-in is critical to making any large organizational change happen. Unless you win support for your ideas, from people at all levels of your organization, big ideas never seem to take hold or have the impact you want. Research has shown that 70% of all organizational change efforts fail, and one reason for this is executives simply don't get enough buy-in, from enough people, for their initiatives and ideas." (Buy-In Prof. John Kotter, Harvard Business School)
Formulate a User-Friendly Vision
Before presenting the problem to bring everyone on board, how you go about identifying it, is the real issue. As Kotter states, "People aren't going to consider anything (read as Change /Strategy/Plan) until they are convinced there is a problem that truly needs to be addressed." Upon discussing the issue, it needs to be backed extensively with examples and a solution must be proposed. The next thing to do is to provide detailed reasoning to the concerned as to how you reached your conclusion for a buy-in by all and drive the core message of what's in it for them. For a real buy-in to happen and for everyone to feel included, at least some element of co-creation is needed. It encourages discussion, debate, and allows everyone to feel even more engaged with the end result.
Critical Feedback – "Invite the Lions" Bring in a Fresh Perspective
It is extremely important to expose the idea and acknowledge the external criticism associated with it. If there are no opinions, objections or emotions, it normally indicates that your idea is not good enough or they simply don't care. This will make it very difficult to get their help when you have to actually execute your idea. But when there is a disagreement, it shakes people up and ensures that they pay serious attention. This is your moment to give it all and to state why your idea really is relevant. Thereafter, plan your explanation to win the audience over and get their unequivocal commitment to implementing the solution.
While this stage involves productive advocacy, the implicit meaning is that while you see the situation from a limited perspective, you do acknowledge that there are other ways of making sense on what is happening around. Therefore, this suggests that you should practice productive inquiry which is a method of engagement with yourself and others. This will help you secure the ultimate goal of mutual understanding for the greater benefit of all.
Leverage Feedback for Goal Accomplishment
Now that you've established trust and let others know that their ideas are being heard and respected, you can use their feedback to develop your original idea and include them as key players in the process. By conveying that you are on the same team, you are not forcing your idea; rather you are trying to work together for the benefit of the organization as a whole.
Keep Your Communication Channels Flowing
Communication has never been a one-way process, and it makes absolute sense to keep the channel flowing and include everyone as part of the solution. It is an established fact that those who ask for advice are considered to be more credible and not the other way round. "In the early stages of the launch, focus on getting a network of champions fully invested in the new technology, so they can coach others on how to use the tools to their benefit," says Bonnet.  With more and varied input, you would get valuable guidance and be precise with your solution, which would help to develop a better understanding and keep your ideas on the right path. As Mankins emphasizes, It's most important not that early adopters adopt, but that influencers adopt.
Upskilling- Customize Training
As experience and interest in digital technology vary widely among employees, the intended training efforts should consider those differences. While some employees might like to take an online training session; others could require a bit more handholding and support in the form of a one-on-one coach. It would be prudent to ask the team members as to what kind of training they are interested in and most comfortable with. Empathize and lead by example, and most importantly highlight the investment of time in learning a new system to overcome the challenges you all are facing.
With so many highly publicized digital transformation efforts currently in progress around the world, company boards and directors still need a proof of value for major decisions. It is desirable to place your company's potential transformation in the context of the larger marketplace, showcasing how your changes can help reposition and improve reputation with regards to competitors and target audiences. This makes it imperative that the results of your digital transformation efforts show that its achievements or shortcomings will be fully understood after buy-in and approval.