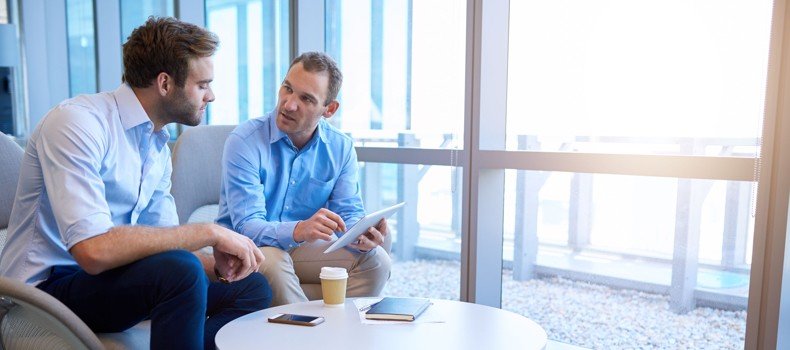 Information technology management doesn't just include data processing anymore. According to Gartner's annual global survey of CIOs 2018, with data collected from over 3000 respondents, the role has been changing rapidly for the past couple of years, from simply handling company data to coming up with strategies to introduce new and upcoming technology in an organization. CIOs are also equally liable for generating revenues for the company. The responsibilities have increased significantly, and–in all likeliness–they'll only keep growing in the future.
So, as a CIO, what should one be looking out for?
Updates On New Technology
Well, for starters, since there are no limits to where technology can reach and what it can achieve, they need to keep their eyes and ears open at all times. New innovations are cropping up constantly from different corners of the world, and the rate at which they're being infused into our daily lives is noteworthy. In order to innovate something for one's own company, they'll need to know everything about existing technology and digital business strategies that can be made use of.
According to Gartner's survey, the technologies that would be the most challenging to integrate into the organization are the Internet of Things (IoT) and Artificial Intelligence (AI).
Impact Of Technology On Business And Revenues
New age CIOs are also finding themselves becoming a part of the business side of the organization, with many added responsibilities on their shoulders. Technology has a direct impact on the sales of a product, which makes the CIO an equal contributor to the marketing department of that company. Marketers are constantly looking for innovative ways to attract clients and hold their attention long enough to ensure their brands are easily recognized the next time customers come across it.
Traditional approaches have mostly been overused, and there's a limit to what can be achieved with its help. This is where the I.T department needs to come in and take over. Designing new ways of interaction, which can cater to customers' lack of patience for advertisements would require the advent of better technology. This in turn also means that CIOs today need to have a business background to take on these challenges.
Digital Solutions That Are Cost Effective
A lot of companies are also focusing on the cost-cutting aspects of utilizing new technology. Systems that not only handle various processes with ease but also do so at a minimal cost is what all businesses aspire to have. This is why the digital culture has been witnessing changes at such an exponential speed. CIOs now have to take over the added responsibility of coming up with new business strategies that can combine technology and their work, effectively.
New Challenges In Cybersecurity
Improved cybersecurity has become mandatory in today's business and improving security isn't a one-time affair. According to Gartner's survey, 95% of CIOs interviewed, were of the opinion that threats to cybersecurity would influence their organizations in a major way.
New ways of breaching security are being developed at an alarming rate and it is their responsibility to ensure that everyone working in the I.T department is always one step ahead of the game. Scheduling periodic training sessions is a must because protecting sensitive data is at the topmost on any business'  priority list.
Shift In Culture From Traditional To Digital
It isn't just the I.T department that would benefit from sessions on digital security. Everyone working in the company needs to be educated on the importance of practicing secure ways of handling data. However, habits formed are hard to change. Nobody can expect employees to wake up one fine day and start following these rules like they have been used to them since the day they joined the company.
To witness a more permanent change, the entire work-culture of the organization needs to be transformed. Therefore, the CIO would have to start making changes right at the top, integrating them into the existing vision and mission statements of the company and thus re-arranging both the short-term and long-term objectives.
In short, management and leadership skills will become a prerequisite.
New C-level executive roles have started emerging from the once 'single- responsibility' position. Many companies have adapted to these changes, separating analytics from a digital breakthrough. While data scientists work on the former, the latter falls under the authority of Chief Digital Officers. Even though duties of CDOs and CIOs may sometimes overlap, the CIO would mainly be tasked with overseeing their work and analyzing business implications.
Today, modifying one's outlook on what is needed to remain relevant is vital otherwise professionals risk falling behind. The faster one is able to roll with the punches, the more invaluable their contributions will be regarded by the company.