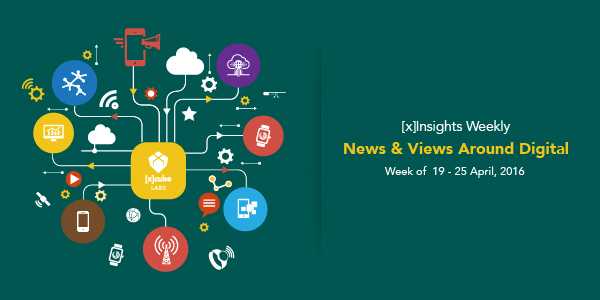 6 Steps In The Road To Digital Transformation
In the digital world, companies are stuck with the choice between scale and survival. They are not only challenged by upstart ideas and sophisticated customers, but also with the processes that made them enterprises. Brian Solis for Direct Marketing News highlights the six stages of digital transformation mapping out the journey to reinvention. Read More
5 Steps For Enterprises To Break The Barriers And Go Fully Digital
Customers today are more influential than ever before and they expect speed. Transforming your systems and walking the path of digital transformation has to be involved with strategies and long term goals. Oliver Jaeger for CMSWire discusses the 5 major steps for digital agility and showcases what is standing between the enterprises and digital transformation. Read More
Building A Winning Digital Transformation Strategy
Digital transformation involves strategy and planning at an extremely large level. Many companies find it difficult to respond to the market pressure and end up with short-term plans with insufficient returns in hand. Jeff Foley for CMSWire defines how to set up the appropriate plan for your enterprise and get the upper hand in the market. Read more.
Simplifying IT To Accelerate Digital Transformation
Traditional companies need to turn agile, flexible and efficient to compete in the market today. Digital technologies increase the need to adapt ever more quickly to disruptive new applications and services. Michael Grebe, Sabine Döschl, Christian N. Schmid, and Jonathan Koopmans for bcg perspectives simplify doubts to integrate digital disruption in organisations. Read More
How To Leverage Social Analytics To Track Your Digital Transformation?
Social media is a powerful tool today. There is no shortage for free or paid analytics tools to monitor customer interactions today. With so much buzz around always, social media has already become the big thing. Laurence Lock Lee, co-founder and chief scientist at Swoop Analytics , writes for CMSWire and provides insights on how to track your digital transformation through social analytics. Read More