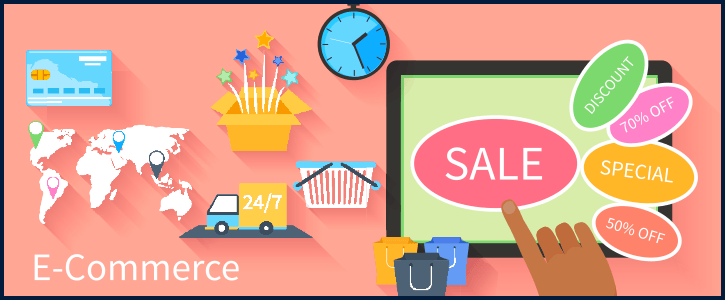 Technology has transformed retail business. Starting with web, mobile websites and now shopping apps- retail industry today has a completely different look. The adoption of mobile apps in retail has not only brought convenience, speed and cost-effectiveness to customers but has also given critical tools to retailers to granularly segment their audience, find the right channel to target them, understand their needs and expectations and personalize experiences.
Tools like predictive mobile analytics have empowered retailers to behaviorally target shoppers, engage with them at right moments in the buying journey and influence their decision. From customer feedback, buying history to transactional data- data and analytics tools are arming today's online retailers with valuable actionable insights.
Here are 3 game changing benefits of predictive analytics for mobile apps
1. Product recommendation
Predictive mobile analytics can not only influence first sale but can also trigger upsell/cross sell through recommendation engines by helping you handpick products for your customers. The recommendation tools analyses customer buying pattern, browsing history and other criteria to recommend products that are best suited to his interest/purchasing power etc.
2. Customer Engagement
Understanding customers is key to effective promotion and engagement. Predictive analytics provides you with critical insights on customer tastes, preferences, buying history, price sensitivity etc., that can help you engage with your buyers effectively and influence their buying decisions. For mobile apps, it can help you design effective engagement strategy to trigger more app usage, personalize experiences and thereby boost sales.
3. Customer Feedback
Today's business is more about listening to your customer than telling about yourself. Powerful analytics tools can help you analyze mountains of data from multiple touch points- social media, forums, websites etc., to to glean precise insights and give you an accurate idea on your customer's engagement with your brand and business.
The applications of predictive mobile analytics is not just limited to customer-facing side apps but also encompasses internal apps for store operations, merchandising, supply chain etc. From giving you real-time data on stock availability, shelves occupancy, product positioning, stock movements- predictive analytics will help you take critical business decisions on time, pushing sales and saving a lot of dollars.