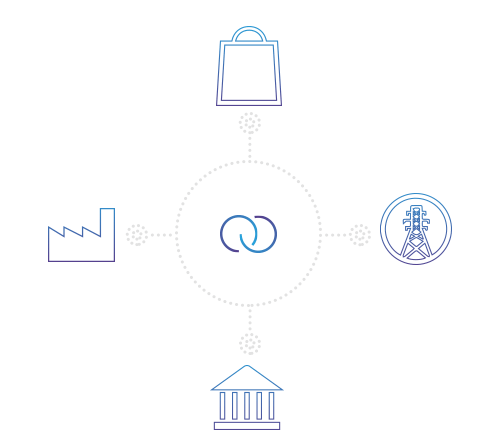 From childhood we have come across cartoons and shows that depict a future that is quite tech savvy and machine dependent. Most of us might have given some incredulous looks, brushed it off and taken it on a stride — after all, they were fictitious. But how fictitious would one consider the world now for the technological advancement it stands at? No denying it, we are warped and entirely engulfed by the supremacy of the net.
Predicted to be at the Cusp of a fourth industrial revolution, we are far more advanced in the information age than when it started, and have delved deeper into the Big Data age. So what is that crucial factor that has brought about the avalanche of developments in the past few years that has set into action the Connected World?
The internet of things, famously known as "IoT" in the past few years, has almost achieved a biblical status. Such is the fervor and reverence with which the avid digital world foresees it. So what has IoT achieved that we say a connected world is not so far away? First, let's get a good grip on the core concept. The popular definition is "The Internet of Things (IoT) is a computing concept that describes a future where everyday physical objects will be connected to the Internet and be able to identify themselves to other devices". Sounds like a feat, right? Not really.
Let's picture a few scenarios 25 years down the lane:
You're travelling to a new country for your vacation and you realize you have left your passports at home; but that's okay! All your healthcare and citizen records are in a database open and accessible to the airport authorities… and voila, check in and your flight takes off.
A person with no ID card on him has a panic attack and falls unconscious. Oh and yes you are the doctor on board, but with no medical history how would you be able to treat the patient? But it's the connected world, and it's just a touch away – now with all the medical history and details of his syndrome known, you give the right treatment and become the hero.
Your patient checks in with a chronic syndrome and wants only you to treat him. Why not, thanks to Connected World, you treat the patient all along your journey. Vacation still isn't disrupted. It's a connected flight system and your first flight lands late – but you have no hassle of booking another flight, your smart devices – all connected to each other and in sync with your schedule – have already booked a connecting flight and with no waiting period. We can elaborate with any number of example scenarios, but the focus here is to say that the world that we are going to enter is smart and intelligent in every way; led by the innovation of the net, the connected world is an inevitable and most anticipated era.
Let's look at a few things that have made headway into this phenomenon. Starting with healthcare, IoT has made the current netizens more health conscious. Not only can we now keep a check of our health but also keep an eye on our dear ones and their health. Start-ups like 2mpower health, Ducere Technologies, Diabeto MedTech India have empowered themselves with the IoT and have taken their enterprises and customers' health to the next level. Diabeto, for example, has created a wireless device that reads and stores blood sugar readings with the help of the Bluetooth technology. This enables the transfer of glucose readings from a glucometer into a mobile device and displays & stores the information on a cloud server. The information is then sent to a smartphone app to be shared with the doctor, hence eliminating the need for a physical visit to the hospital.
Another of those mind-blowing innovations is a product with alter egos. Working on the concept of "hyperlinking the physical world" with the aim of making physical products smarter by connecting them to the web, Linqs has worked on creating digital identities of physical products, what the founder calls "Alter Ego". The start-up venture "Linqs" has a platform to build a host of micro web services for things It provides a unique identity (ID) to every object and from the object ID serves a Web Service tailored for the user's context.
Starting with digital business cards, the company hopes to go a long way and innovate more along with the growth spurt of technology. And we have more such innovations and products as a result of IoT that has helped evolve many start-ups. That doesn't mean that the Giants in the enterprise are behind. Take, for instance, GE implementing IoT in Industrial field. GE's aircraft engine maintenance business, born out of its jet engine business has moved into preventing maintenance on the whole by expanding and automating aircraft fleet optimization.
Road transport solutions provider Michelin Solutions is one such company that has built a high-tech, high-touch Industrial IoT system to reduce fuel consumption in its client's truck fleets by including sensors inside the vehicles that collect data on consumption, temperature, speed and location which is then transmitted to a cloud service. Michelin Solutions, after analyzing the data, makes recommendations to fleet managers on lesser consumption.
With many such innovations in various fields ranging from industrial to daily consumer needs, we are inching quite progressively towards a connected world that holds ample opportunities. Be it the first world nations or the third world nations, everyone has had a taste of the future and many initiatives have been taken by the nations to put their country in the forefront of technological advancement.
Not everything, of course, is a rosy picture. With more open information sharing comes the eternal issue of security. With work proceeding in that direction as well to make the IoT more secure, we can conclude with a positive note that the future not only would be more connected but more secure than it is now, provided the net neutrality is not hindered.