On February 11, this year, popular airline Virgin Atlantic unveiled a pilot project wherein the concierge staff will be using Google Glass and other wearable devices to deliver personalized customer services to its Upper Class passengers. As passengers step out of their limousines at Heathrow's T3 terminal, they will be greeted by their name and the check-in process will be initiated by the staff. As the check-in process undergoes, Google glass wearing Virgin staff will update passengers on real-time flight status, weather and other relevant information of their destination. In future, Virgin plans to use the technology to further personalize the services to include dietary and refreshment preferences of its passengers. The company intends to understand the impact of wearables on customer services and their overall business ahead of a wider roll-out in future.
While this may be pathbreaking for the airline industry but clearly not an exception for businesses. Many enterprises cutting across sectors and geographies are looking at wearable tech as a change agent that can trigger the next generation of innovation. Like the internet and mobile revolution of the past decades, wearable technology and gadget are poised to change how businesses interact with their people, products and processes.
2014 is touted to be the year of wearable technology. However, as the world gets readies to embrace wearables, it is important to understand the technology and its implication for businesses. This article explores wearable technology in detail, understands its business potential, looks at the multiple challenges faced by businesses, talks about wearable technology applications across industries and gets you views from leading experts and practitioners.
The Shift…
Wearable technology has moved beyond sci-fi movies, military tools and is all set to become consumer technology of the future. Already there are number of wearable devices that are in use, both in personal life as well as in businesses. Take for example FitBit, a wristband that can be worn by the users. The device tracks steps, distance and calories burned during the day while at night helps the user track his sleep quality in addition to waking him up in the morning. In a Tesco distribution centre in Ireland, workers wear armbands that tracks the goods they are carrying and inputs the details into to the system. A band communicates to the wearer about his work-allocation, predicts the completion time of each task based on his history and calculates his movements. A display in the band provides an overview of complete and incomplete tasks to the worker.
The adoption of wearables in enterprises is spreading across all sectors, from the early adopters healthcare industry, sports, manufacturing to even gaming and entertainment. ABI Research predicts the market for wearables in sports and health industry alone to grow to nearly 170 million devices by 2017, an annual growth rate of 41%.
Clearly, what was imagination a few years back is now becoming a reality. And, in the next few years, wearables will take the world by storm.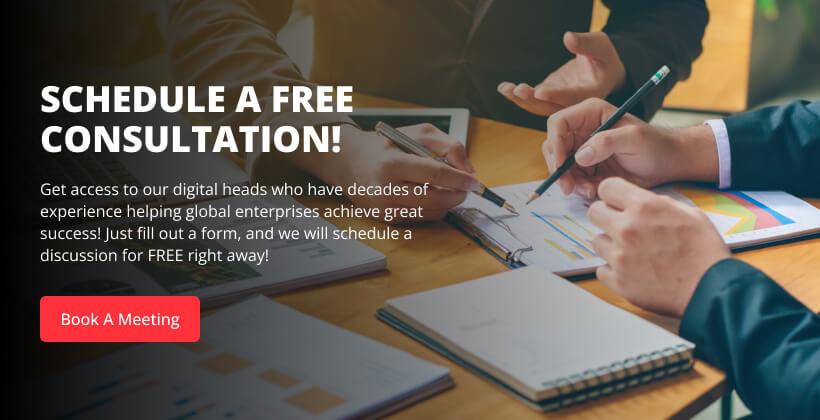 What's driving the change…
A perfect mix of innovation in technology, changes in lifestyles and a desire to be connected all the time is creating the platform for wearables to become mainstream and play a larger role in personal and professional lives. The massive proliferation of smartphones is one of the key drivers behind the surge in wearable devices and application. Smartphones are becoming enablers and a hub for most of the wearable apps. according to BusinessInsider, There are more than 250 million installed mobile operating systems that can support wearable technology. With Google, Apple, Microsoft and other market leaders pushing for the technology by making significant investments in R&D is also helping wearable technology get higher attention. Further, technology is getting sophisticated as we see improved hardware with powerful , precision-rich sensors and long-life batteries. By 2020, batteries are expected to be 2.2 times more powerful than the current available ones. And, beyond technology and markets, it is the changes in our lifestyles and the natural desire to be connected, updated with real-time information flow which is what making a strong case for wearable technology to get integrated with the broader ecosystem of connected technologies.
Wearable applications across sectors
Smart watches, glasses, fitness devices and smart clothes; wearables are spreading their wings, opening up new possibilities and are driving the innovation in the industry. Let's look at a few wearable applications across the sectors-
Healthcare & Fitness: The healthcare and fitness industry is one of the early and most enthusiastic adopters of the wearable technology. From measuring cardio performance and heart rates of athletes to measuring vital signs of a patient and communicating it through mobile and web-based applications, wearable devices in the industry has shown lots of possibilities. The technology can help the healthcare industry address some of its critical challenges through remote access to quality healthcare, optimized utilization of medical resources, reduced healthcare costs and can significantly impact treatment outcomes.
'The wearable band market is really about the consumerization of health.There will be exciting innovations that disrupt the medical industry this year, and with the increased awareness about personal wellbeing they will bring to users, having a computer on your wrist will become increasingly common.'
-Canalys Analyst Daniel Matte.
Manufacturing: In the industrial manufacturing sector, smart glasses, sensors and bands are being used to help workers communicate, access information and to input data to the information systems. Wearables are being used to help workers get task allocation, time-management and get feedback on their activities. In accident prone zones, sensors and bands are being used to monitor a worker's alertness, heart rates and stress levels etc., to reduce accidents and speed-up incident management. Moreover, gloves that change colors in the presence of toxics and clothes that can heat or cool depending upon the environments are also being experimented with.
Christian Stammel, CEO and founder of Wearable Technologies, in a recent interview with IMT, listed a range of potential industrial applications for wearable technology, many of which are in development or already available for purchase:
Processes where workers need both hands
High-risk operations
Processes requiring high precision
Physically and/or emotionally tiring jobs
Remote monitoring and management
Hazardous material detection
Security profiling
Identity recognition
Tracking solutions
Banking: Spain's Banco Sabadell has created an app for Google Glass that guides customers to the nearest ATM, provides them with account information and supports 24/7 video conferencing for customer services. The bank is also planning a check deposit app and is also considering adding more of its services to the wearable app. Experts say there is huge potential for wearable banking apps and devices in the industry with people demanding on-the-move access to various services.
"More related to the experience with this first app for a wearable device, we visualize that it will be important how these devices will change how we use services, for example giving access to customer support by a more natural (using just voice) and convenient way. (Imagine customer support, seeing the same screen as your customer without any additional software). It also will enable something like "talking" to machines. It begins to seem possible to say to an ATM, wearing a Google Glass, 'Please, Give me money.' (Likely in future releases Google Glass will allow iris-secure identification, etc. There are numerous opportunities!)"
-Xavier Marin, Digital Services Strategy at Banco Sabadell
Source- bankinnovation.net
Financial Services: Fidelity has developed an app for Google Glass that uses the innovative user interface of the Google wearable to offer functionality to investors like watching market news, getting updates on stock prices and generate market quotes from a company's logo. The app uses pioneering concept of voice-command login to give access to the users account. Similarly, wearable devices can also help financial professionals to keep track of market movements even when they are away from their terminals.
"[A finance firm] is looking to use the ring for real-time data for finance professionals because you can't be in front of your terminal 24 hours a day. But there are certain stocks and indicators they have to always monitor. By having something very personal on your body, like wearable technology, 24 hours a day, they can, for example, get information about whether a stock is going up or down.

-Adrian David Cheok, professor of pervasive computing at City University London
Source-Computerweekly
Travel: SITA Lab has developed an app named SWIFT Boarding that uses the smart headgear's built-in camera as a scanner and the heads-up display. The app enables agents in the boarding area to scan and verify boarding pass and passport simultaneously wearing smart glasses. The agents hold the documents side by side while the app matches the two to ensure they belong to the same person. Further, smart glasses and watches can be used to provide flight, booking, weather and other related information to the travelers.
Jim Peters, Chief Technology Officer, SITA, speaking at the Europe Aviation ICT Forum in Vienna, said: "Wearable devices like Google Glass offer new opportunities to mobilize staff, keeping their hands free, while keeping them connected to the traditional check-in and reservation systems. Interaction can be via video analysis of what a staff member is looking at, like a boarding pass or bag tag, or voice recognition, or a combination of both."

Entertainment: Philips has developed an Emotions Jacket that promises to take cinematic experience to next levels. The Jackets use sense of touch to help viewers feel the emotions of the character on-screen and makes them a part of on-screen action. In gaming, wearable tech promises to further push the virtual reality concept to make gaming more immersive. There are games developed for Google Glass that can use head movements, voice commands and taps to play the game.
"The entertainment aspect of (wearable) technology is what's going to drive this. When people see it in their cars, and when they see all the fun things they can do with it, I think then (wearable technology) will really transcend into a must-have for other problems out there."
-Patrick Bertagna, president, CEO and founder of GTX Corp.
Retail: Wearable applications can help retailers connect with their customer and deliver personalized experiences. Much better than what mobile phones currently do. Apps for smart glasses and watches can help customers create shopping lists and access it on the glass. Retailers can use apps for targeted advertising and precision marketing, right at the buying point, as ads can be displayed on the screen based on the past and current buying behavior of the customers. The apps can further be used to guide shoppers to the retailers, provide them with product and pricing information.
"Wearable technology has been identified as a potential driving force for the high street's renaissance. With this technology, margins can be preserved and conversion optimized by offering the right offer to the right customer at the right time in a personalized way. Consumers will choose to adopt the technology if and when retailers clearly articulate the benefits for them."

-Eric Abensur, group CEO of Venda
The Challenges
While wearable technology is continuing its progress in the enterprises and is set to take centre stage as a business technology in the future, there are several challenges that needs to be addressed.
Battery: Just as in mobile in the early days, battery size and power is a major limiting factor for the wearables. While there are expectations that by 2020, technology advancements will make battery 2X powerful than what they are today, there are still concerns for battery size which can impact the weight of wearables and hence wearability.
User Interface: Currently, being in the experimental stages, wearable devices don't have standard user interfaces which may prevent users from comprehending data emanating from various devices.
Data security: The enterprise use of wearables will involve transfer of data and other critical corporate information among devices. This will require a robust security mechanism that not only protects data but also empowers enterprise to wipe-off data in case of unauthorized access and missing or theft of devices.

Privacy:

User privacy is a major concern as mobile devices and apps have shown. With wearable applications able to capturing many sensitive data bio-metrics, patient vitals and shopping history etc., manufacturers have to battle out the privacy issue.
Wearable devices and apps bring similar challenges to enterprises what smartphones and Tablets brought in their early days. And therefore, if wearable technology has to become an enterprise technology, manufacturers and developers need to quickly address the challenges to earn the trust of the businesses and push its usage.
Its just the beginning…
Who would have believed, a few decades back, if we were to tell him that there will be a device which can allow you to talk, listen to music, shoot pics, work, play games and so on. And that too wirelessly anywhere, anytime. The same is true for wearable tech. We are in the forefront of another technology revolution that will transform the way we connect, communicate and work. Wearables will encompass everything around us. Enterprises must get ready to embrace the change.