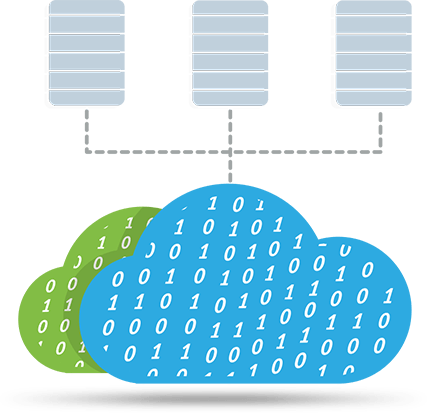 The adoption of Platform as a Service (PaaS) and Infrastructure as a Service (IaaS) as well as the advent of social media platforms and popularity of mobile is resulting in data as well as processes migrating out of the firewall into the cloud. The migration to the cloud presents a lot many opportunities but at the same time there are many challenges which enterprises need to address for successful adoption, deployment and implementation. Here are 4 key cloud migration challenges and solutions:
Security: With more information out of firewall and presence of more third party service providers, there is a risk of data security. To solve this, the integration must be able to authenticate and authorize access to enterprises' resources, in the cloud as well as on premise. The ability to store encrypted data is another essential to ensure security. Accessing data securely without compromising the firewall, requires security mechanism that will assure cloud users in SaaS integration.
Flexibility and scalability: While moving forward with migration, multiple integration flows moving both across the enterprise and the cloud are necessary. The solution needs to be flexible. In addition, it must also be able to scale up.
Less visibility and Control by Users: Cloud based applications offer great convenience and ease of usage for enterprise users in the meantime, transferring the burden of upgrades and maintenance to the SaaS provider. But this again has drawback as users will have much less visibility and control over their own SaaS applications. Therefore, solutions need to include rich monitoring capabilities to offer the visibility and control over key information flows and performance attributes to the users.
Closed Platforms: To address the challenges of cloud strategy deployment, vendors have begun offering creative solutions but using integration solutions from third party limits the enterprises' ability to freely select and manage the solutions that are best suited to their needs. To resolve this challenge, integration solutions should be offered with open platforms that would enable enterprises to easily move on/ off whilst seamlessly integrating their applications and data.
These challenges need to be looked upon before going ahead with migration but once cloud migration is attempted, many other difficulties also arise in the road to successful migration.
In simple terms, the migration process can be broken in 3 steps:
Plan: In this step, key goals are determined and accordingly objectives and guidelines are then set. Key metrics for measurement are then developed.
Execute: While execution, it is very important to stick strictly to the plan and follow the best practices.
Monitor: The whole process of migration needs to be monitored and reviewed periodically.
The issues regarding integration can be addressed quickly by adopting a well-defined architecture and comprehensive strategy. A well thought plan on migration and implementation only, will help in avoiding the inconveniences that arise due to unpreparedness.